Write 5 blog posts in 5 days – with me!
Do you want to build a profitable blog that's sustainable and helps you make money? Sign up for this free 5-day writing challenge! Together, we will write 5 blog posts designed to make you money.
Each day, you'll get an email with instructions along with a video (because we all learn differently!).
Plus, I'll be LIVE on Facebook to help you create your blog posts. And if you can't make it live, I'll be hanging out in the Facebook group to answer any questions you may have. I've cleared my schedule for the week!!
Learn how to write blog posts that will put money in your pocket and give your readers a ton of value. I will teach you how to write 3 different types of blog post in this free 5-day writing challenge.
I'll send you the link via email so you can join the Facebook group for more information about prizes and to ask questions.
Stop struggling to find time to write.
We will kick the challenge off by brainstorming blog posts together, and throughout the week I'll share my best tips and tricks for writing high-quality content… fast!
Make money with your blog.
We all know that blogging is a great way to make money, but what the heck are you supposed to write about? I am going to write blog posts right alongside you so you can see real-life examples from a successful blogger.
Get a plan for your blog.
Sometimes my ADHD brain doesn't like to follow a schedule, so I've designed a 90-day content planner that allows me to pick and choose what I write about – and when – to keep the dopamine gods happy. I'll share this planner with you, so you can get your content scheduled without feeling overwhelmed.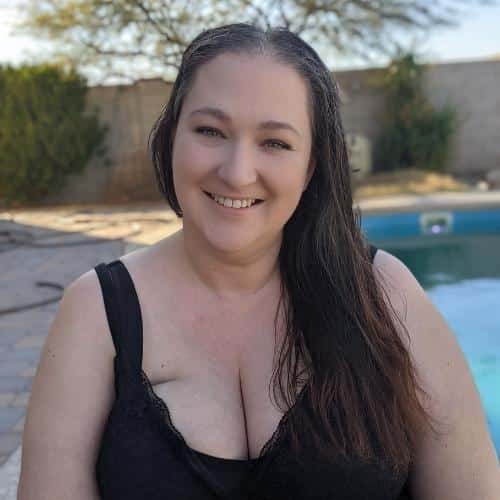 This is the hand-holding experience you've been asking for!
In just 5 days, you'll have 5 blog posts published… with each post designed to make you money.
Whether you're an experienced blogger who just hasn't made the time to write every day, or you're brand new and feel like you've been spinning your wheels…
This writing challenge will help you build a daily writing habit and show you how to make money with every blog post.
Oh, and I almost forgot… THERE ARE PRIZES!
This challenge is meant to be interactive. You can win prizes by:
showing up on live calls and interacting
cheering others on in the Facebook group
writing a blog post each day
Where else can you get REWARDED for doing what you are SUPPOSED to be doing? 😉 Not very many places… but I've got you!
Prizes include:
1:1 coaching with ME!
free PLR from PLR for Blogs and others
and more!