This post may contain affiliate links which means I receive a small commission at no cost to you when you make a purchase. As an Amazon Associate, I earn from qualifying purchases.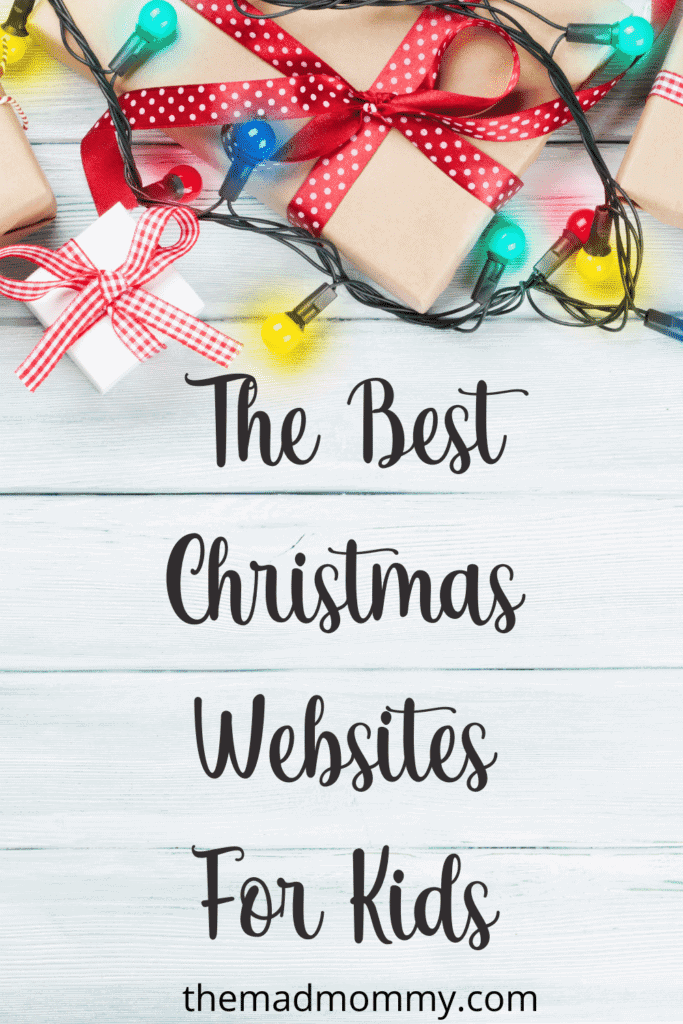 Wintry weather outside and kids inside make the perfect combination for exploring some of the top Christmas websites created especially for kids and their parents this season.
Children and adults are counting down the days until Christmas (maybe for entirely different reasons!), and these websites provide a host of interactive games, educational opportunities, and read-aloud books as well as almost unlimited ideas to inspire fun, non-computer related activities.
Teachers even enjoy using tons of these creative suggestions to spark cheer and excitement heading into Christmas day.
The Best Christmas Websites For Kids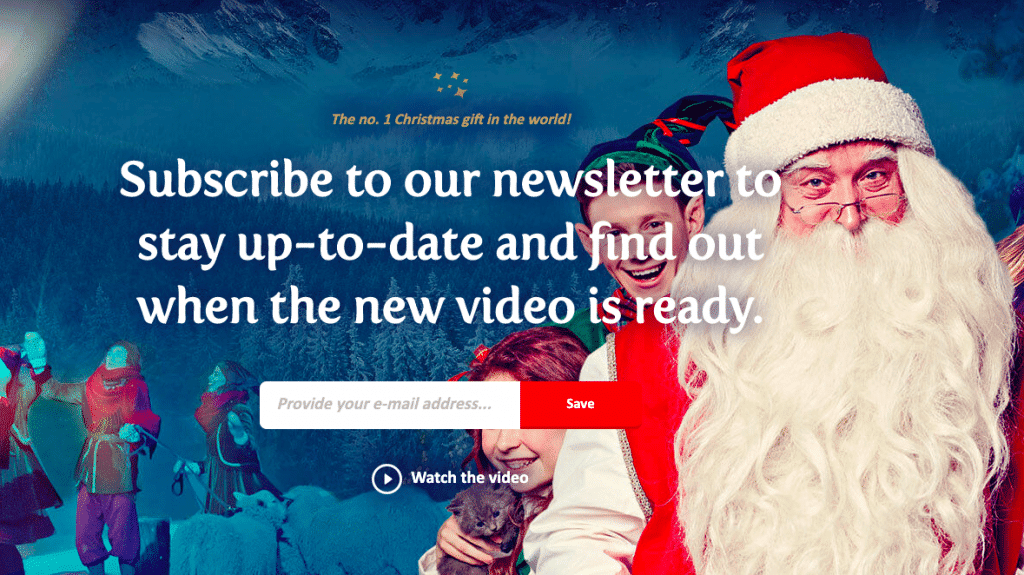 Elfi
We love Christmas!! Last year, I used Elfi to send my kids a personalized letter from Santa. This year, I will do the same! It's fun to see the look on their faces when they light up because of their letter. Even my older girls like to play along. My teenager said, "Where's my letter?" – thankfully I had ordered her one just in case. 😉
Northpole.com
Head to the North Pole and explore Santa's workshop, gift shop, craft shop, reindeer barn, and more. Go to Mrs. Claus' kitchen to see what Christmas treats she's cooking up from her cookbook and be inspired to create some of your own.
Then, head to the mailroom to write your personal letter to Santa. The Elf Pal Academy provides numerous lower elementary and English as a second language learning activities with a holiday flair, perfect for teachers, parents, and kids to enjoy. You can create a free account and use it to help personalize your child's experience at Northpole.com. Don't forget to check out some of Santa's sweet disco dance moves, too!
XmasFun
XmasFun is an interactive Christmas website with some great elements. Trivia games focusing on certain categories (songs, Rudolph, TV/Movies), sixteen different games, and links to some of film and TV's most famous Christmas specials make this a great website for all ages.
Explore features such as Christmas crafts, fonts, graphics, recipes, jokes, music, and more. Another highlight is the site's list of random acts of kindness, which kids can add to as they try to share the Christmas spirit during this time of year.
Reindeer Cam
I'm as obsessed as my kids are with Reindeer Cam. Yes, it's exactly what it sounds like it is: a live feed of Santa's reindeer! Santa makes appearances regularly to feed the reindeer and check the mail. Add your child to the scrolling "Nice" list… if they're being nice, of course.
Santa Live
Much like Reindeer Cam, Santa Live has a live feed of Santa Claus.
Elf Yourself
Another Christmas site to get hooked on is Elf Yourself. Upload your child's photos to create entertaining, dancing elf videos that you can share on Facebook or via email.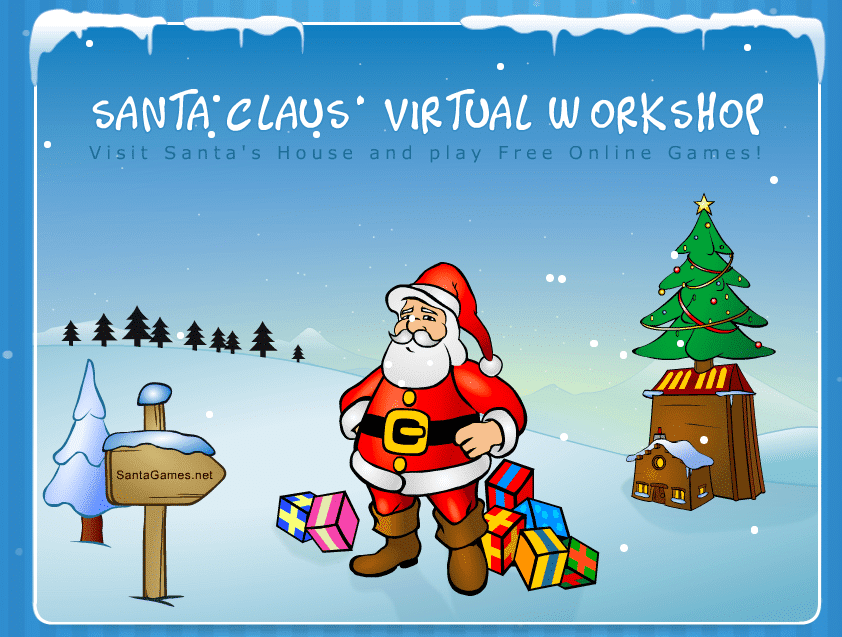 Santa Games
True to its name, Santa Games offers fun, interactive Christmas games at every turn. Unlock a different new game each day as the countdown to Christmas continues. Christmas songs, read-along Christmas stories, coloring pages, screensavers, craft ideas, and recipes add to the enjoyment of this site. In addition, interactive features encourage kids to build a snowman, decorate a Christmas tree, and create Christmas e-cards to send to friends and family.
North Pole Times
Extra, extra, read all about it! North Pole Times is a fun newspaper style website with games, crafts, and fun stories. Don't forget to check to see if you made the naughty or nice list!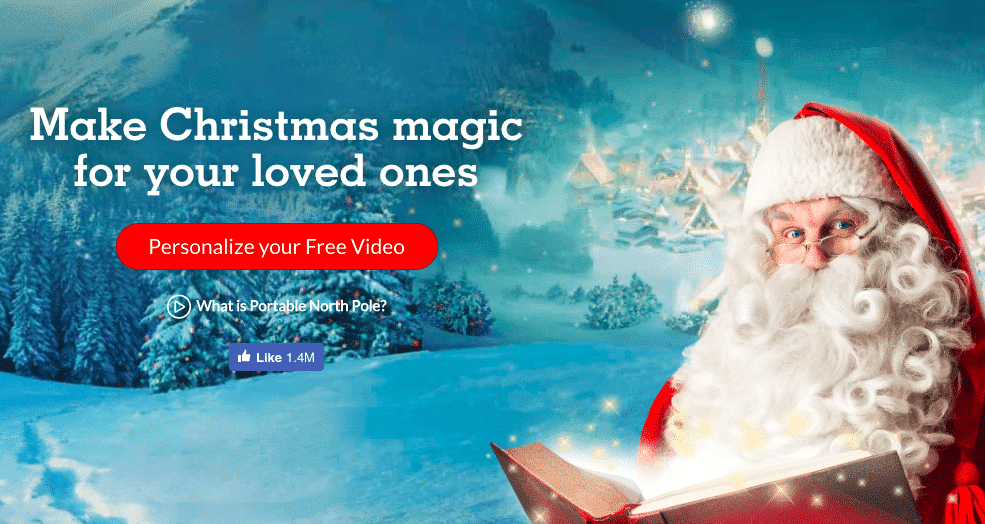 Portable North Pole
Portable North Pole offers free video messages from Santa! Seriously, the coolest thing ever. Personalize your message before you show your kiddos the website.
Why Christmas?
A little more on the educational side, Why Christmas? is a website that features information about Christmas customs and traditions from around the world.
Claus – santa's perspective
Although the graphics are somewhat outdated and instructions aren't always clear, Claus is a fun site from the perspective of Santa and his elf-helpers. Kids can play games in elf school, print out an elf diploma and choose an elf buddy.
The Nice-O-Meter will even check you or your child's naughty or nice rating! Listen to original, elf-created songs, visit the toy workshop and reindeer barn, send an e-mail to Santa, plan a Christmas party with SugarPlum Mary, choose and make a craft with an idea from the craft room, and more.
Mrs. Claus's kitchen offers great recipes and tasty treats categorized by Santa's favorites, reindeer treats, and bedtime snacks, sure to ignite inspiration in your young chef.

The entire family can enjoy this list of The Best Christmas Websites For Kids! In addition to learning activities and interactive games, they provide plenty of inspiration for memory-making outside of technology, a win-win for kids and adults of any age.
The entire family can enjoy this list of The Best Christmas Websites For Kids! In addition to learning activities and interactive games, they provide plenty of inspiration for memory-making outside of technology, a win-win for kids and adults of any age.
Autism-Friendly Christmas Series

– How to Plan an Autism-Friendly Christmas
– Christmas Word Searches
– Best Christmas Websites for Kids
– The Christmas Shake
– 13 Fun Christmas Tree Facts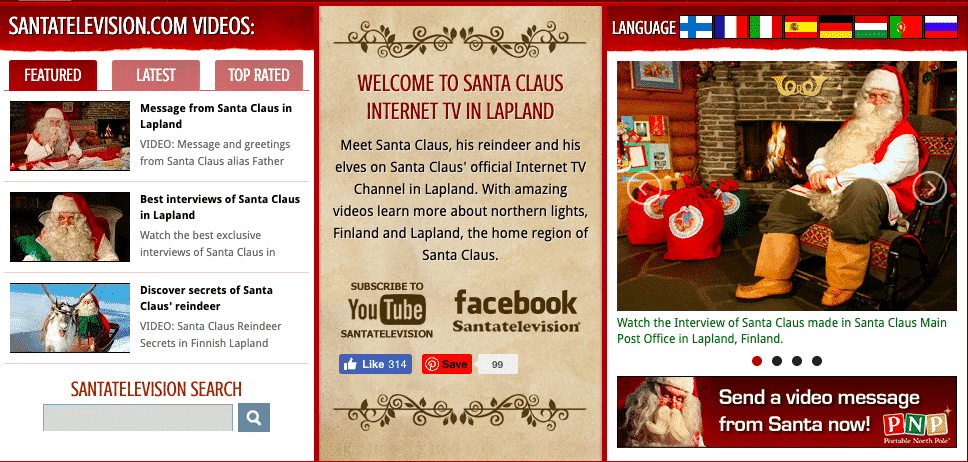 Santa Television
If your kids love Christmas, they'll love Santa Television! Santa TV has short films featuring elf adventures, Santa, Northern Lights, and Christmas around the world. At least it's not iCarly…
Santa Claus Office
Want to see where Santa works? Head over to the Santa Claus Office to read the story of Santa Claus with your kids.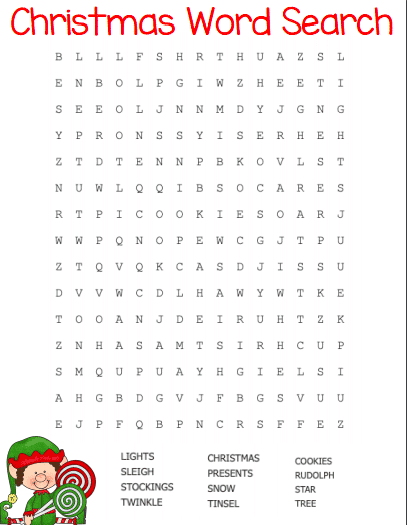 best site for tracking santa claus
Do your kiddos love tracking Santa? Norad is THE best tracker out there! 🙂
NORAD Santa
NORADSanta is a captivating website encouraging science exploration, geographical awareness, reading, creativity, and more through its inventive use of technology. Make sure to check back on Christmas Eve to track Santa's whereabouts using the website or available app.
Leading the way in the latest interactive educational technology, NORADSanta engages kids in a wide range of academic activities while remaining fun and user-friendly. Excellent graphics contribute to the appeal of this website, and kids will love the arcade (where they can unlock a new game every day leading up to Christmas), listen to Santa's favorite Christmas songs, write a creative story about Santa's adventures and solve educational puzzles.
The site's signature feature is its mission to use the official NORAD (North American Aerospace Defense Command) to detect, monitor, validate and warn about man-made aircraft (which includes the all-important Santa sleigh), missiles or space vehicles posing a possible threat to North America. Going strong since 1955, NORAD provides a Santa countdown and tracks Santa in four different ways: satellite, radar, Santa cams, and fighter jets.
PIN IT FOR LATER!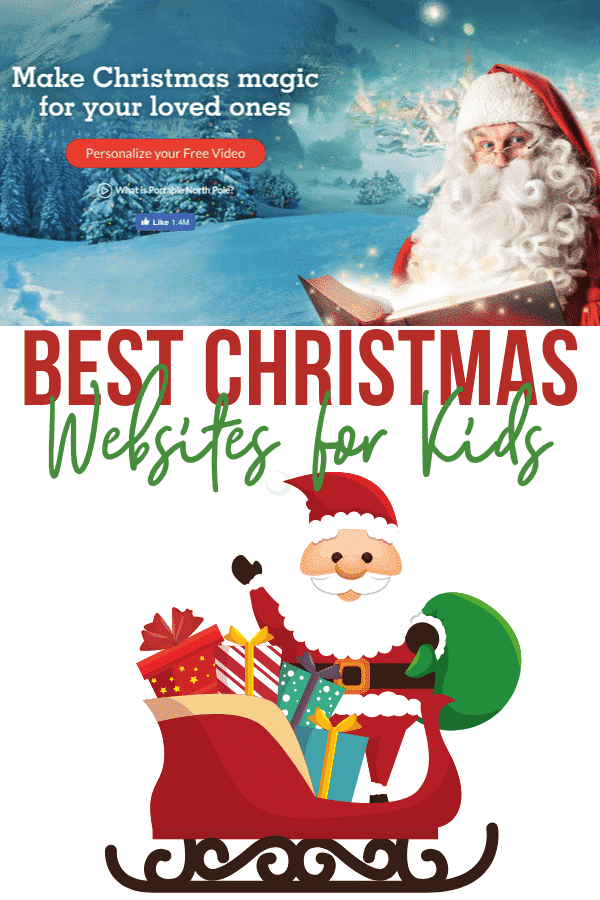 While you're here, be sure to check out all of my Christmas posts and recipes!
Amazon and the Amazon logo are trademarks of Amazon.com, Inc, or its affiliates.