I'm guessing you found me from the Black-Owned Business List. If not, please go check it out! Featuring nearly 2,000 Black-Owned businesses, mostly independent shop owners on Etsy, it is THE LIST to shop from! 🙂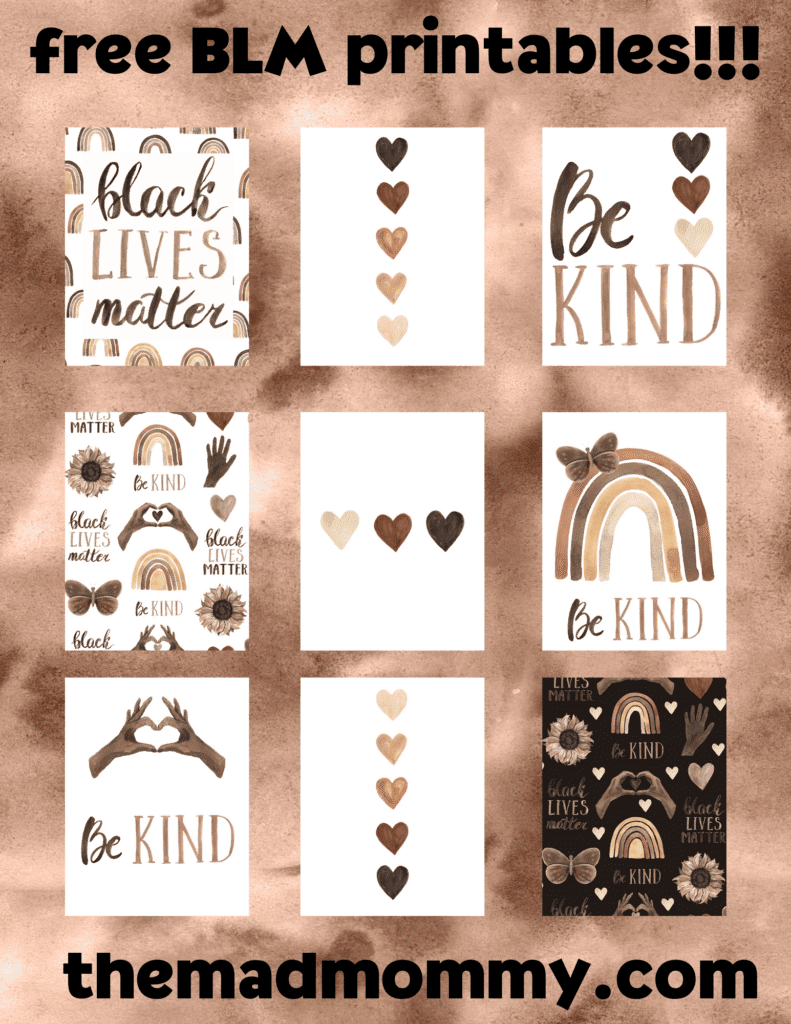 Free Black Lives Matter Wall Art Prints
Use these as wall art, backgrounds for your phone, whatever your heart desires. 🙂 My only request is that you share this POST instead of the images directly, so the artist can get credit. See the artist here.
To download these digital prints, scroll to the bottom of this post.
Black Lives Matter.
We're going to keep shouting it from the roof tops until everyone understands.
Until everyone agrees or gets out of our way.
It's non-negotiable.
We are kind, but we are vigilant.
Black. Lives. Matter.
While you're here, check out:
Get your Black-Owned business featured!!
Black Journal & Planner Creators List