Go back to the main Black-Owned Etsy Shop List.
Updating September 2022 — I am working on making this more like a "shop" so you can see a preview of each shop's items and they get more ad space on the page, but this takes time. Thank you for your patience.
In this category, you will find metaphysical shops: crystals, tarot, and more.
Black & White Stones: crystal healing with black and white crystals
Urban Rutile: hand-selected crystals and gems
Spiritual Prints: print shop promoting positivity, manifestation and abundance
Cocoa Meditation
Spell Bag Alley
Purple Door New Orleans
Seek the Wild Flowers
Conjuria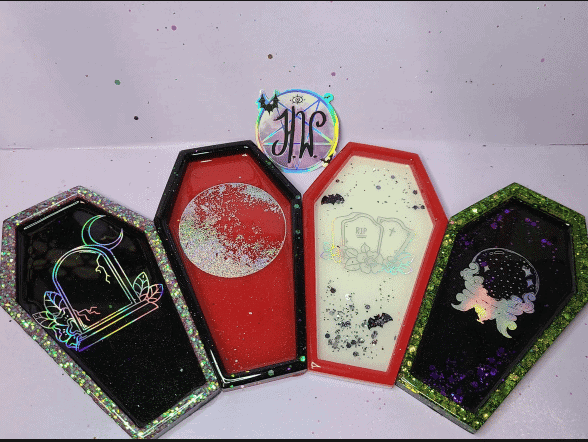 Resin artwork with a sparkly spooky vibe.
Hello! Hexx G here!
Hexx Works was created to be my personal creative outlet, as well and a way to support the black community with a strong focus POC artists, LGBTQ+ communities.