This post may contain affiliate links which means I receive a small commission at no cost to you when you make a purchase. As an Amazon Associate, I earn from qualifying purchases.
I don't think it comes as much of a surprise, to my regular readers, that I love coffee. I mean, coffee and I go hand-in-hand. You could say that I am in a committed relationship, with coffee. I have been experimenting with my own coffee recipes and I have been pleased with my results! Seeing as Easter is on its way, I came up with an awesome Cadbury Creme Egg Coffee recipe that will quench your caffeinated needs better than a store-bought Mocha!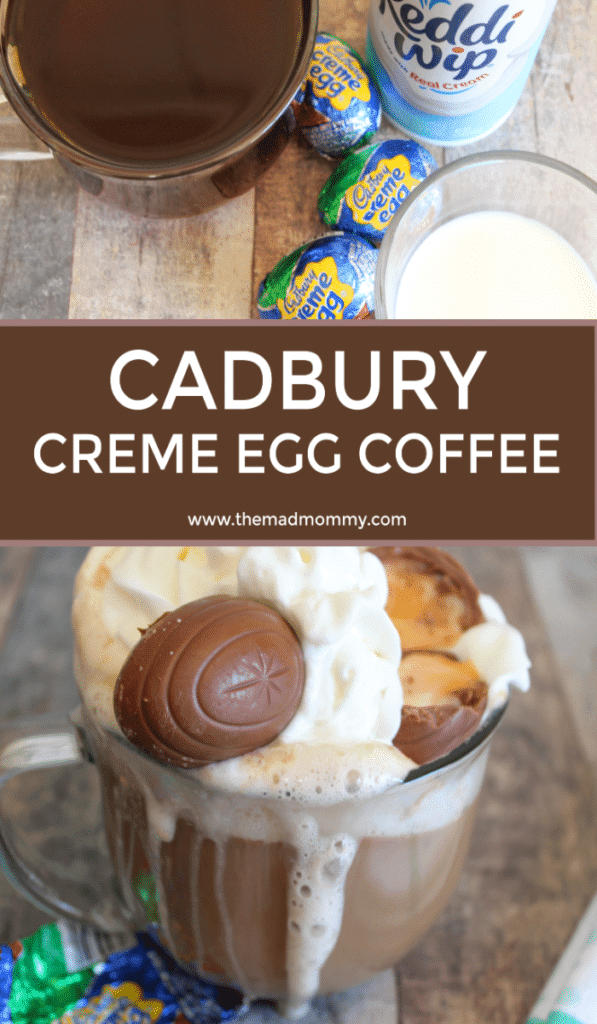 Man, Oh man, That Cadbury Creme Egg Coffee Recipe…
It is rich, creamy and very decadent. Perfect for the holidays, am I right?! It is also incredibly easy to make. Seriously, check it out.
Ingredients for the Cadbury Creme Egg Recipe: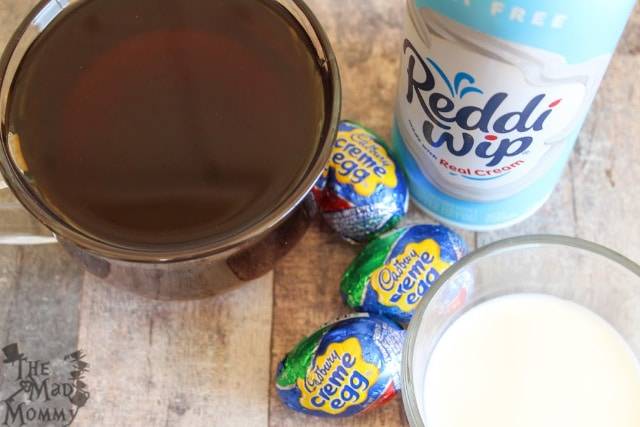 1 cup (about 8 -10oz) of your favorite coffee, brewed and hot.
2 tbs of cream or half & half (you can also use coconut cream)
3 Cadbury Creme Eggs
Whipped topping (as much as your heart desires and your cup can hold)
Let's make some Creme Egg Coffee!
Place one Cadbury Creme Egg into a microwave-safe bowl, with 1 tbs of the sweet cream, microwave it for 30 seconds and then, mix it together until smooth.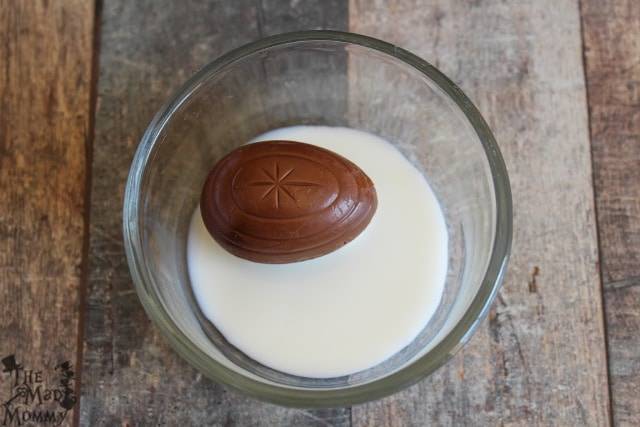 Pour the melted Cadbury Creme Egg chocolate into your coffee, followed by the remainder of the sweet cream and mix it all together.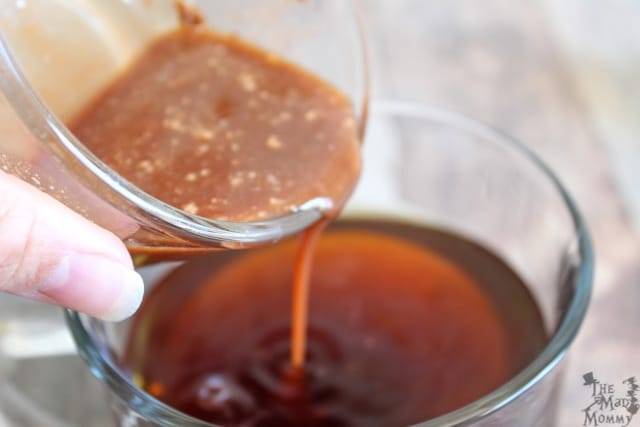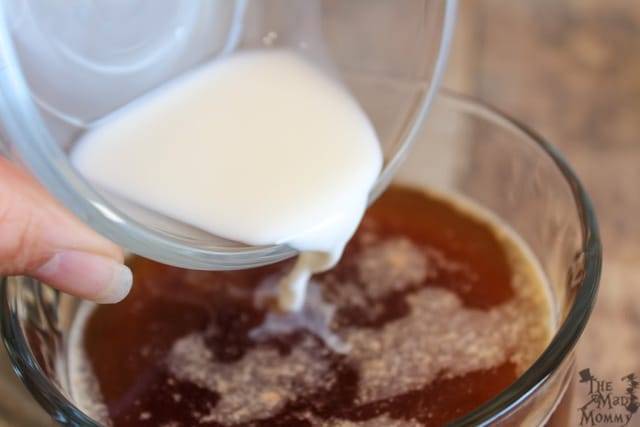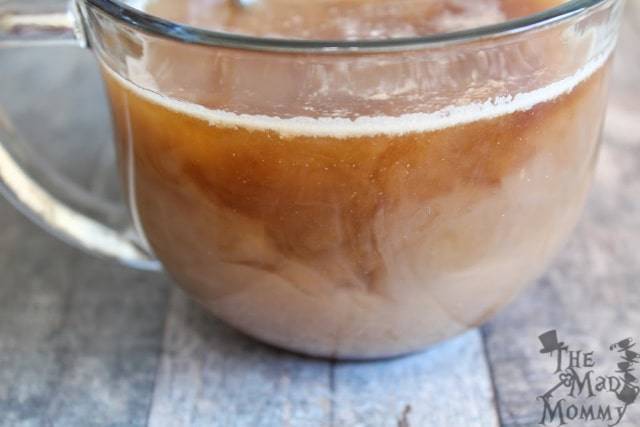 Top the Cadbury Creme Egg Coffee with as much whipped topping as your heart desires, or that your cup can hold and then, place the other Cadbury Creme Eggs on top.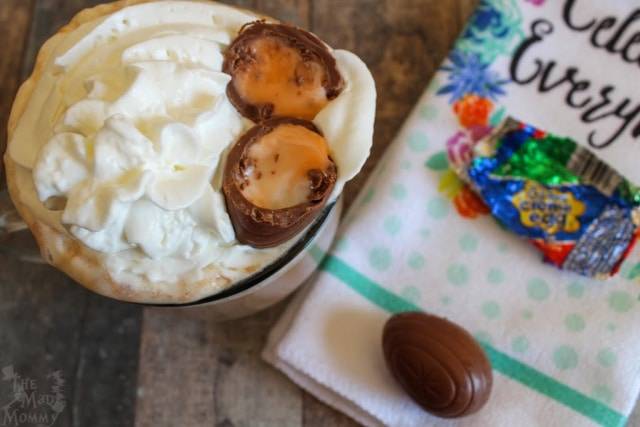 This Cadbury Creme Egg Coffee recipe completes itself, as those little eggs slowly slip beneath the pillow of whipped topping, adding even more rich, chocolate creaminess! It's sinfully delicious! You can also sprinkle a little cinnamon on top for an extra hint of flavor.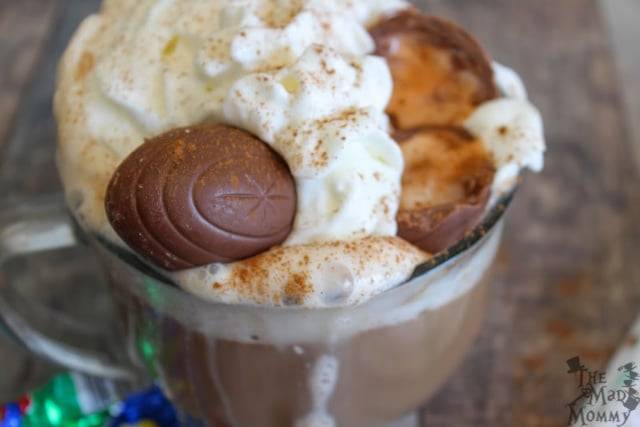 Amazon and the Amazon logo are trademarks of Amazon.com, Inc, or its affiliates.