This post may contain affiliate links which means I receive a small commission at no cost to you when you make a purchase. As an Amazon Associate, I earn from qualifying purchases.
Canyon Lake is one of our favorite date spots. It's not about the destination so much as the ride there. The views are amazing and it's less than an hour from our house! Pack a lunch, fill your gas tank up, grab some snacks at the gas station, and hit the open road! Don't forget to grab a Tonto Pass at the nearby Quik Trip if you plan on parking your vehicle at Canyon Lake. Skip the fee and keep driving 'til you reach Tortilla Flats – you can eat a picnic lunch there with spectacular views, without the parking fee. Buy ice cream at Tortilla Flats since you saved that money. 😉
Our next date is going to be at sunset on Canyon Lake because the photos we've seen are OMG amazing. Definitely a must.
Canyon Lake in Arizona
Along the drive to Canyon Lake, you'll probably talk a lot about the scenery. But since this is a date, have a few other topics prepared as well. Whether you want to discuss your upcoming vacations or more intimate topics like what you want to do after the date *WINK WINK*, keep the conversation flowing unless you both decide you want peace and quiet – that's okay, too! For us, dates are about staying connected.
There are many reasons to love Canyon Lake: swimming, jet skiing, boating (you can rent one!), fishing, and of course… relaxing. It's best to go on a weekday if possible, because Canyon Lake gets packed – especially on holiday weekends. We wouldn't even attempt a holiday weekend out there because the drive would be a pain in the ass instead of enjoyable.
With many reasons to visit, here are the top 5:
The drive.
Picnics.
Camping.
Boating/Fishing.
Sunset.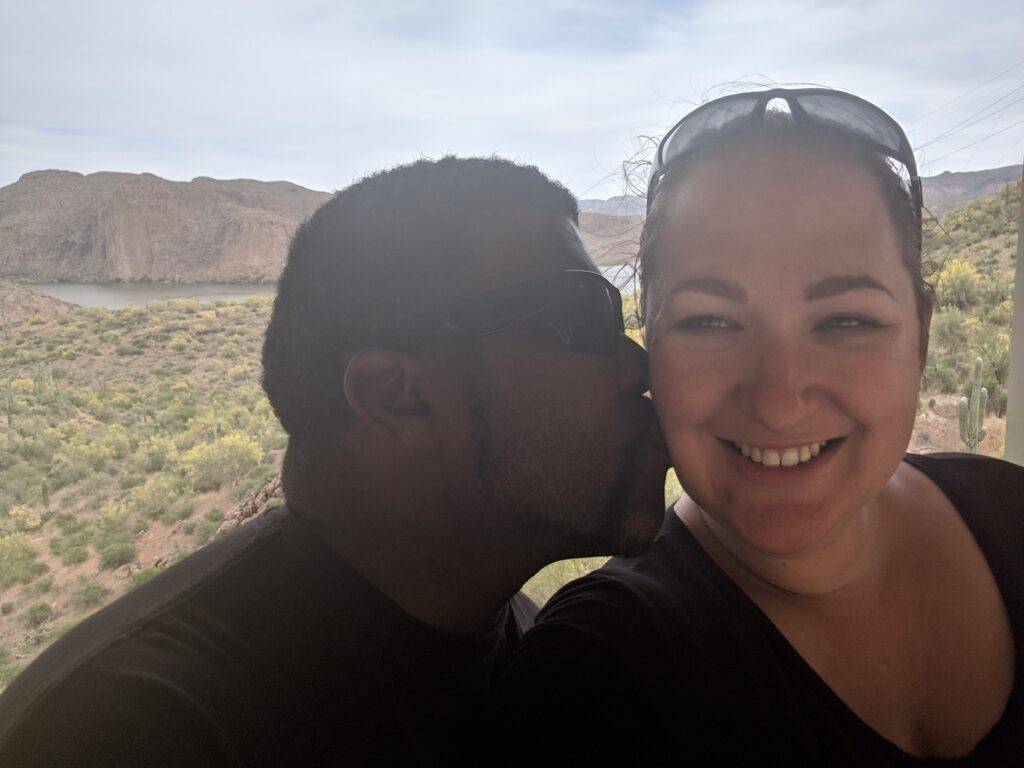 There's a lookout you can stop at before you get too far into the twisty-turny route.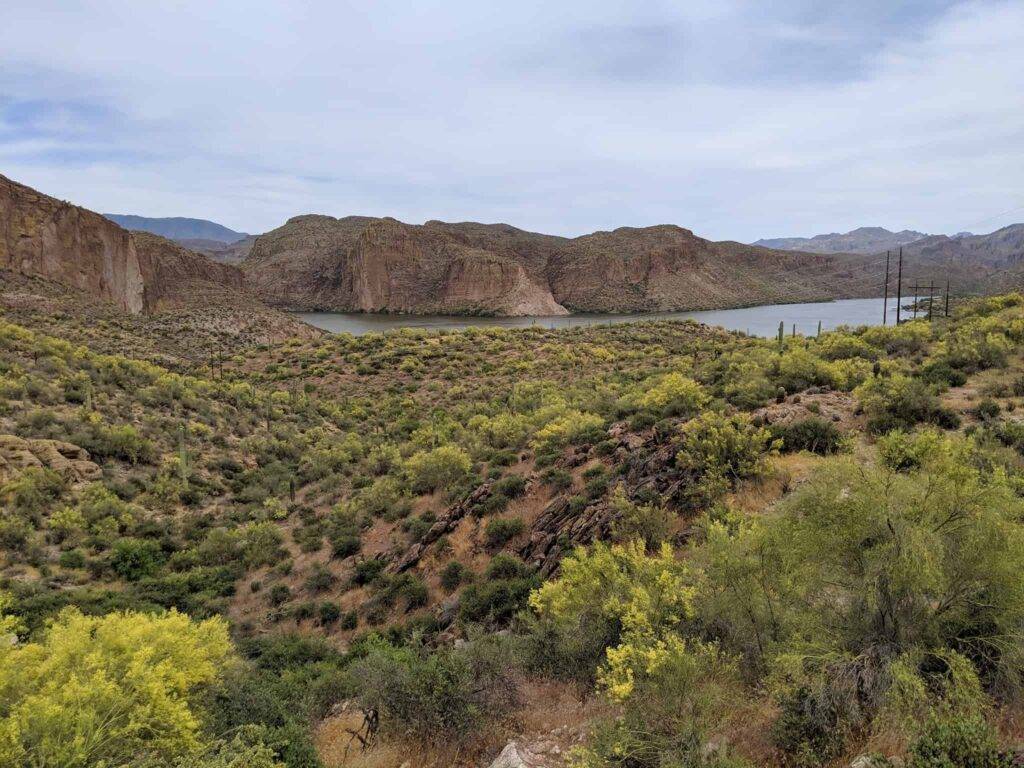 We always stop and take a few pics, but there isn't much else to do (not a lot of space to walk around unless you're looking for hikes along the road).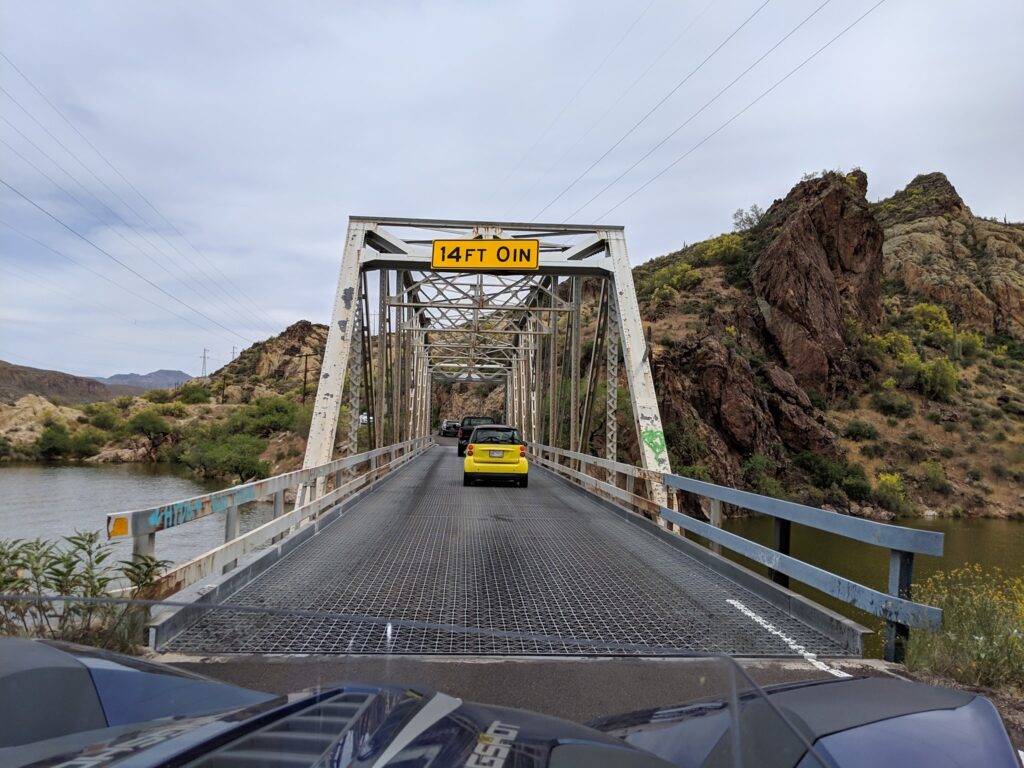 Once you pass the one lane bridge, you'll start to see even better views! Look out for wildlife up on the sides of the mountains. Take your time and watch out for other vehicles (especially motorcycles!).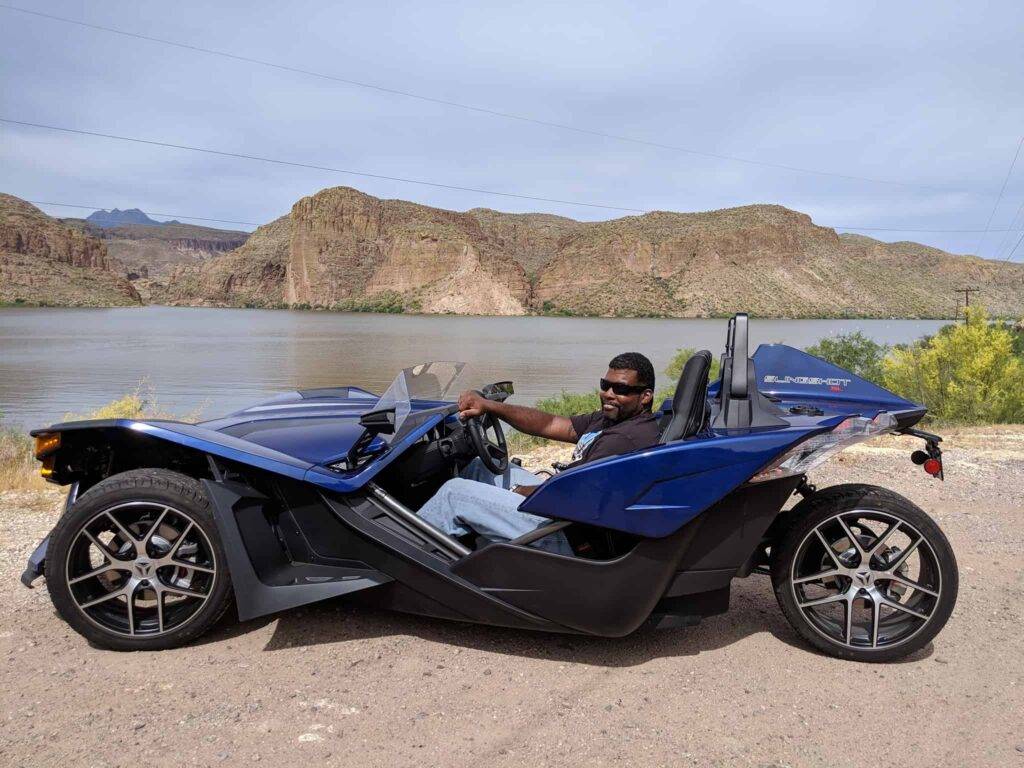 We took the opportunity to take pics at a few of the pull-offs on the side of the road, but most are actually on the way back so make sure you save some camera/phone battery for those photos!
Things to do at Canyon Lake
Many activities are available at the lake, and because it's so far out, it stays pretty secluded – but you still get pretty solid cell phone service. You can camp, rent boats, jet skis, and more – but some of it can be pretty expensive so check prices beforehand instead of being surprised. There are motorized boats you can rent by the hour or the day, or you can rent a kayak or paddle boat! Sadie gets sea sick so we don't go out on the lake but we do enjoy the ride to get there.
The Dolly Steamboat offers cruise tours, including a sunset tour which we highly recommend! Don't forget the Dramamine. 😉
If you like to fish, the lake is stocked monthly (in season) with rainbow trout. Largemouth bass is another favorite in the lake.
Looking for even more seclusion? Try the east end of the lake, where it winds through steep canyon walls. You'll most likely see some Big Horn Sheep, maybe some coyotes and other wildlife, depending on the day.
Canyon Lake is part of the Tonto National Forest and is open year-round.
Worth noting: America the Beautiful Passes are only accepted at the Picnicking Sites. For boating, a Tonto Daily Pass and Watercraft Sticker or Tonto Discovery Pass are required. (Get these at Quik Trip.)
Keep driving just a few miles to reach Tortilla Flats, open from October through April, featuring 77 camping spots with sewage and water hookups available (for a fee). Fisherman and boaters can also travel three miles up the lake to the Point Campground. This campground is open year-round at no charge but has only three spaces available, so depending on the season, arriving early could be critical if you want to camp there. (Thanks for the tip!)
P.S. Like we said, the journey is the best part about this date. Here are some other photo opps: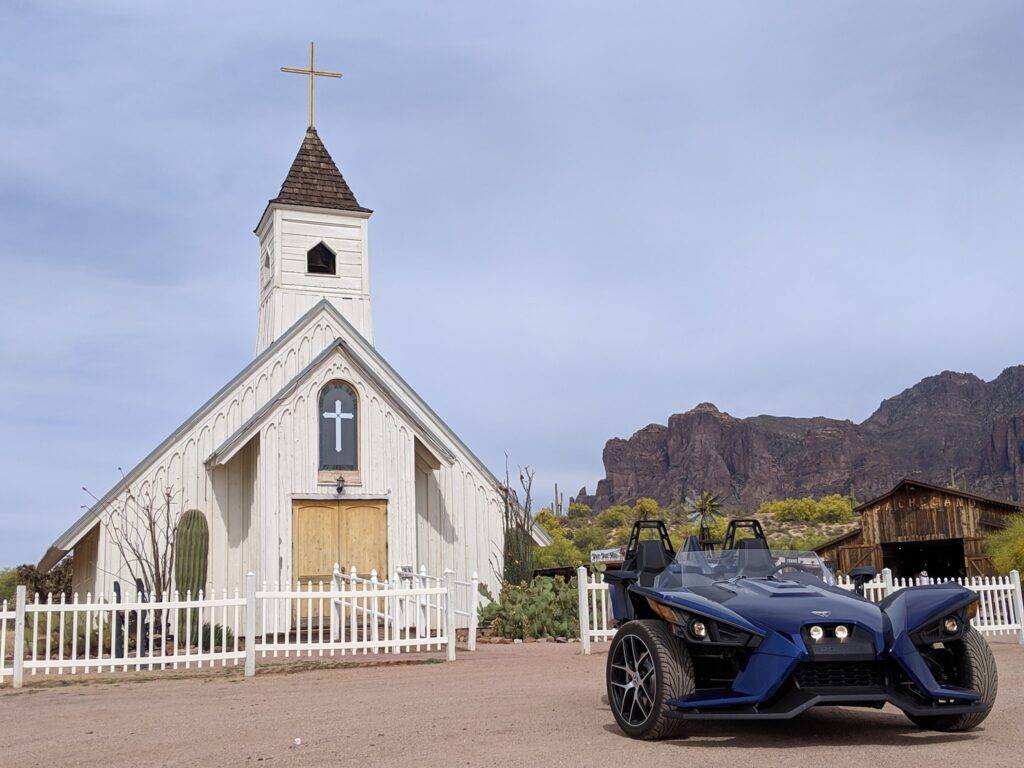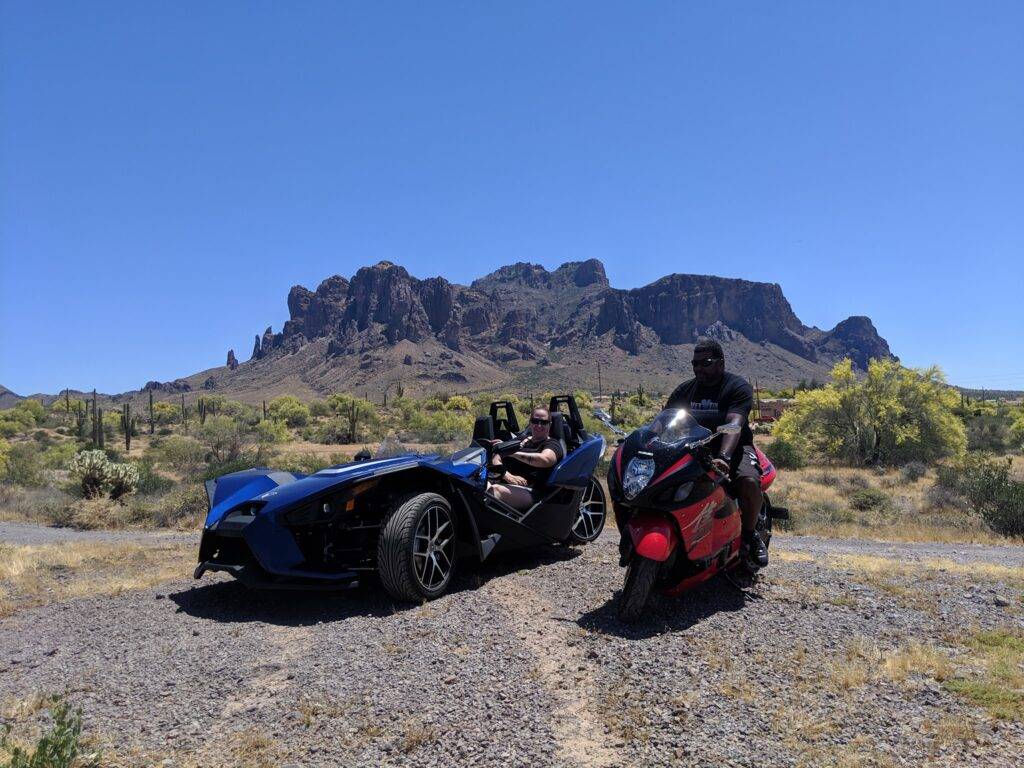 PIN IT!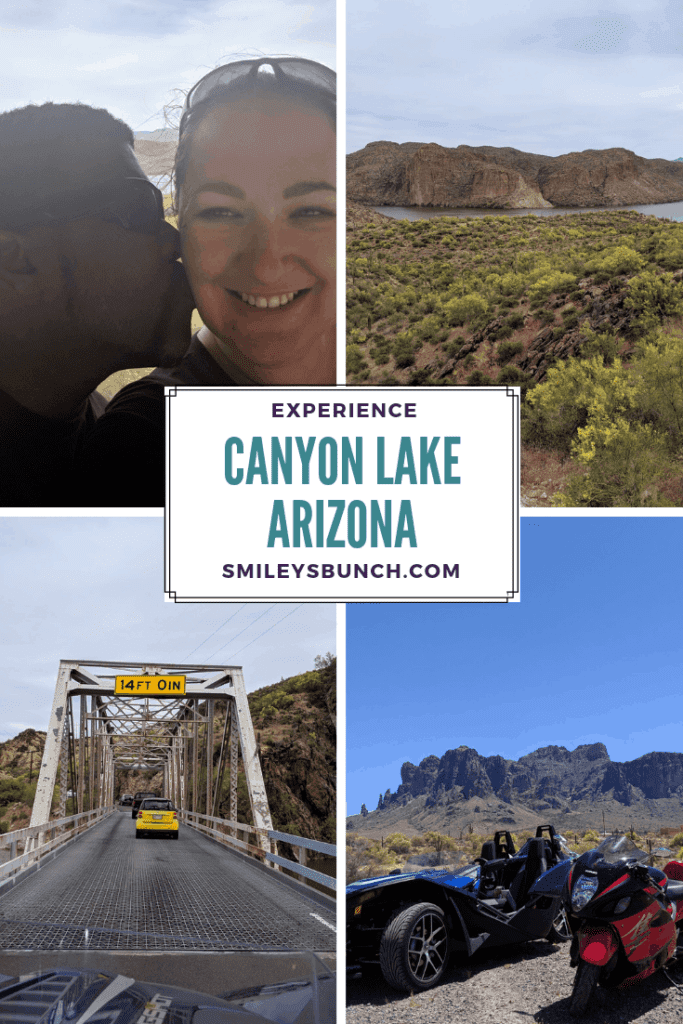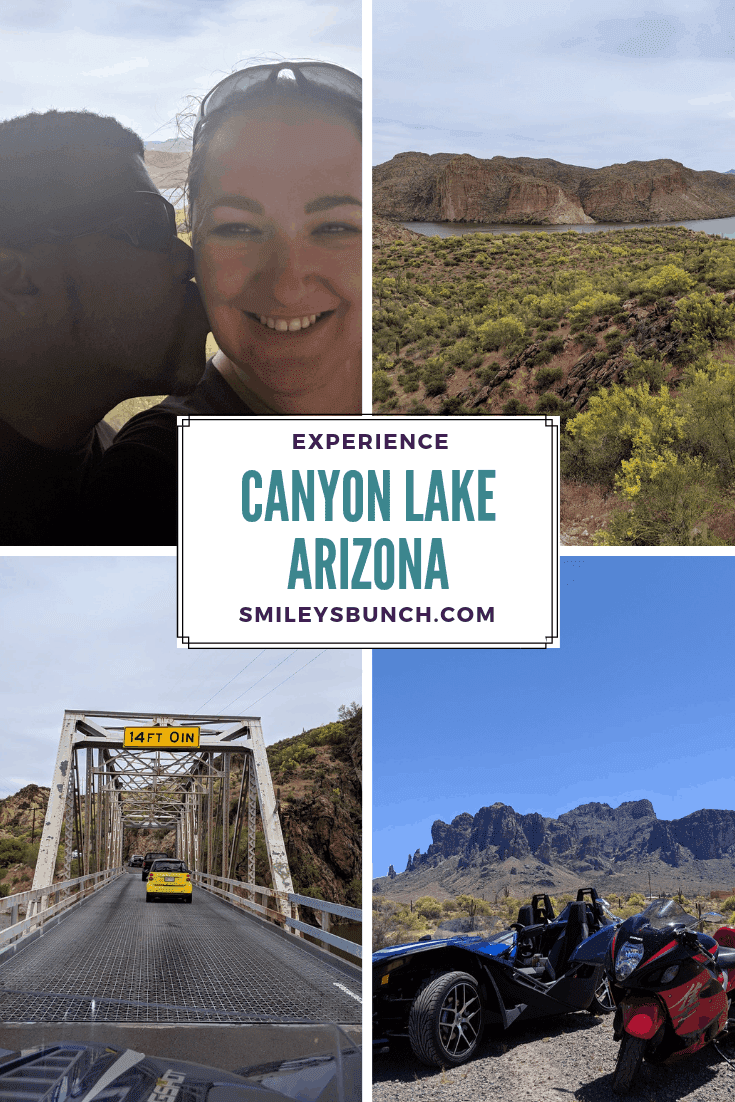 Amazon and the Amazon logo are trademarks of Amazon.com, Inc, or its affiliates.