This post may contain affiliate links which means I receive a small commission at no cost to you when you make a purchase. As an Amazon Associate, I earn from qualifying purchases.
What the heck is Dalgona whipped coffee? As you know, I'm a coffee FUH-REAK, so when I saw it on Pinterest, I had to try it. And, because I've been putting on another "freshman fifteen" during this quarantine, I had to try it on my ice cream. Obviously.
How to make whipped coffee, dalgona style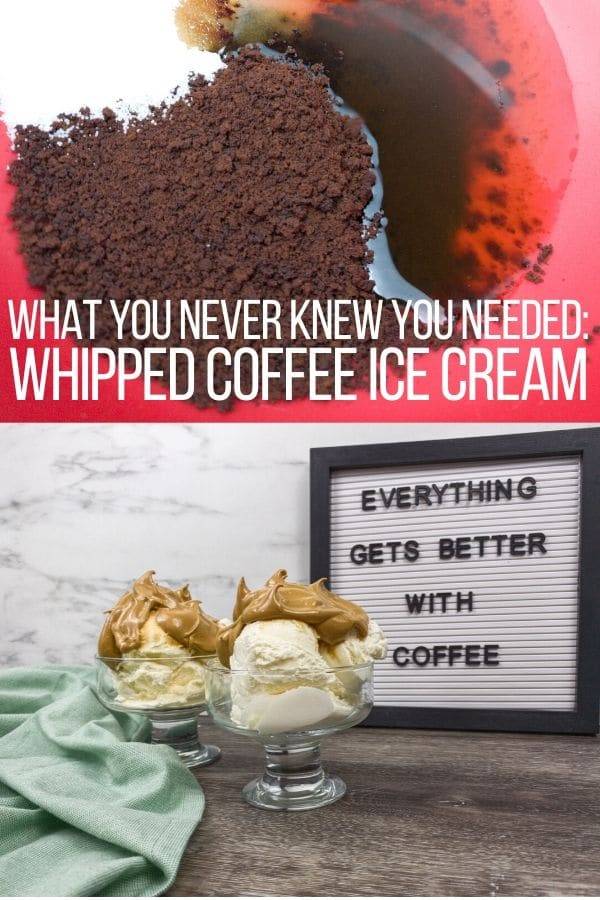 According to good ol' wikipedia, whipped coffee gained popularity as "dalgona coffee" during the 2019–20 coronavirus pandemic when many governments began campaigns to promote isolation and social distancing. 
Sounds like something you wanna make? Heck yeah! Let's get started.
Oh, before I forget! Here are some of my most popular coffee recipes that you will love if you're a coffee fan! 🙂
What you need to make Dalgona coffee ice cream
2 Tbsp of instant coffee
2 Tbsp sugar
2 Tbsp hot water
Vanilla Ice Cream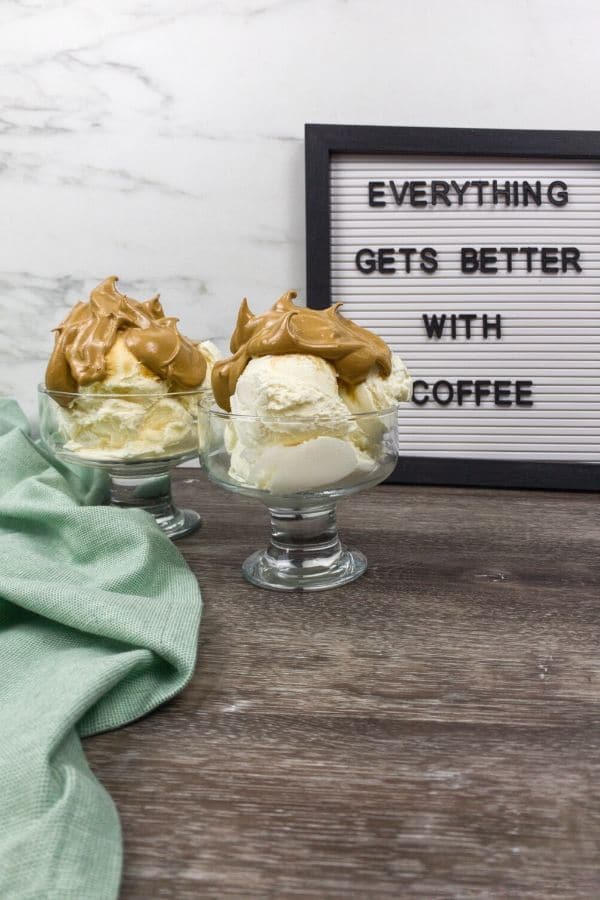 Whisk together instant coffee, sugar, and hot water until peaks are formed. A hand or stand mixer is preferred, if you have it. 🙂
Fill a bowl with ice cream – however many scoops your heart desires – and top with one to three spoonfuls of the whipped coffee mixture.
Alternatively, you can mix the whipped coffee mixture in with the ice cream, or add milk, pour it over the top, and make it more like a milkshake. The possibilities are endless!
Want to save it for later? Of course you do! PIN IT!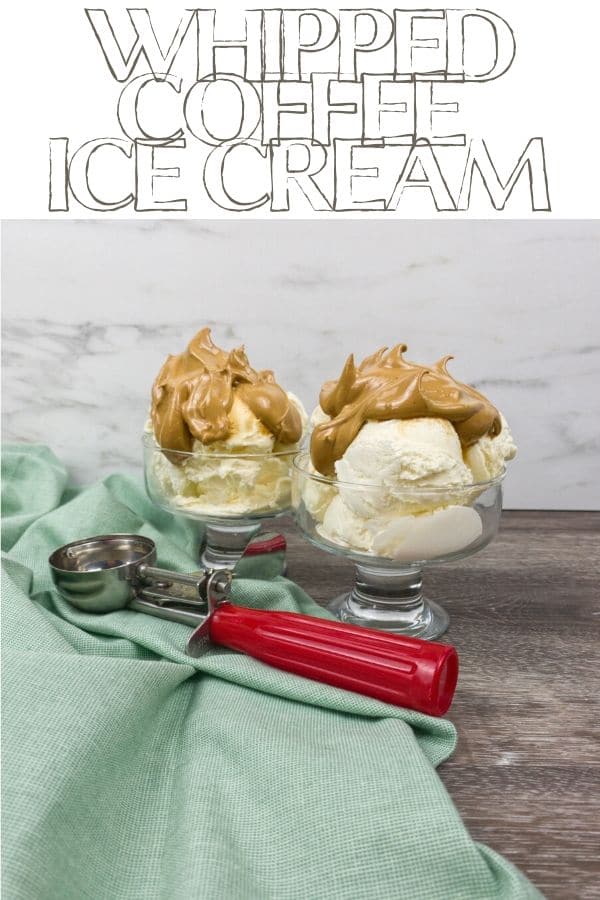 Amazon and the Amazon logo are trademarks of Amazon.com, Inc, or its affiliates.