This post may contain affiliate links which means I receive a small commission at no cost to you when you make a purchase. As an Amazon Associate, I earn from qualifying purchases.
The holidays are a magical time. They are full of family, fun, friends, cheer and lots of seasonal goodies! One of those seasonal goodies is the ever delicious eggnog! Eggnog is a creamy holiday beverage made with eggs and milk. It also often spiked with brandy, rum or bourbon! However, you can do more than just drink it! In fact, here are 15 delicious recipes made with eggnog.
Related: Planning an Autism-Friendly Christmas Holiday
Delicious Eggnog Recipes
If you would like to make your own eggnog, here is a fantastic recipe from Alton Brown! (I just love him) It's a boozy version, but you can always omit the bourbon. I think these eggnog recipes will pair well with our Apple Pie French Toast. It's the perfect holiday breakfast, yum!
On to the recipes that you can make with your eggnog:
This Overnight Eggnog French Toast looks like the perfect addition to any holiday brunch!
If you enjoy baking for friends and family, bake up some of this delicious Frosted Eggnog Bread.
Check out this Skinny Eggnog Fudge! The perfect candy to keep yourself in check during the holidays!
How can anyone say no to cinnamon rolls? Especially, Eggnog Cinnamon Rolls.
This recipe had me at the mention of donuts! Try these Baked Eggnog Donuts!
Eggnog Ice Cream made with only 2 ingredients and an ice cream maker. Where do I sign up?!
In need of a dessert for a holiday party? Be the star of the table with this Eggnog Pie.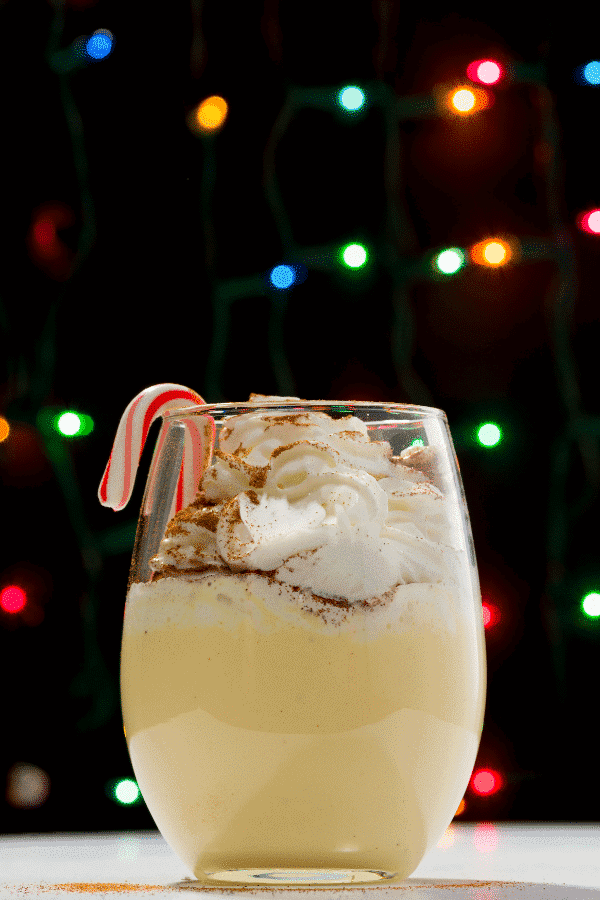 Not into baking? Try this No Bake Eggnog Pie!
These Eggnog Meltaways would be perfect for any cookie swap.
I'm sure Santa wouldn't mind getting a couple of these Eggnog Snickerdoodles or these Melt-In-Your-Mouth Eggnog Cookies!
Keep an eye on these Eggnog Truffles, because they'll be gone in the blink of an eye.
This Eggnog Dip is the perfect addition to any holiday cookie tray!
End the night with these delicious Gingerbread Crusted Eggnog Cheesecakes and you will go to bed happy!
So, raise your glass, say Cheers to the Holidays and never wonder what to do with leftover eggnog again!
Do you like eggnog?
Don't forget to PIN IT! 🙂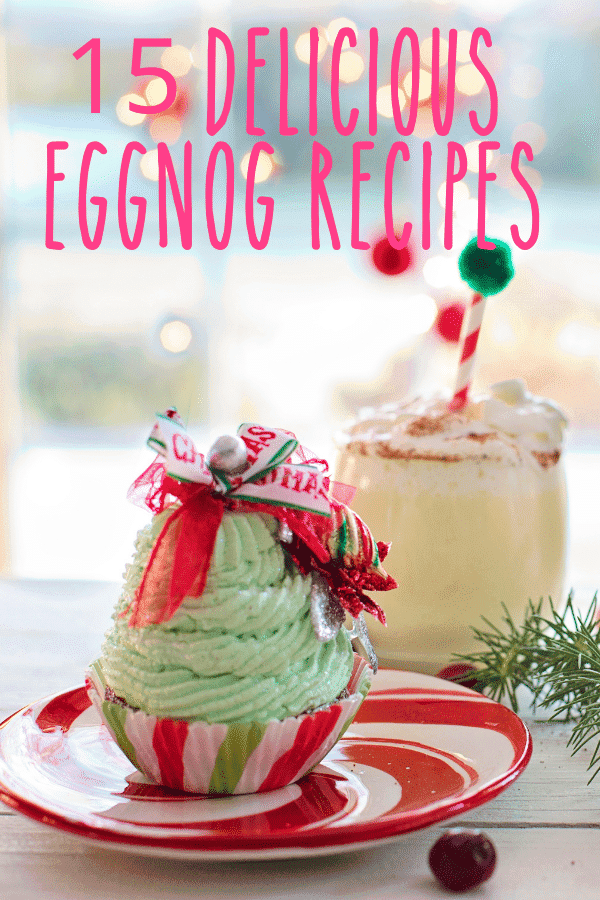 Amazon and the Amazon logo are trademarks of Amazon.com, Inc, or its affiliates.