This post may contain affiliate links which means I receive a small commission at no cost to you when you make a purchase. As an Amazon Associate, I earn from qualifying purchases.
We go through at least 5 dozen eggs every few weeks, so once I realized we were going to be stuck inside for who knows how long, I started saving egg cartons and other materials to make recycled crafts with the kids. I'm not about to catch that virus heading out to Michael's or the Dollar Tree.
How to make a recycled mask with kids
We made this as part of our Earth Day Crafts series!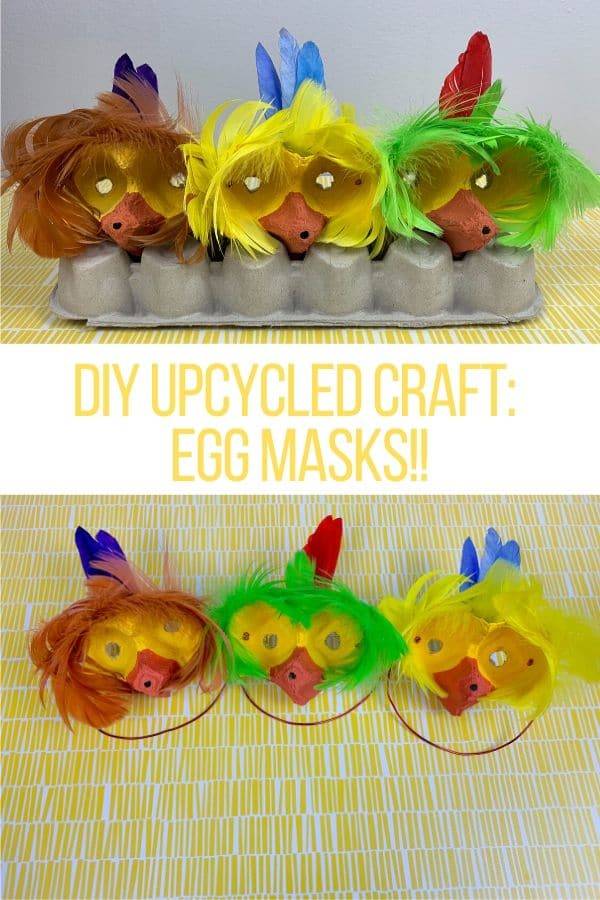 If you're looking for crafts to do with materials you already have around the house, these masks are perfect. If you don't have feathers, use something else. Beads. Rhinestones. Whatever. Be whatever kinda bird you want to be! And yes, Mom, you can join in on the fun. I'm gonna be a wine-cork-peacock at this point. I mean, who hasn't turned into a day drinker a month into quarantine? Oh, just me? Anyway, onto the craft!
Gather your supplies:
1 Large Egg Carton
Scissors
Paint (your choice of colors)
Paint Brushes
Elastic string
Glue gun (glue sticks)
Crafting Feathers (your choice of colors)
Crafting Quills (your choice of colors)
Get your craft on!
To begin, cut off sections of egg carton that contain two egg nest holes (for eyes), and one middle spike (for nose).
Trim the edges until you can see the mask taking shape with two eyes and a nose.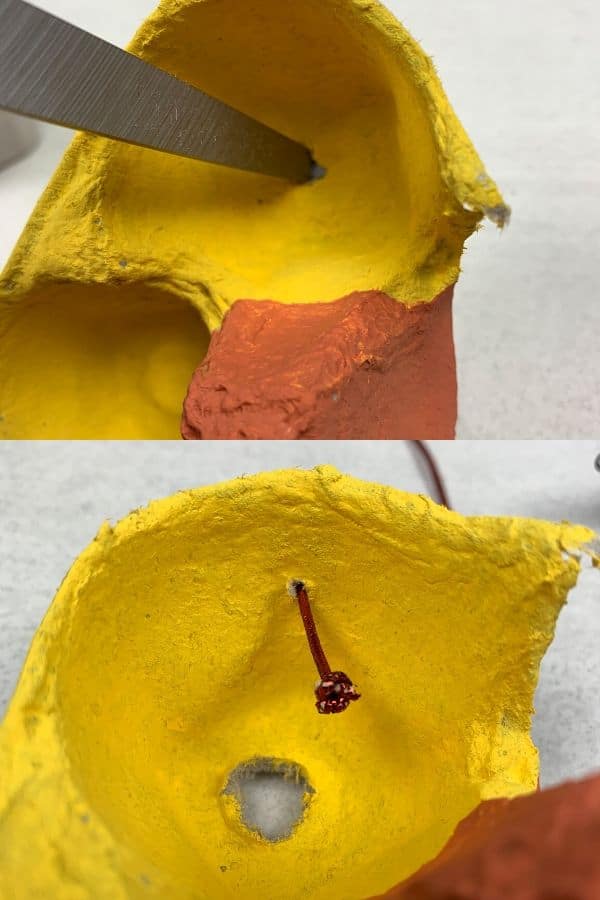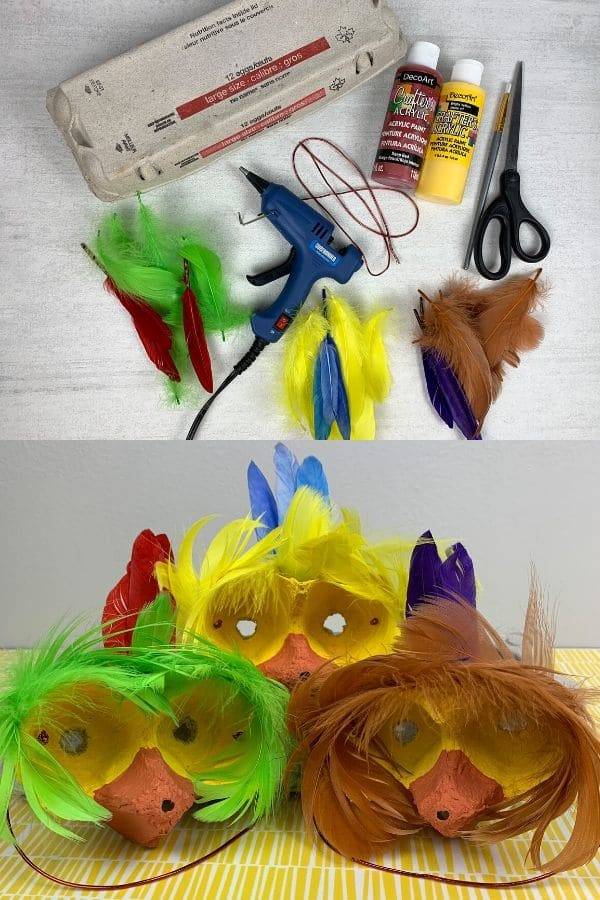 Paint your masks and let them dry. Carefully make a hole in the center of each egg nest to make eye holes.
Now, carefully make holes to each side of the mask and tie the elastic string.
Using your glue gun, glue feathers around the eye area. Glue quills between the eyes to create the illusion of head feathers. You may have to trim the bottom of the quills so as to not interfere with the beak (where your child's nose goes).
That was fun! Before you know it, you'll have cardinals, blue jays, peacocks and chickens flying through your house 😉
Check out these other recycled crafts while you're here!
Amazon and the Amazon logo are trademarks of Amazon.com, Inc, or its affiliates.