This post may contain affiliate links which means I receive a small commission at no cost to you when you make a purchase. As an Amazon Associate, I earn from qualifying purchases.
Ah, the 4th of July. It's a holiday only celebrated in the good ol' United States of America, but it's a big one! Fireworks, barbecue, and parades… oh my! This 4th of July workbook is great for elementary aged kiddos – whether they're at school, or on summer break, or homeschooled.
Free Printable 4th of July Workbook
This workbook has journal pages, plus some fill-in-the-blank pages, word unscramble, and more!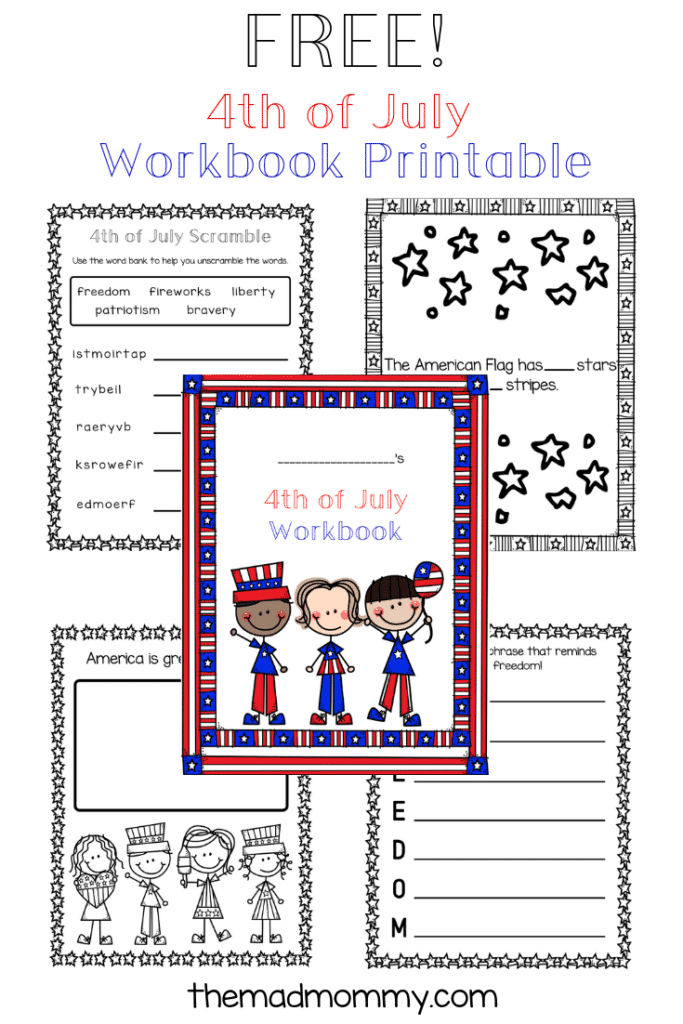 Download 4th of July Workbook
This workbook can be for any grade, but it's probably best suited for the 2nd-grade level.
DOWNLOAD HERE — there is no email list to join, just a free printable workbook at that link.
Homeschooling Resources
New to Homeschooling? Tips to Help Your Kiddos Focus
Free Field Trips for Homeschoolers
How to Teach School Curriculum at Home
Fun Homeschooling Projects
Amazon and the Amazon logo are trademarks of Amazon.com, Inc, or its affiliates.