Go back to the main Black-Owned Etsy Shop List.
Want to be featured? Fill out this form to be added to this list! Black-owned shops ONLY. Thank you.
CiaraJo
369 Designs Shop
Fab Fabbin
Pink Macchiato Shop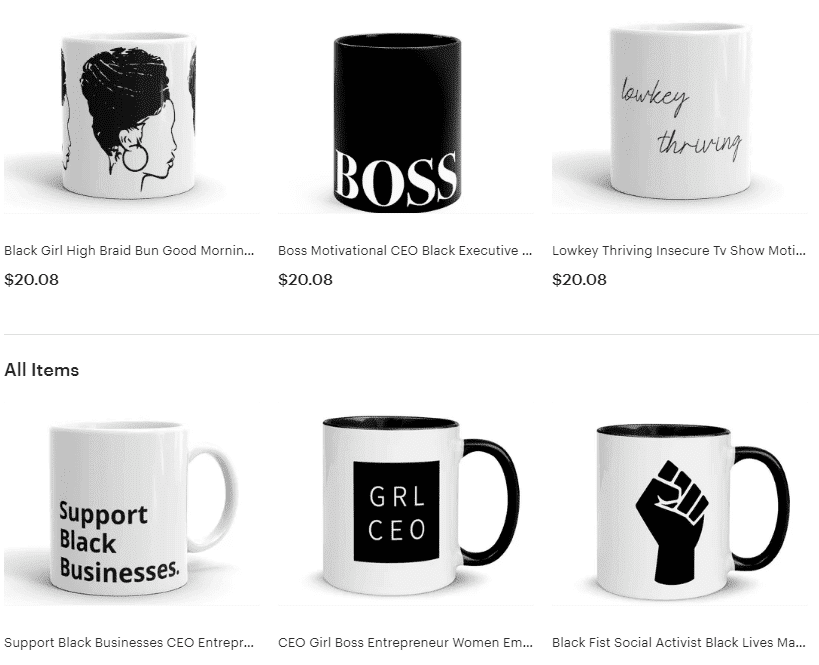 motivational mugs, celebrating Blackness without apology.
Custom hats and mugs that celebrate our individuality and personal journeys.
Have a look around and shop with ease! Visit our online shop at sistahwavy.com.