This post may contain affiliate links which means I receive a small commission at no cost to you when you make a purchase. As an Amazon Associate, I earn from qualifying purchases.
Whether you're making a stress ball for yourself, your kids, or maybe both (both here!), this is a fun craft you make with just a few supplies.
Balloon stress ball craft
This stress ball pairs well with our anger management workbook for kids! Especially during stressful times, anger management is something you should be careful to address swiftly. You don't want the anger your kids are experiencing to continue growing. Address it head on in a gentle, non-confrontational way.
Anger management techniques for kids and moms
I write about anger management quite a bit here on The Mad Mommy, because it's no secret I've struggled with it in the past. I was a single mom of 3 little girls under the age of 5, and then I was in a crap relationship where my partner and I butted heads about literally everything parenting related. I spent my day putting out fires that she and the kids started with each other, and it made me really, really angry.
Rather than just accept that I was an angry person, I started working on myself. I noticed once I became conscious of it and started really making an effort, my kids followed suit. If you struggle with anger, too, my other posts may help you!
I love any type of gadget or toy that can help calm my stress. The stimulation is helpful for me. Maybe it's the autism, maybe it's the ADHD, but I just know stress toys actually help.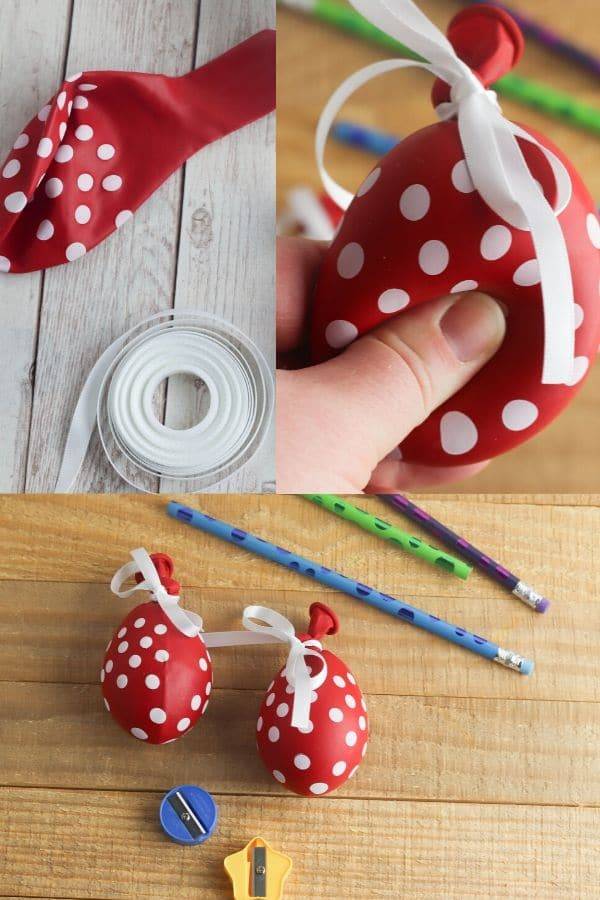 Stress Ball Supplies
Makes 2 stress balls

2 balloons
1 cup flour or cornstarch
Ribbon
Funnel (my affiliate link)
Let's make them together!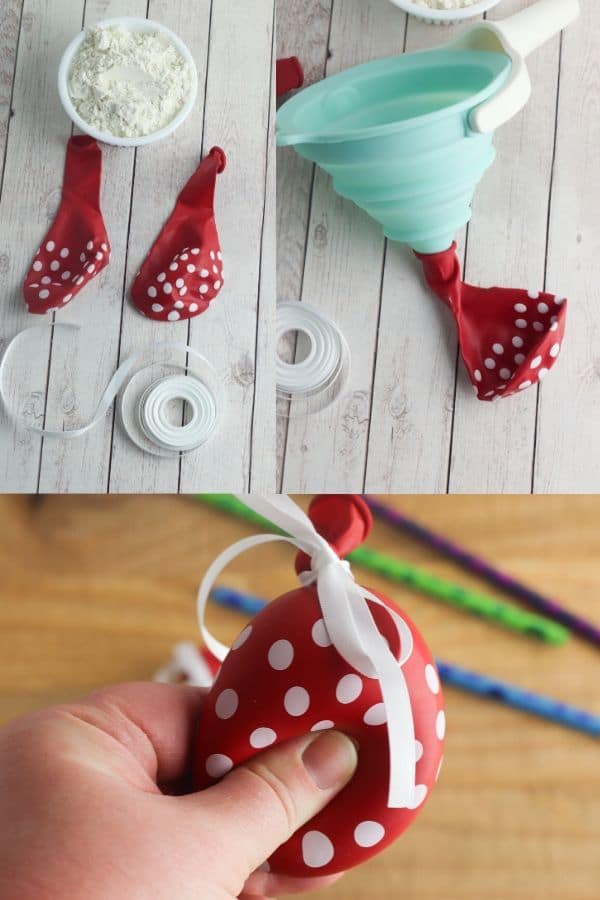 Blow air into the balloon and secure it around the end of the funnel.

Hold the balloon in place around the end of the funnel and start slowly pouring the flour into the funnel. Use your fingers to press the flour or cornstarch down into the balloon, softly shaking the funnel to loosen the flour or cornstarch.

Continue adding flour or cornstarch to the balloon until it is filled, then remove the fun. Tie a knot in the top of the balloon and decorate with a bow using the ribbon.
How long do homemade stress balls last?
If you're using your stress ball daily, you may find it starts to wear out after a month or so. They only cost pennies to make, so throw them out when you notice they are starting to deteriorate. And never allow little ones to play with these unless they know NOT to put them in their mouths. Supervised play for littles is best.
Another take on making your own stress ball at home:
Want to save this craft? PIN IT! 🙂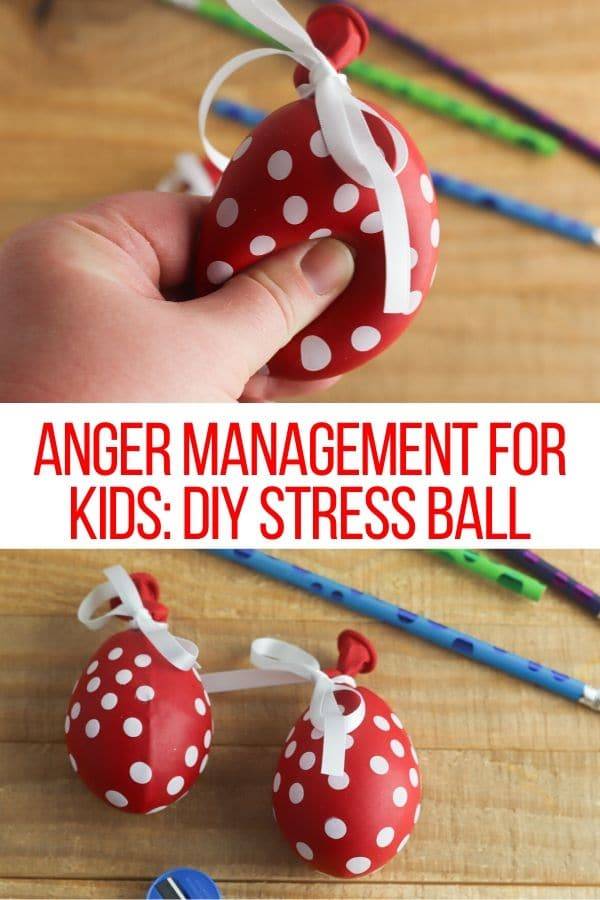 Amazon and the Amazon logo are trademarks of Amazon.com, Inc, or its affiliates.