This post may contain affiliate links which means I receive a small commission at no cost to you when you make a purchase. As an Amazon Associate, I earn from qualifying purchases.
Most people wait until the last minute to start preparing for Halloween – or any holiday, really. I hope you're reading this and it's not the week before Halloween, because it's time to start getting your act together and getting ready so that you aren't doing a bunch of last minute shopping and spending way too much money! How are you going to do that?! Well, I've written down all of the ways that we have saved on Halloween throughout the year, so that you can take advantage of savings as well.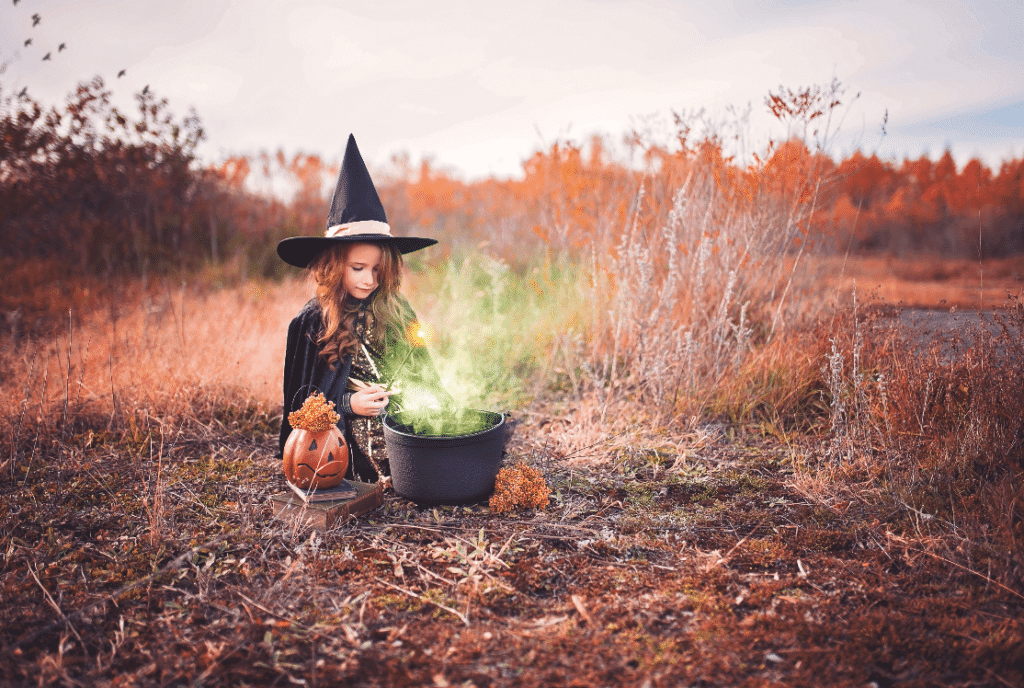 How to Save Money on Halloween
What's your biggest expense for Halloween? For us, it's decorations! We go ALL OUT – and I mean all out. We strive to be the best-looking Halloween house in the whole neighborhood. The best way to save on Halloween decorations is to buy them all the week after Halloween.
How to Save Money on Halloween Costumes
DIY, baby! Unless you buy costumes the week after Halloween as well (which is tough to do because who knows what size your kid will be next year much less who they want to dress up as!), they're going to set you back a good $30-$50 a piece. If you have more than one kid like I do, you definitely don't want to be spending $100+ on costumes that will only be worn once. Well, Sapphire wore her costumes year round but they outgrow that eventually. I think. 😉
DIY Costumes under $5
Paper Doll Costume
Super Hero Costumes
4 Last Minute Halloween Costumes under $5
How to Save Money on Halloween Candy
Here are some tips on how to save big on Halloween candy:
Coupon.

 Couponing is not dead, folks. Quite the contrary.  You can still print out coupons from your computer at home or clip them out of the Sunday paper.  More often than not though, consumers are virtually clipping coupons and adding them to their membership account at their grocery store.  All of these things can help you save big.

Stock up.

 Yeah, I know, that's a given since you are giving it aways to droves of children, but seriously, stock up.  Many stores offer Buy 2, Get 1 Free deals or a discount off of your total when you buy more, etc. Be sure to see if you can add these deals to any available coupons too!

Shop at drug stores.

 Seriously, drug stores such as Rite Aid and Walgreens have the best candy coupon deals that I have ever seen.  I highly recommend shopping these stores for your halloween candy.

Avoid seasonal candy.

 The candy you give out to kids doesn't have to have halloween pictures on it.  Why not shop down the regular candy aisle and get the basic candy for less money?

Don't give out candy

. Hahaha, just kidding! I don't want you to be the neighborhood grinch!  No need to not give out candy, just be ready for Halloween and save on the candy you do give out!
PIN IT FOR LATER! 🙂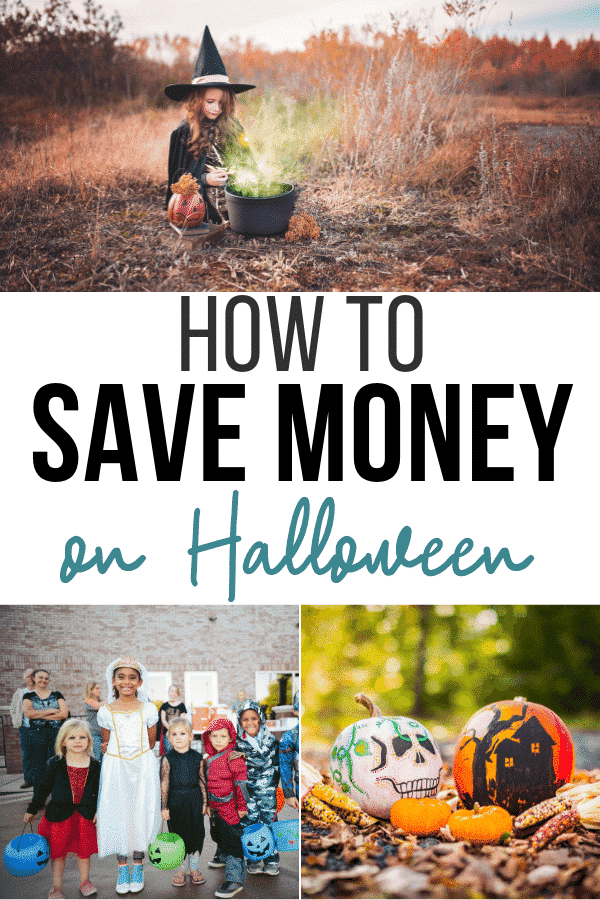 Amazon and the Amazon logo are trademarks of Amazon.com, Inc, or its affiliates.