This post may contain affiliate links which means I receive a small commission at no cost to you when you make a purchase. As an Amazon Associate, I earn from qualifying purchases.
If you've read my other posts, you know I have been obsessed with states and capitals since I was a kid. I loved learning everything I could about them, memorizing the order, learning the abbreviations, and more. I wanted to pass this on to my kids, and to you, so I created this free resource for teaching states and capitals.
How to teach the states and capitals in your homeschool
Make it fun! Use some of the resources in this post – especially the songs – to make learning the states and capitals fun. Start with these U.S. coloring pages from Crayola.
Repetition is your friend! Don't make it boring, but going over the facts over and over again is going to help most kids retain the information the fastest. What works best for your kids? Flash cards? Quizzes? Games?
Utilize Unit Studies. I love Unit Studies! They're a great way to include all subjects of learning on one topic.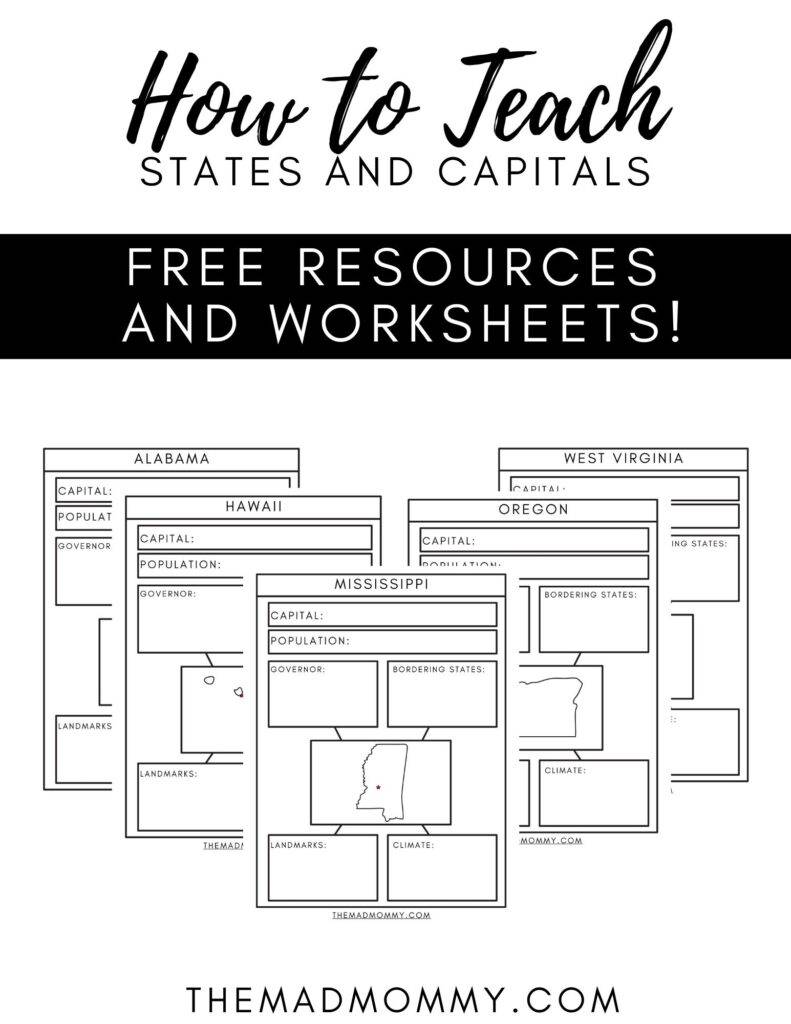 States and capitals printable workbook
This is a free instant download available on my site. There is no email sign up required. 🙂 Click the image to be taken to the post to download the workbook.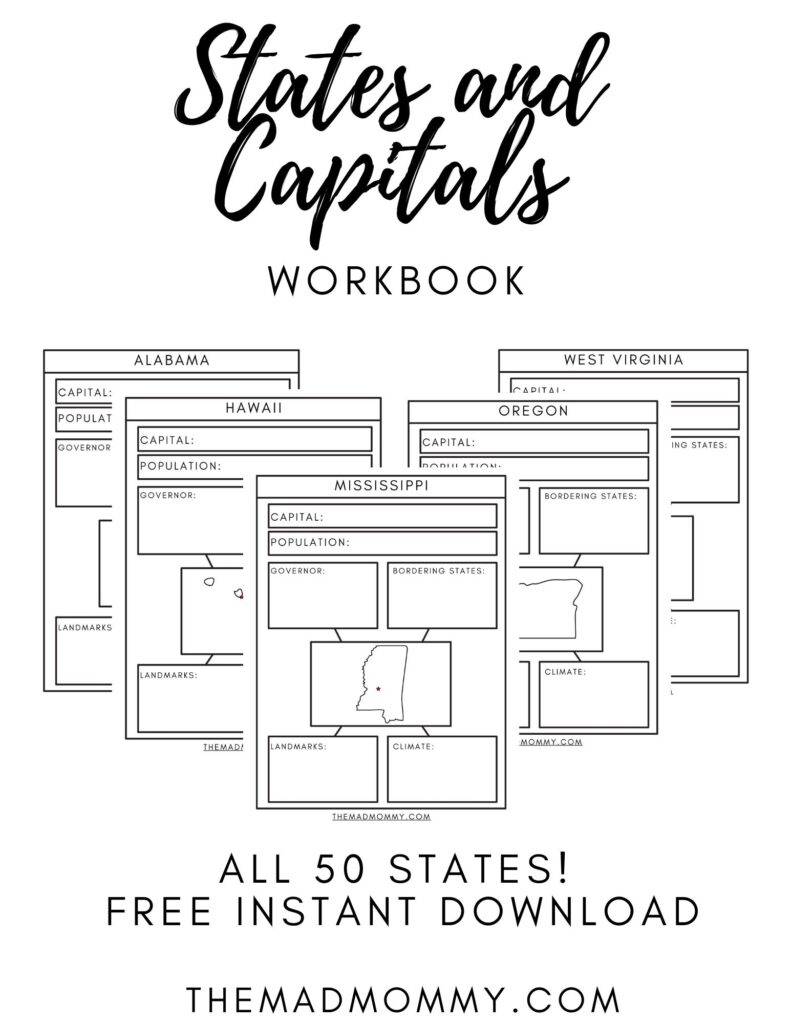 Free states and capitals resources from Teachers Pay Teachers
I love TpT so much, especially the free resources! I've rounded up the best free ones I could find. 🙂
Videos to help learn states and capitals
YouTube is an invaluable resource! You can find hundreds of videos on this topic. Here are a few of my favorites.
How did you learn the states and capitals? This is my secret! Wakko from Animaniacs!
Learn the 50 states in 20 minutes (that's the claim, anyway!). Not quite as annoying as the song above. 😉
Games and fun activities to learn the states and capitals
How are YOU teaching the states and capitals in your homeschool? Let us know by leaving a comment below! 🙂 And don't forget to check out the rest of our homeschooling posts!
Amazon and the Amazon logo are trademarks of Amazon.com, Inc, or its affiliates.