This post may contain affiliate links which means I receive a small commission at no cost to you when you make a purchase. As an Amazon Associate, I earn from qualifying purchases.
In my ongoing quest to re-use my obscene number of used K-Cups, I have come up with another one of my cute K-Cup crafts! This time I've made some adorable DIY K-Cup Valentine Candy Critters!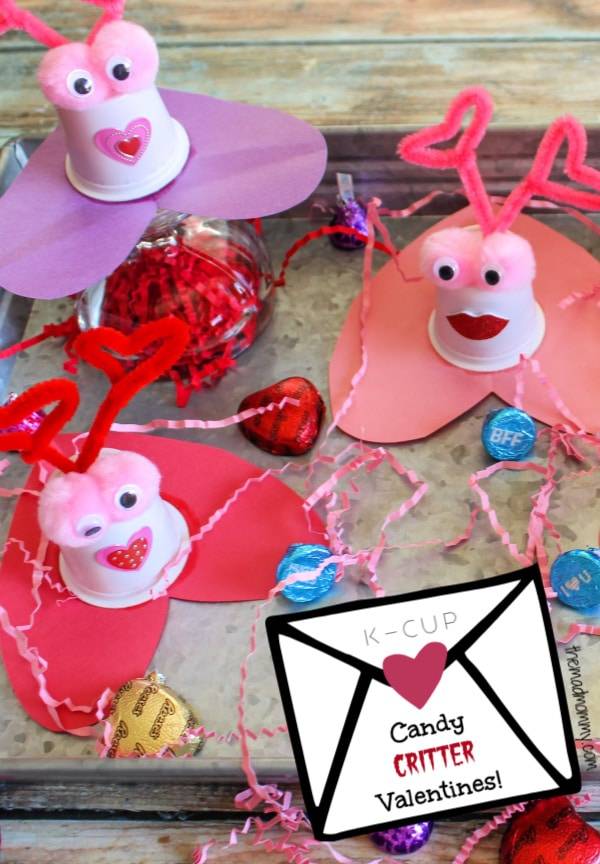 K-Cup Valentine Candy Critters:
These cute little critters are a perfect Valentine treat and they are super easy to make!
For each K-Cup Valentine Critter: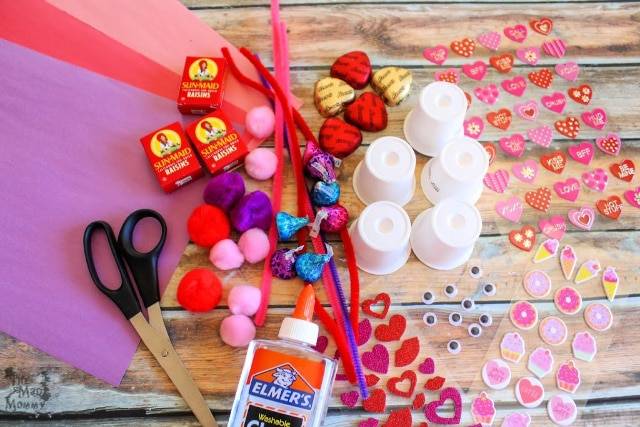 An empty K-Cup (cleaned and dried)
1 piece of construction paper
Non-toxic glue and scissors
1 pipe cleaner
2 poms
2 googly eyes
1 festive foam sticker
A special Valentine treat for the inside! (Kisses, Reese's, Raisins, even small toys would work!
The first thing you do is cut a heart out of the construction paper. You'll want to make sure that your heart will completely cover the top of your empty k-cup.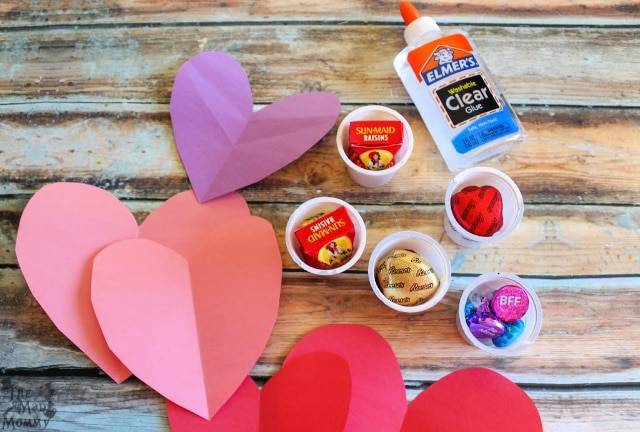 Next, fill the k-cup with candy and line the rim with glue. Gently place the heart on the k-cup and then let it dry completely before flipping it over and continuing.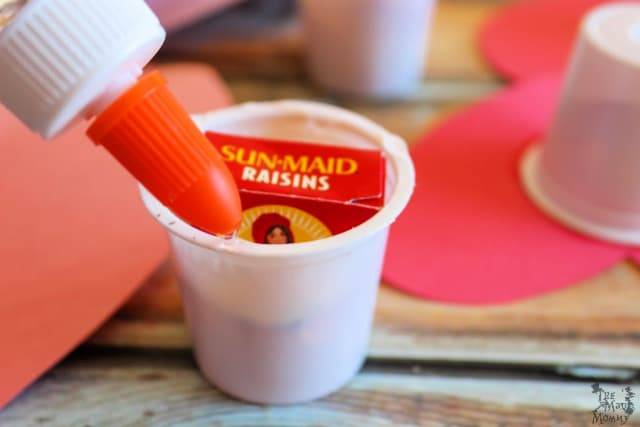 Next, you will want to assemble and glue the eyes on to your critter!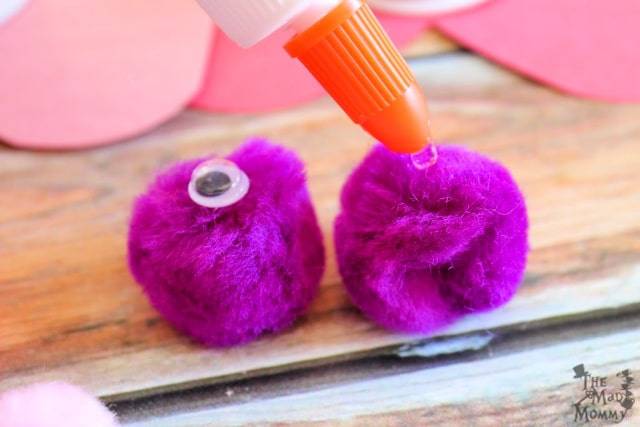 Once the eyes have dried, you'll want to bend and add your antennae! I simply bent the pipe cleaner in half, formed the ends in to hearts and then stuck it into the premade hole in the k-cup. No need for glue, it will fit right in.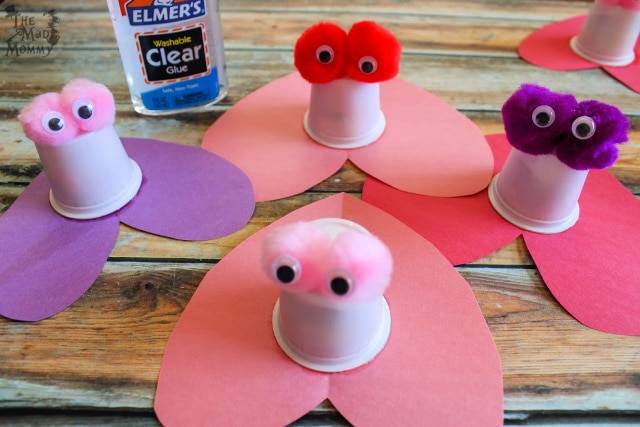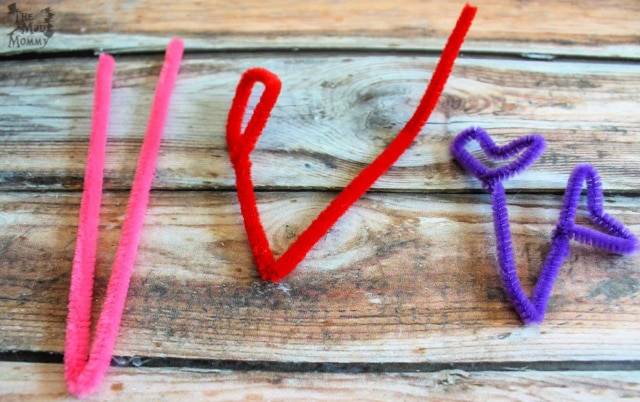 After that, apply your festive sticker to "dress" your critter and you will be done! A perfect little K-Cup craft that ends with an adorable K-Cup Valentine filled with treats! On Valentine's Day, let your Valentine pull off the heart and enjoy the candy inside of these K-Cup Valentine Candy Critters!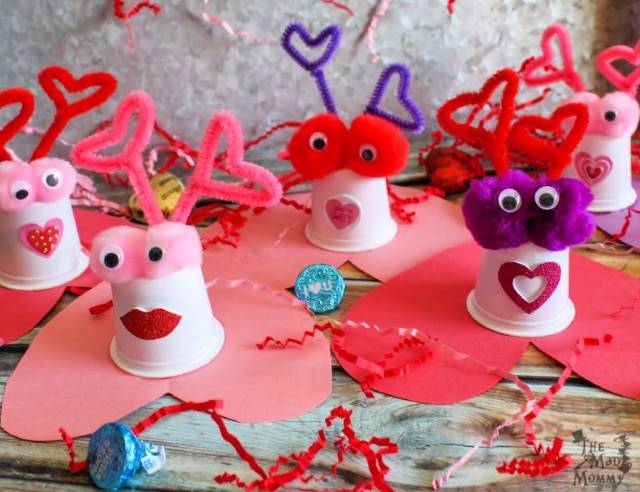 Looking for more K-Cup Crafts? Look here!
Do you enjoy handmade Valentines?