This post may contain affiliate links which means I receive a small commission at no cost to you when you make a purchase. As an Amazon Associate, I earn from qualifying purchases.
Is there anything cooler looking than a volcanic eruption? All of that glowing, hot, liquid magma flowing down. Very cool. Scary, but amazing. We love getting crafty and we have all made baking soda volcanoes at some point, am I right? Well, I think you should give our Kool Aid Vinegar Volcano recipe a try and see how cool these volcanic eruptions can be!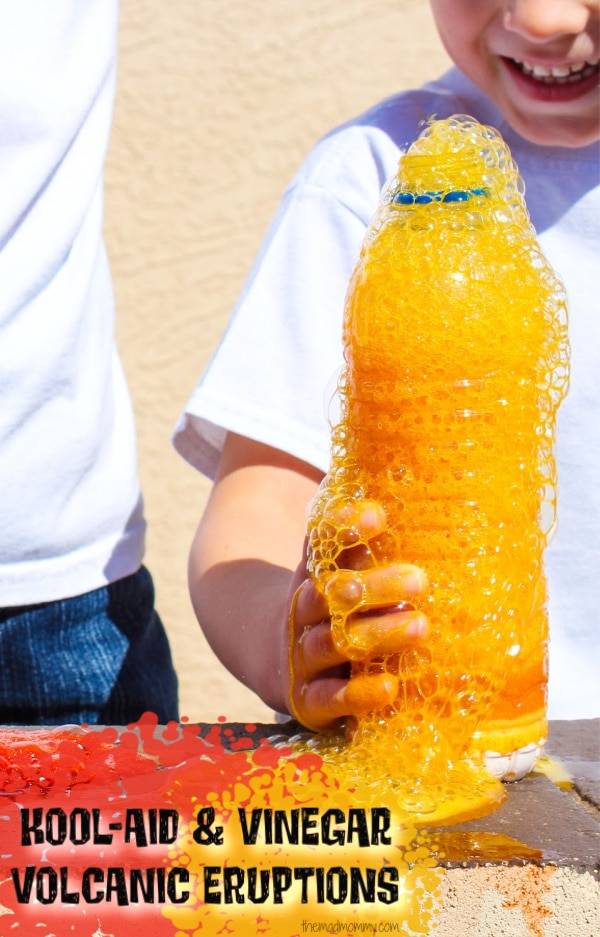 Vibrant Eruptions with this Kool Aid Vinegar Volcano recipe.
Baking soda volcanoes are cool and all, but they are nowhere near as cool as Kool Aid Vinegar Volcanoes! Not only do they add an unmatched vibrancy to the volcanic experience, they smell incredible too!!!
Kool Aid Vinegar Volcano Recipe Ingredients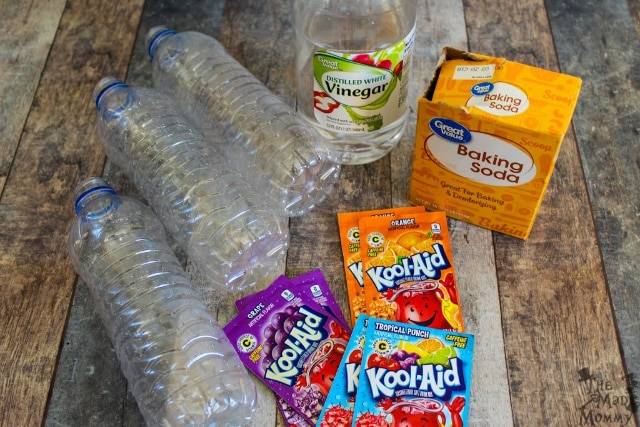 2 packets of Kool-Aid, per volcanic eruption/bottle.
Vinegar for pouring, at least a cup on hand.
1/3 cup of Baking Soda, per volcanic eruption/bottle.
The best way to start is with the Tropical Punch flavor. It is so red that it actually resembles lava. It looks so cool when it erupts and, of course, it smells amazing!
Here is the Kool Aid Vinegar Volcano Recipe:
Grab a mixing bowl, your Kool-Aid packets, some baking soda and a whisk. Start by emptying the two Kool-Aid packets in to the bowl with the required amount of baking soda.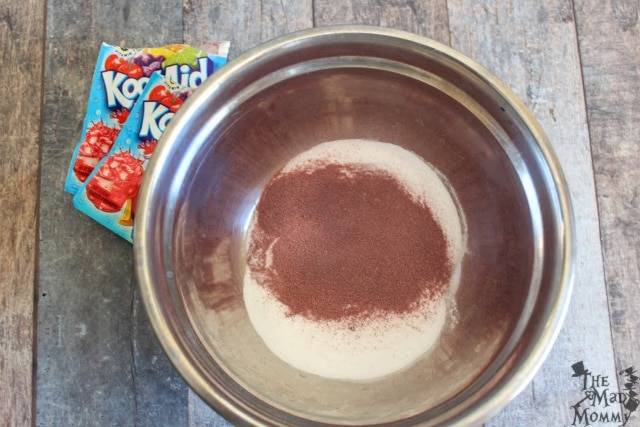 Whisk them together until they are fully combined.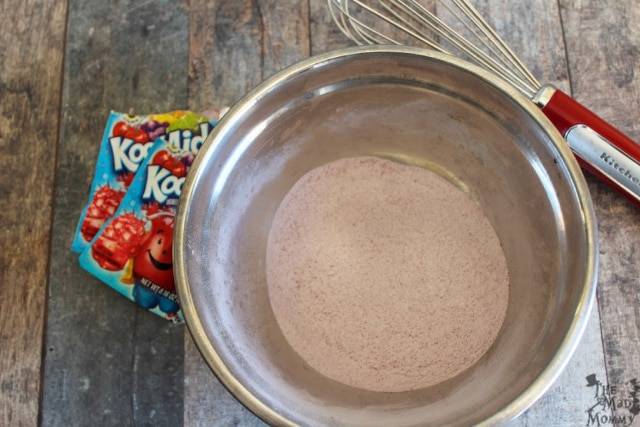 Place a small funnel into the mouth of the bottle and pour the volcanic mixture in. You can also use a spouted measuring cup, if you don't have a funnel.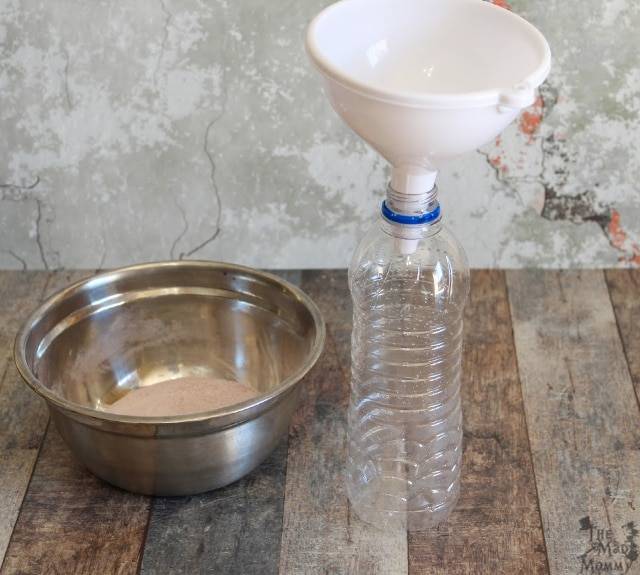 Now, you will either want to take your "volcanoes" outside or, prepare a controlled environment, like an easy to clean floor or laying down garbage bags and doing the experiment on top of them. It makes for easy clean-up!
Initiate Eruption:
Slowly begin to pour the vinegar into your volcano/bottle. (If you have shaky hands or are working with little ones, a spouted measuring cup is perfect for this part!)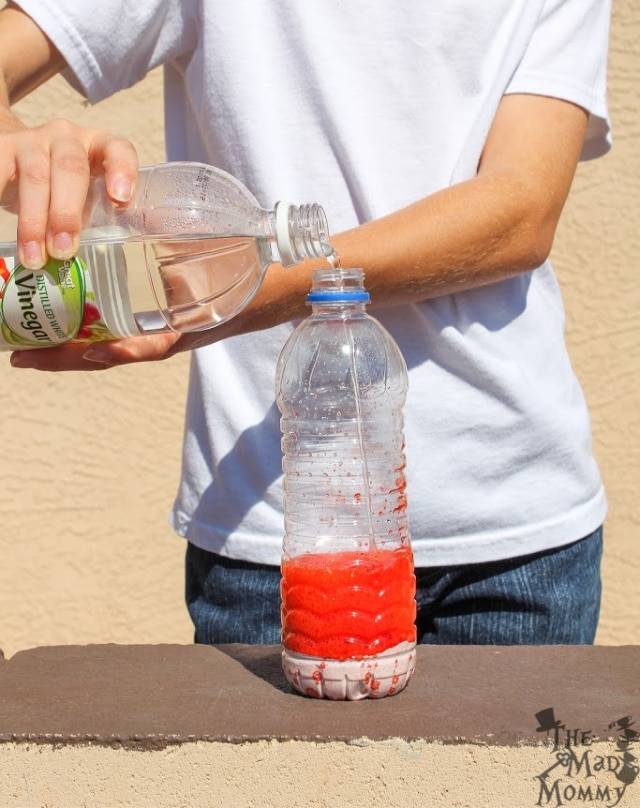 The next thing you will see, is your amazing Kool Aid Volcano ERUPTING before your very eyes!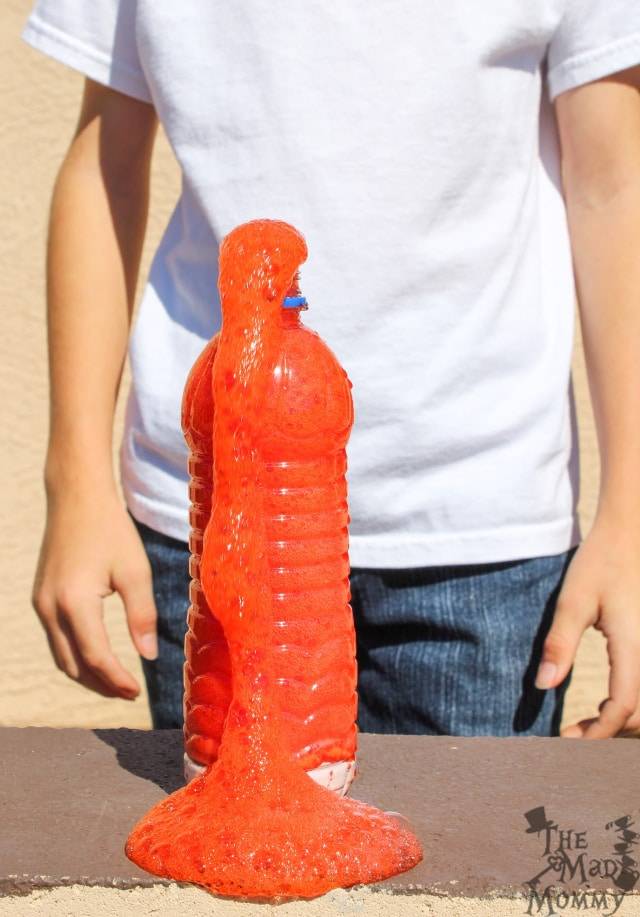 The kids had so much fun experiencing their very own Kool-aid Volcanic Eruptions! This experiment is fun and can also be great for homeschooling. It encourages the exploration of science (flow of gravity, build up of gases and the mixing of different properties/chemicals), problem solving (asking questions and seeking answers to how to keep the bubbles going) and math (measuring out the ingredients).
More fun ideas for the Kool Aid Vinegar Volcano recipe:
Experiment with different Kool-Aid flavors and colors for varied reactions!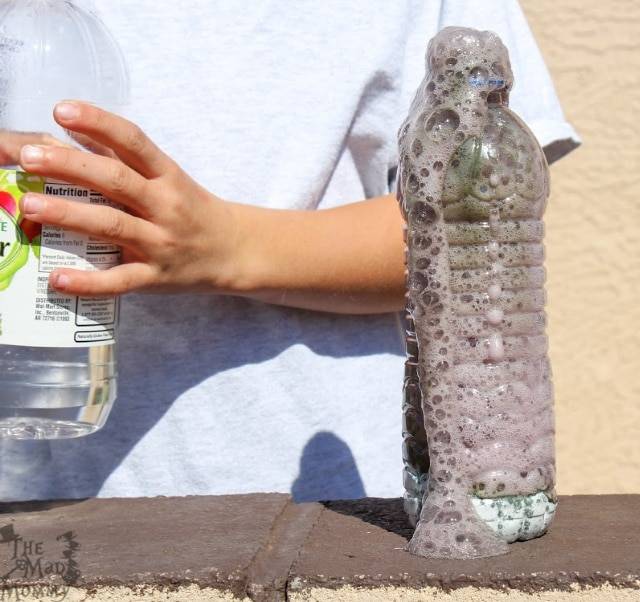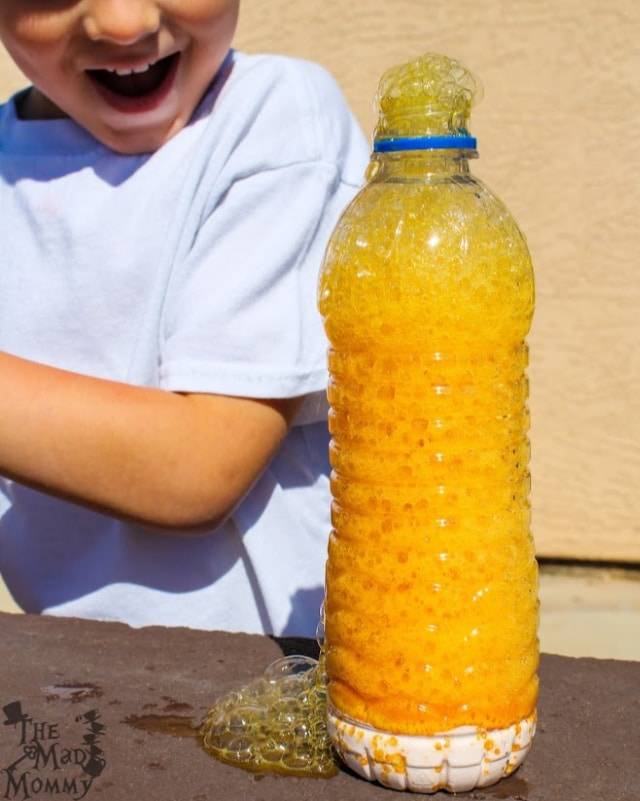 If you are really brave, cover the top of the bottle with your hand and shake it. You will feel the gasses build up inside. Set it down and SQUEEZE to give your volcano a second eruption!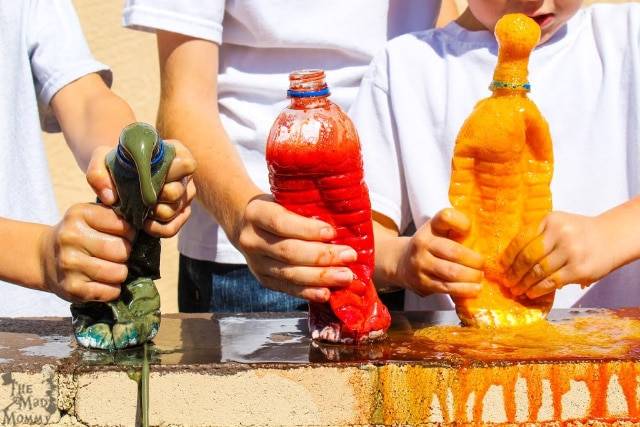 Think Outside the Toybox Series:
Amazon and the Amazon logo are trademarks of Amazon.com, Inc, or its affiliates.