This post may contain affiliate links which means I receive a small commission at no cost to you when you make a purchase. As an Amazon Associate, I earn from qualifying purchases.
St. Patrick's Day is around the corner and I have another K-Cup craft idea for you to make! These little buckets of treasure are the perfect reward for the little leprechaun hunters in your house. Not to mention, they are pretty darn easy to make so, go ahead and put some K-Cup Leprechaun Loot at the end of your rainbow!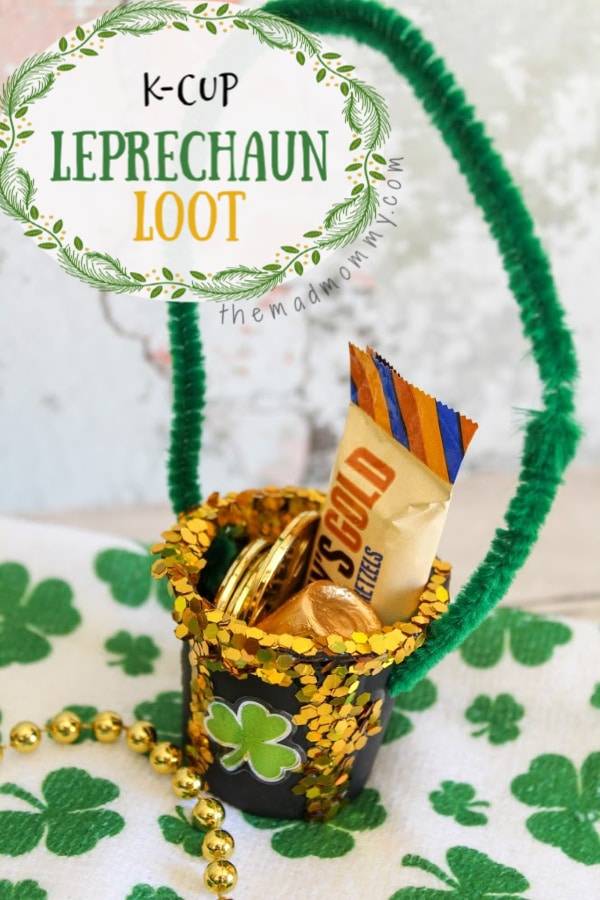 K-Cup Craft Idea: Leprechaun Loot
You've heard that if you are able to catch a leprechaun on St. Patrick's Day, that you get to keep his pot of gold, haven't you? Well, leprechauns are extremely hard to catch, even with the best leprechaun traps! However, that doesn't mean he won't leave a little of his loot behind!
Making this K-cup craft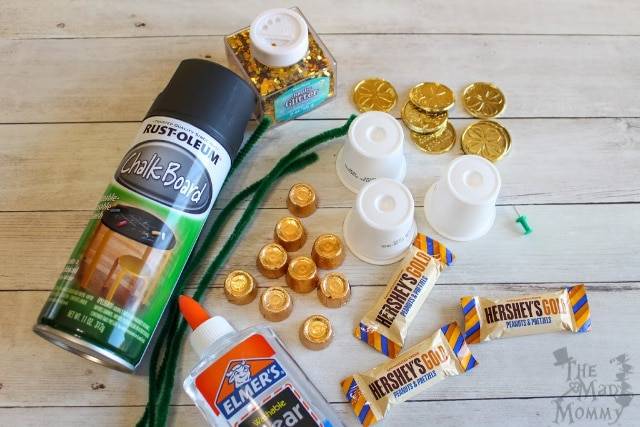 Supplies:
K-Cups (you could also use Dixie Cups)
Black Chalkboard Paint
Non-Toxic Clear Glue
Gold Glitter
Green Pipe Cleaners
Push Pin
Golden Candy and Coins (Rolos, Hershey's Gold etc.)
Assembling this K-Cup Craft:
You'll want to start by painting your cups with the chalkboard paint and allowing them to dry. After that, you will want to set up two bowls, one with glue and one with glitter.
Next, dip the rim of each cup into the glue and then, press it into the gold glitter. Allow them to dry completely.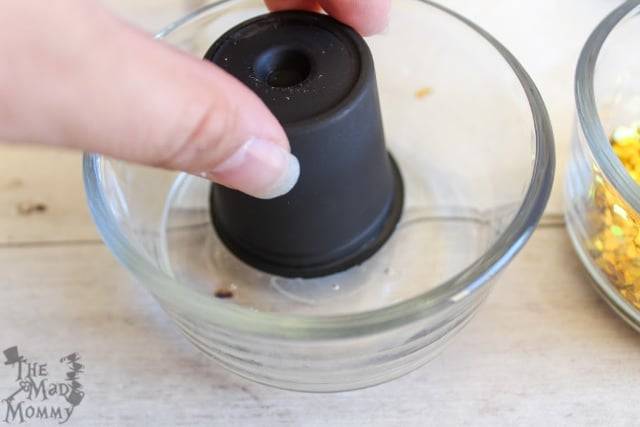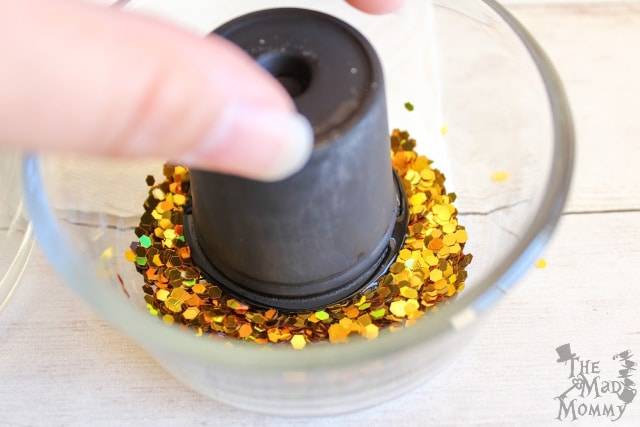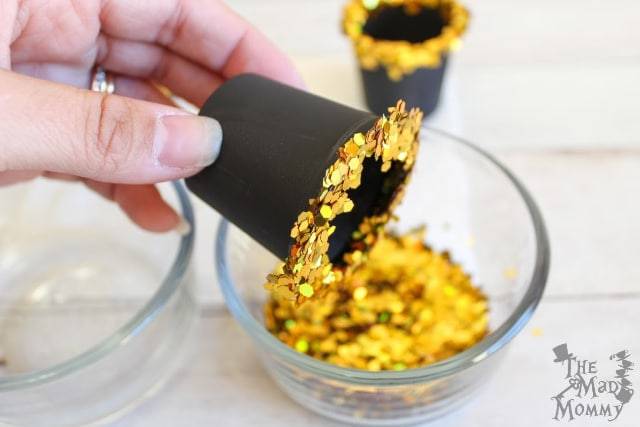 Once they are dry, you can make them even more festive by adding some lucky clover stickers!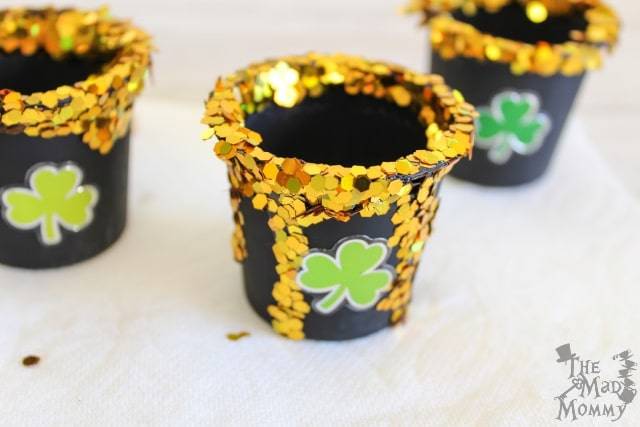 Adding the handle is as easy as poking two holes, one in each side of the k-cup and then, inserting and securing the pipe cleaner.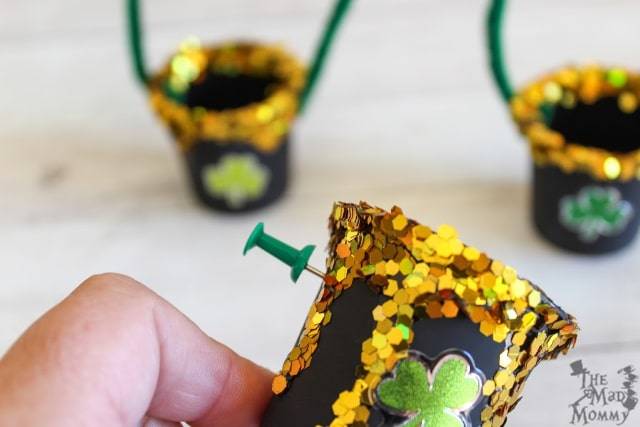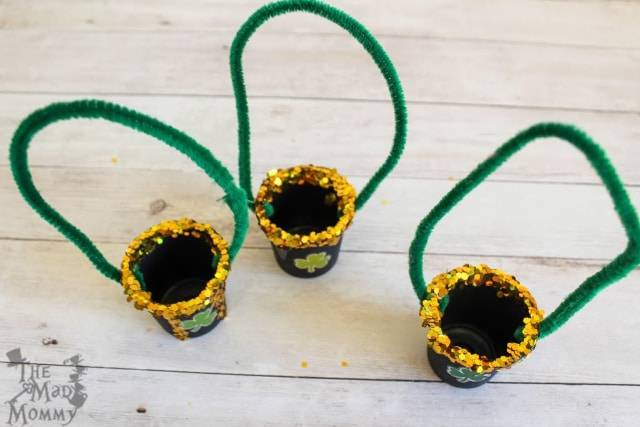 All that is left is to fill these adorable little buckets with all of that leprechaun loot! Golden candies and gold coins, in cute little k-cup buckets will be amazing rewards for your little leprechaun hunters!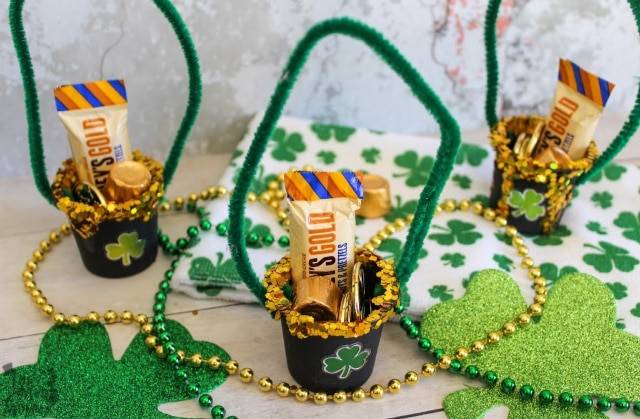 Amazon and the Amazon logo are trademarks of Amazon.com, Inc, or its affiliates.