This post may contain affiliate links which means I receive a small commission at no cost to you when you make a purchase. As an Amazon Associate, I earn from qualifying purchases.
Whether you're gearing up for Earth Day or just love recycled crafts, you're going to enjoy making this alien space ship with your kids! At the very least, the mess is minimal and it'll only take less than 30 minutes start to finish… and you get your gold star for crafting with the kids for the day. 😉
Paper Plate Space Ship Craft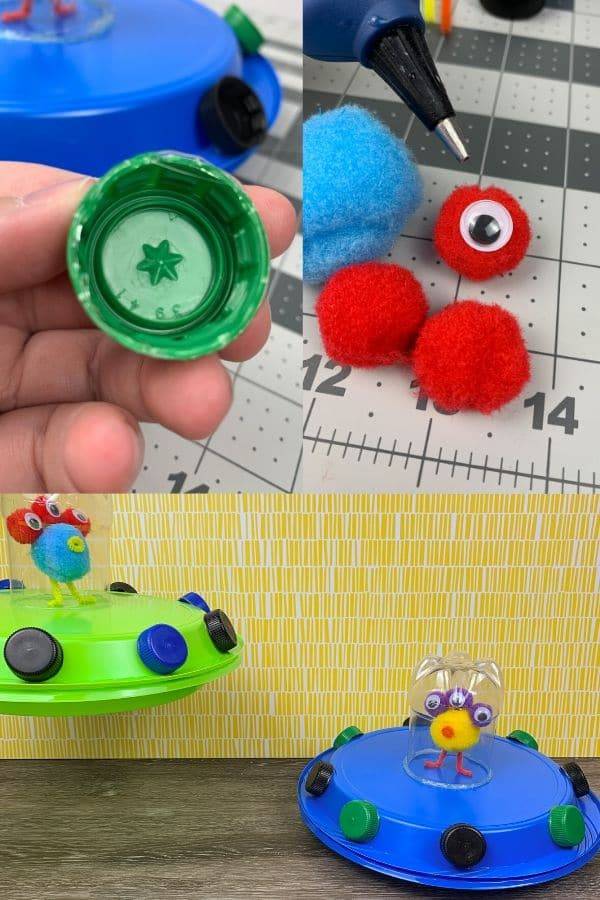 Supplies needed:
4 Plastic or sturdy paper plates
2 Bottom Halves of Plastic soda bottles
2 Large pom poms
6 Small pom poms
6 googly eyes
16 bottle caps
2 Pipe Cleaners
Glue Gun (and glue sticks)
Scissors
Let's make an alien ship!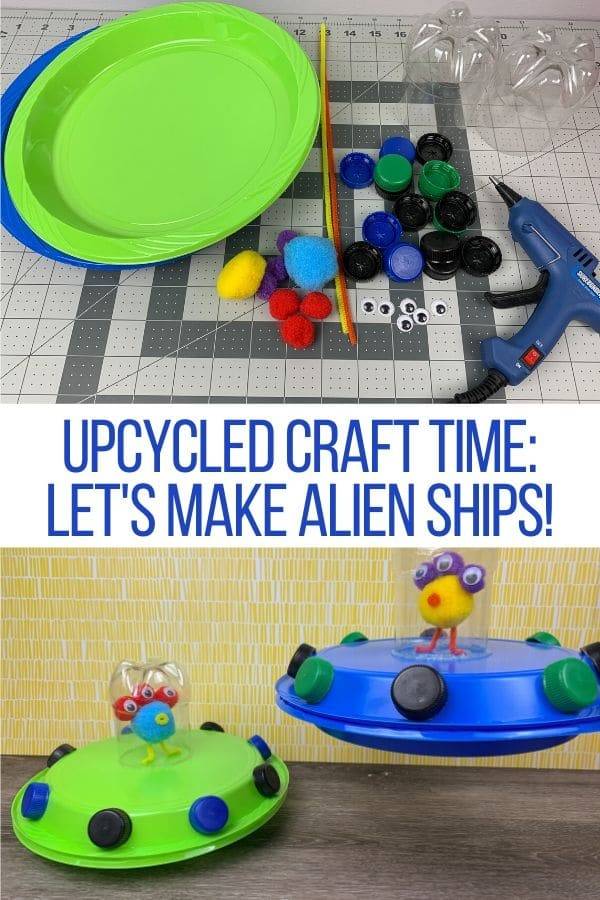 Plug and turn on glue gun. Glue googly eyes onto your small pompoms. Then, glue the small pompoms to the large pompom.
Shape your pipe cleaners into a letter "V", then bend the ends to form tiny feet. Next, glue the large pompom (alien body) to the pointy end of the "V".
Cut two tiny pieces of pipe cleaner and shape into "O". This will be your aliens' mouth. You can make them smile if you prefer. Get creative! Glue your plates together rim to rim. Glue the bent part of the "feet" to the center of the top of ships for the aliens to be propped up.
Once you have your placement of the aliens, glue the rim of the half bottles to the ship. Glue bottle caps around your spaceships edge. You could also use paint, stickers, gems, or whatever your heart desires!
Now you're ready to blast off into space with your alien ships!
Want to save this for later? PIN IT! 🙂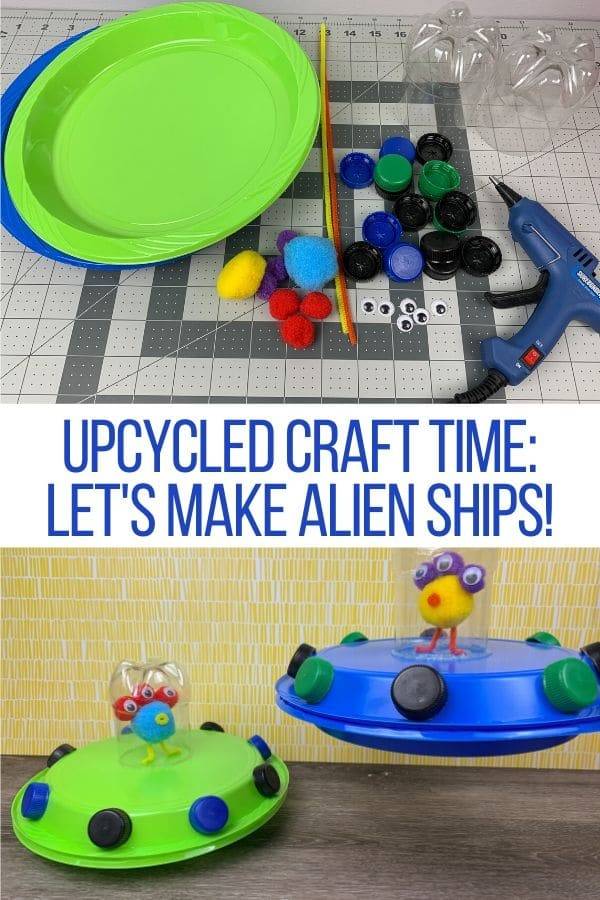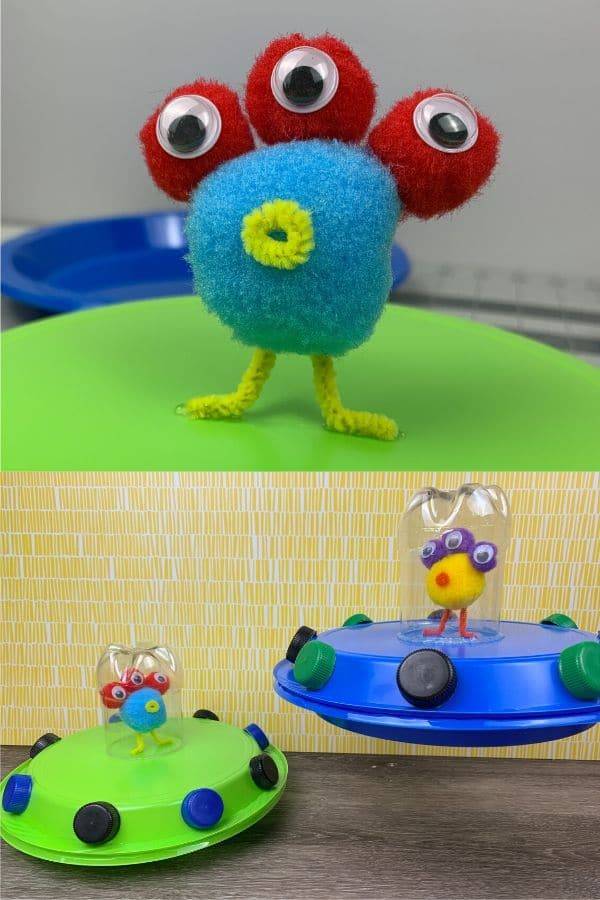 More Upcycled Crafts!
Amazon and the Amazon logo are trademarks of Amazon.com, Inc, or its affiliates.