This post may contain affiliate links which means I receive a small commission at no cost to you when you make a purchase. As an Amazon Associate, I earn from qualifying purchases.
If you're looking for a fun, simple craft to do with kids of all ages… look no further! This tractor is super cute and easy to make out of recycled popsicle sticks. The best part? You can build a barn, and an entire farm out of the sticks if you want! 🙂 Make this project as big or as small as your little ol' heart desires.
Recycled Craft Ideas
Why recycled crafts like this one? Because we truly care about the environment and try to reuse everything we possibly can! 🙂 Here are a few more recycled crafts and activities you will enjoy: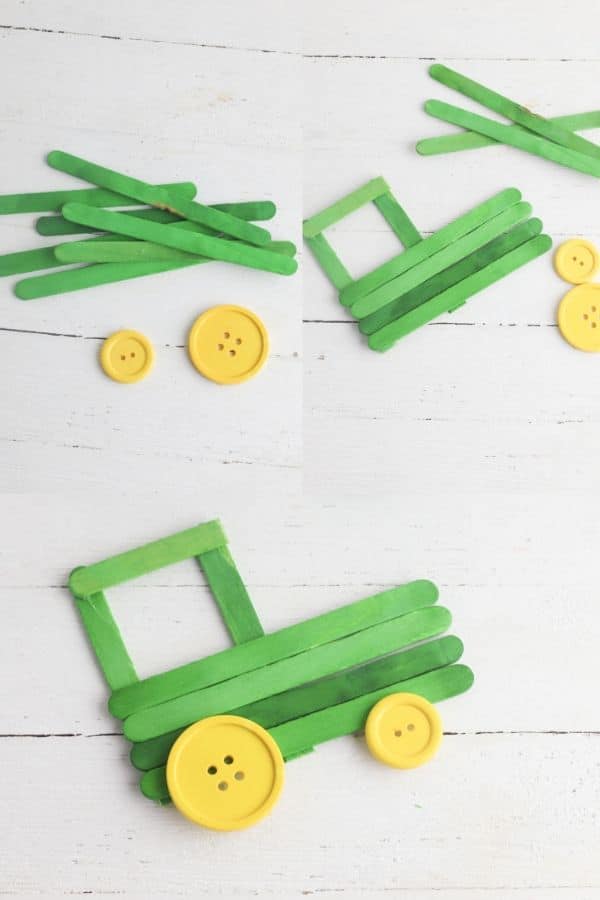 Supplies needed
7 popsicle sticks, painted or colored green
1 large yellow button
1 small yellow button
Glue
Scissors
Let's make a popsicle stick tractor!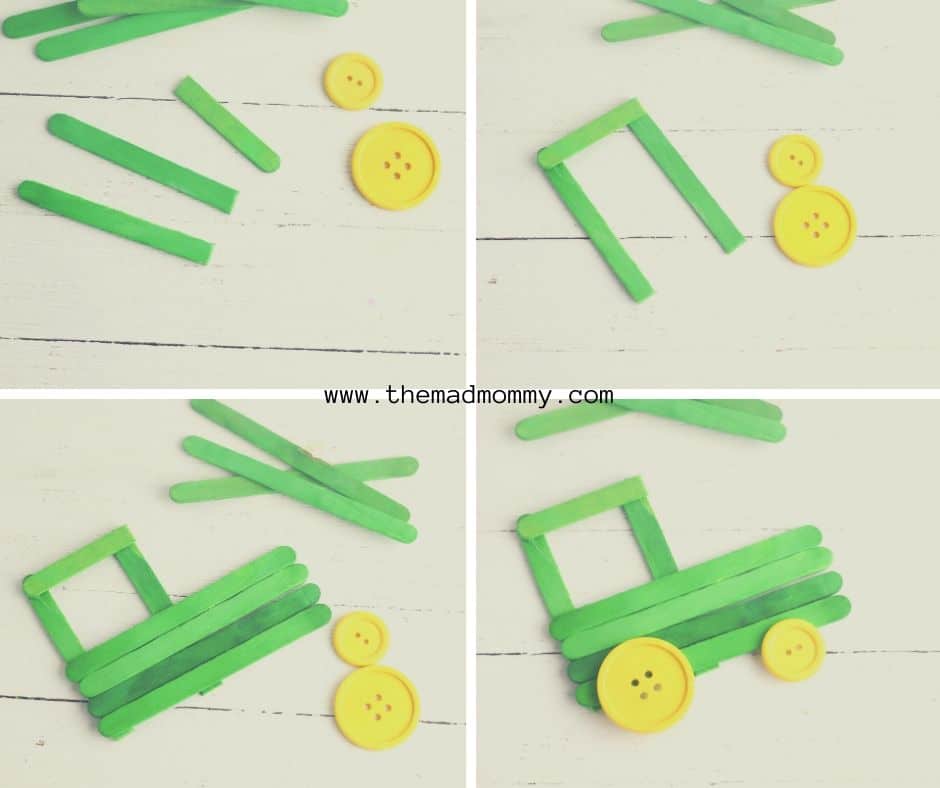 Cut one green craft stick in half and set one half aside. Cut the ends off two other craft sticks. Build the top of the tractor by placing the half stick on top of the two other sticks and gluing it in place.
Glue the remaining four popsicle sticks on the bottom half of the two sticks, stacking each stick on top of the other to make the tractor's body.
Glue the large yellow button at the back of the tractor and the small yellow button on the front of the tractor.
Want to save this craft? Pin it to your favorite Pinterest board! 🙂