This post may contain affiliate links which means I receive a small commission at no cost to you when you make a purchase. As an Amazon Associate, I earn from qualifying purchases.
Experience the pleasure of a stress-free Sky Zone birthday party! When I talk about how to plan the Ultimate Sky Zone Birthday Party, I really mean… pick up the phone and call Sky Zone! That's pretty much all you have to do, they help with the rest.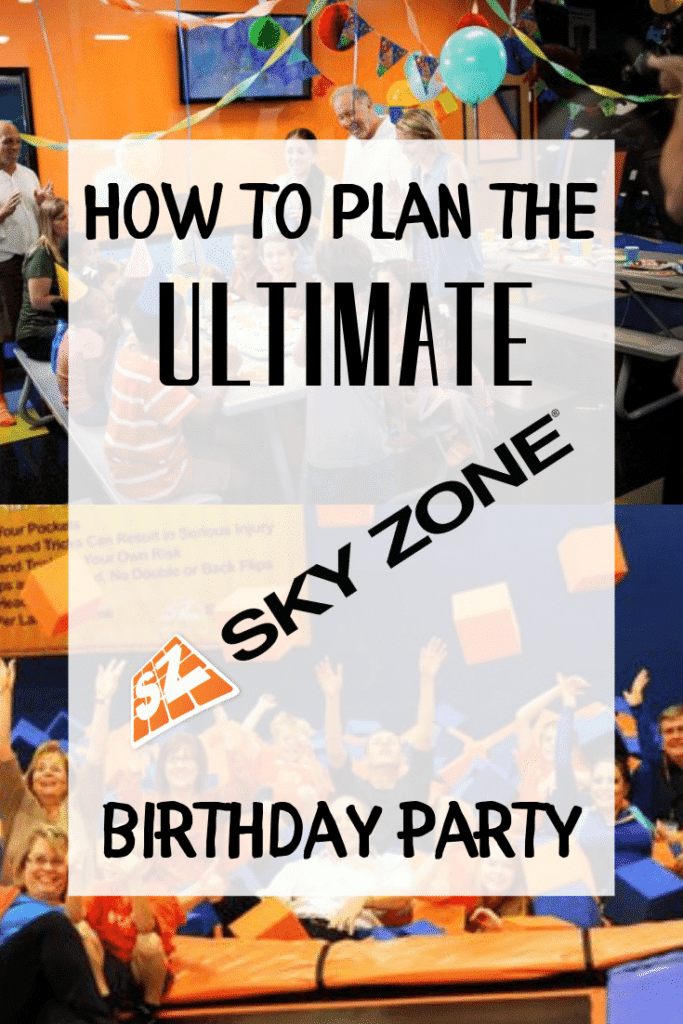 How to Plan the Ultimate Sky Zone Birthday Party
Scroll to the bottom of this post for OUR experience with Sky Zone!
Sky Zone Trampoline Park
Yes, if you're unfamiliar, Sky Zone is a Trampoline Park. What is a trampoline park? Well, I'm so glad you asked because I'm going to tell you! It's fun for anyone and everyone. It's fun for toddlers and it's fun for adults. I've seen grandmas and grandpas jumping with kindergarteners, I've seen plus size moms jumping with teenagers, honestly a trampoline park doesn't discriminate when it comes to fun and everyone is welcome.
Sky Zone Prices
How much is a birthday party at Sky Zone? Sky Zone pricing varies, depending on what type of birthday party experience you're looking for. Information was taken from the Phoenix, Arizona website. Your actual pricing may vary.
All Birthday parties include:
1 Hour of Jump Time
1 Hour in a Private Party Room
Dedicated Super-Friendly Party Pro to Host Your Event
Unlimited Ice Cold Pitchers
Sky Zone Gift for Birthday Child
1 Pair of Sky Socks for Each Paid Guest
Personalized Email Invitations
Paper Plates, Napkins, Cups and Utensils
Party Area Setup and Cleanup
Sky Zone Party Extras:
Add on 30 minutes of jump time for $5.00 per person.
Add on 60 minutes of jump time for $10.00 per person.
Extreme Air Party Package
The Extreme Air Party Package includes Play Time, Food, Drink & Private Party Zone for the Birthday Child & 10 Jumpers.
Birthday child jumps free
Super Hero Cape for Guest of Honor
10 Jumpers
Dedicated Fun Loving Party Pro
1 Hour of Jump Time
1 Hour in Private Party Zone
1 Delicious Pizza for Every 5 Jumpers
1 Ice Cold Pitcher for Every 5 Jumpers
Fashionable SkySocks for Every Jumper
Personalized Email Invitations
Party room setup and cleanup
Party plates, napkins, cups and utensils
The Ultimate Party package and Glow Party package are $350 and $400. Ask your local Sky Zone for more info!
Sky Zone Party Favors
If you truly want a hands-off, relaxing birthday experience, have Sky Zone prepare the party favors! I actually enjoy making party favor bags using items from the Dollar Tree, but if you have the budget and don't want to spend the time… here are some options for Sky Zone party favors for your birthday party!
Sky Zone Basic Favor Bag $3
-Plastic Bag to Carry Your Swag
-Eye Stickers for the Warrior Side in You
-Mood Color Changing Cup- Orange
-Silicone Wrist Band – To Dress Up Your Get Up
There are other options for party favors. You can see them on the
Sky Zone
website!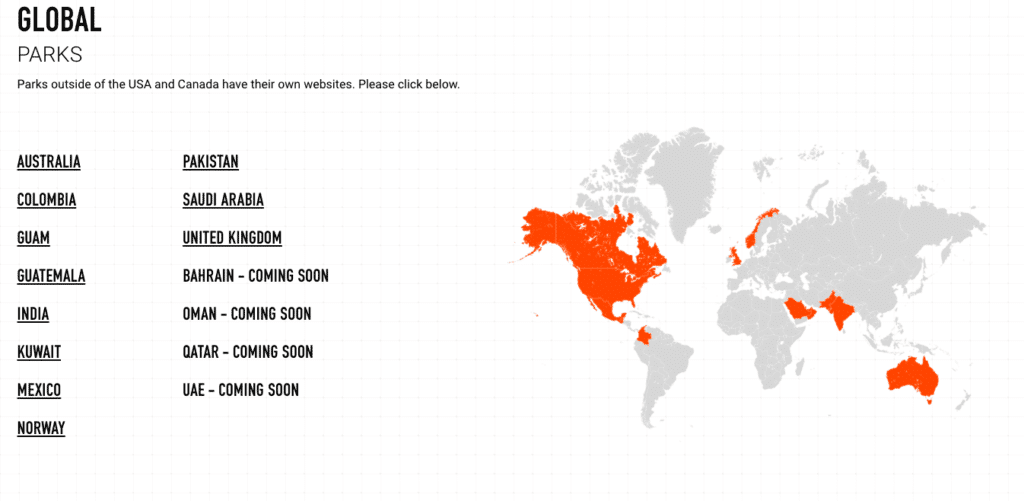 Sky Zone Locations
Use the Sky Zone locator to find the closest location to you. Sky Zone has global locations, and there are two locations within an hour of our (rural) location, so hopefully you'll find one near you as well!
Sky Zone Frequently Asked Questions
How much are Sky Zone socks? If you forget your socks, don't worry! Sky Zone has you covered at $3 a pair. That can add up pretty fast, so consider grabbing a pack of socks from Wal-Mart before you go… but $3 won't break the bank if one of the kiddos forgets theirs. Plus, the socks you buy at Sky Zone have their patented grip and make jumping without slipping a heckuvalot easier.
Do you have to sign a waiver at Sky Zone? Yes! Just like at any indoor trampoline park, Sky Zone has waivers for you to sign. You can save time by downloading the waiver online and printing it. Sign it, and bring it with you. To download your Sky Zone waiver, you must use the location selector on their website and get it from your local location.
Is there a weight limit for Sky Zone? This is a question I asked because I'm a big gal at nearly 300 pounds. Sky Zone's weight limit is 300 pounds for trampolines and 275 pounds for the warrior course.
Can you do backflips at Sky Zone? Not a question I would ever ask, but yes, you can do backflips as long as you do them safely. How to safely do backflips on a trampoline escapes me because I'm a worry wart, but as long as you know what you're doing, you can do backflips!
What should I wear to Sky Zone? I feel like the answer to this question is common sense, but some folks have never jumped on a trampoline before! So, I suggest athletic/comfortable clothes. What would you wear to shoot hoops? Skinny jeans or sagging jeans, probably not the best idea. Leggings, sure! Also, if you're bigger chested like I am, you'll want a sports bra (or two).
What can you do at Sky Zone? There's so much to do at Sky Zone, you'll never ever get bored – and you probably won't want to leave, either! Obviously there are tons of trampolines, plus the Warrior Course, the Foam Zone, video games, Dodgeball, and Sky Hoops. If you're visiting during a regular day (or even for Toddler Time), you can bring your computer and work on their complimentary Wi-Fi. It's a great alternative to the McDonald's Play Place, which is where my kiddos spent most of their toddlerhood.
Sky Zone Birthday Party Review
We arrived at Sky Zone, in Oakdale (Minnesota), at our scheduled check-in time. Our party host, Austin had everything all set up for us.
Once we were all checked in, we got taken to our private jump zone!
We had an hour of private, supervised jump time where the adults had just as much fun as the kids and here's the kicker…
I got to be there and enjoy it the WHOLE time! How did I manage that, you ask? This is one of the many perks of having a birthday in the Sky Zone Party Room. The fabulous party host takes care of everything! E-V-E-R-Y-T-H-I-N-G, y'all!
Yes, indeed! When you book a party with Sky Zone, they take care of everything! For our package, which was the Supreme Air Package, they provided:
1 Hour Private Court Jump Time
4 One-Topping Davanni's Pizzas (You choose the pizza toppings)
Unlimited Soft Drinks/Water in Party Room
1/4 Sheet Byerly's Birthday Cake
Includes SkySocks for all jumpers (discounts will not be provided for jumpers who already have SkySocks)
and that was for up to 25 jumpers!
The cake they provided for the birthday child was awesome and extremely delicious!
Our FANTASTIC party host handled all of that while we opened presents. He even packed up the leftover pizza and cake for us to take home. This is one reason you should always tip your party host very well.
They even provided our guests with a few goodies!
I have to say, I am extremely happy with Sky Zone, their parties and the Sky Zone Party Room. Their staff was amazing, everything was on point and they truly provided us with a stress-free birthday party!
The Sky Zone Birthday Party Packages range from $199.00 – $499.00, depending on the number of people you invite and whether you have it on a weekday or weekend. (We opted for a week-night party!)
We will definitely be returning to Sky Zone soon and I know some of our friends will too!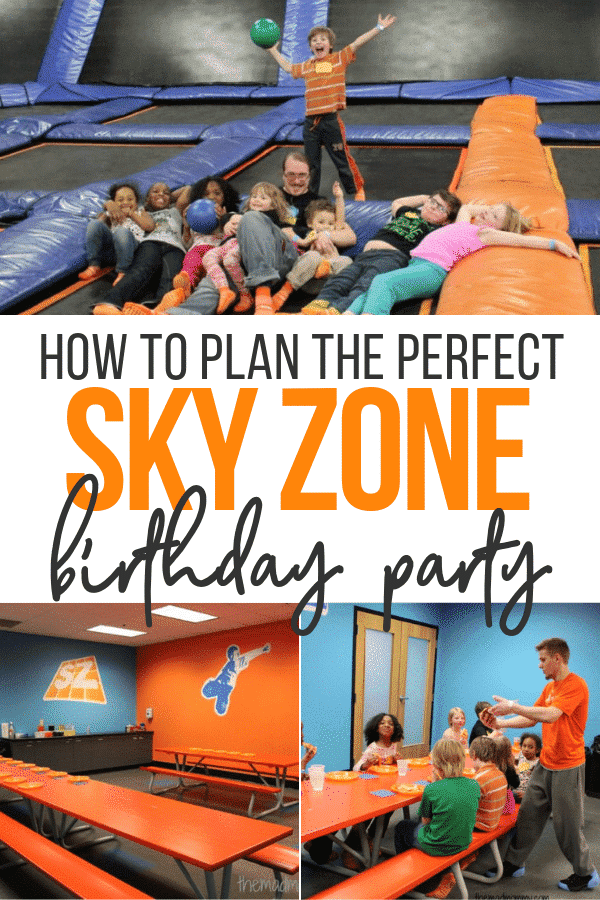 Amazon and the Amazon logo are trademarks of Amazon.com, Inc, or its affiliates.