This post may contain affiliate links which means I receive a small commission at no cost to you when you make a purchase. As an Amazon Associate, I earn from qualifying purchases.
Learning about Egypt has been an adventure for our entire family! We've shared fun facts about Egypt, ways to learn about Egypt, and now: photos of Egypt. Unsplash is a great resource to find free stock photos of pretty much anything. We use them for homeschooling all the time because they're high quality… and they're free.
Photos of Egypt
We are working on a list of books about Egypt next. What's your favorite? Let me know in the comments below!
Pin it for later!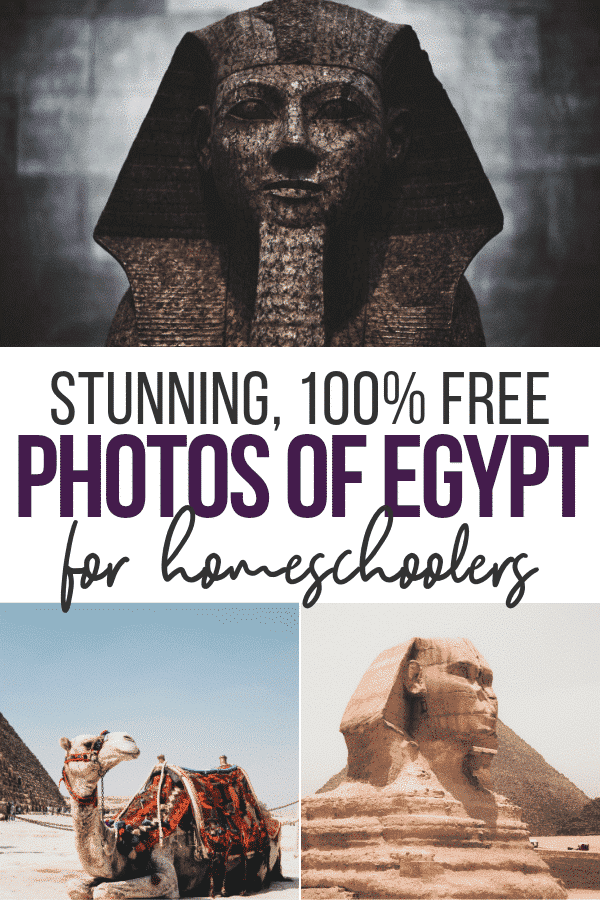 Amazon and the Amazon logo are trademarks of Amazon.com, Inc, or its affiliates.