Shredded Beef Quesadillas in the Ninja Foodi (or Air Fryer)
This post may contain affiliate links which means I receive a small commission at no cost to you when you make a purchase. As an Amazon Associate, I earn from qualifying purchases.
Have you noticed my obsession with the Ninja Foodi yet? I've basically been making every single meal in it, and I'm in love. From the best French Toast to these delicious shredded beef quesadillas, the Ninja Foodi cooks breakfast, lunch, and dinner in a breeze!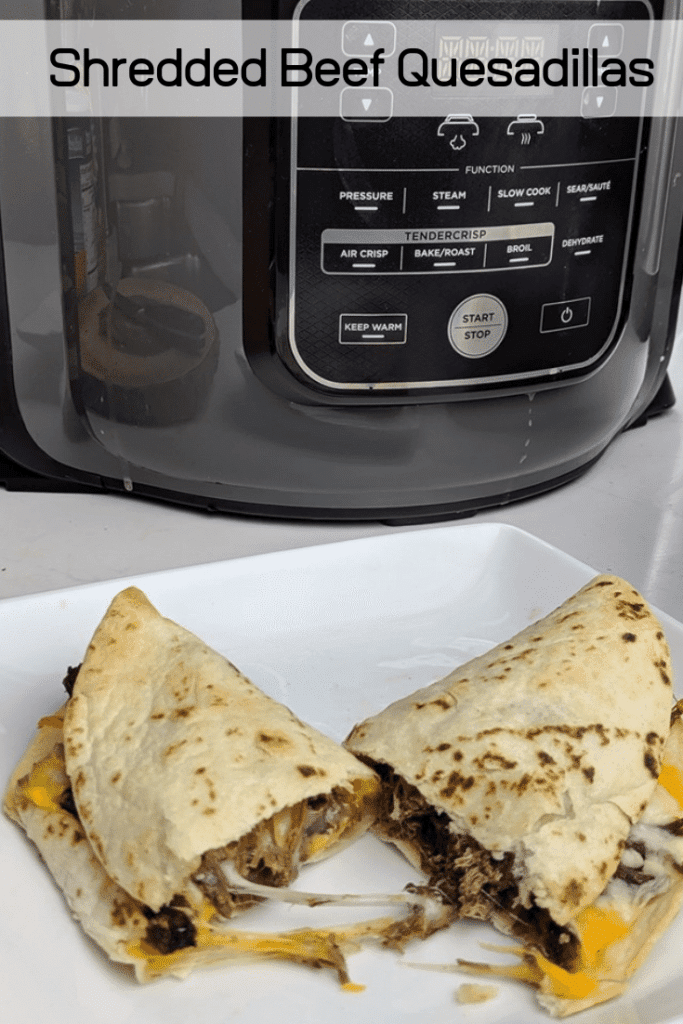 Shredded Beef Quesadillas
To make these easy quesadillas, I used the meat from this low carb pot roast and added spices, cheese, and oh, more cheese! I should've let the meat cook for a little longer because it wasn't quite to the melt-in-your-mouth stage like I like it to be before eating, but it made for good shredding and an even better quesadilla.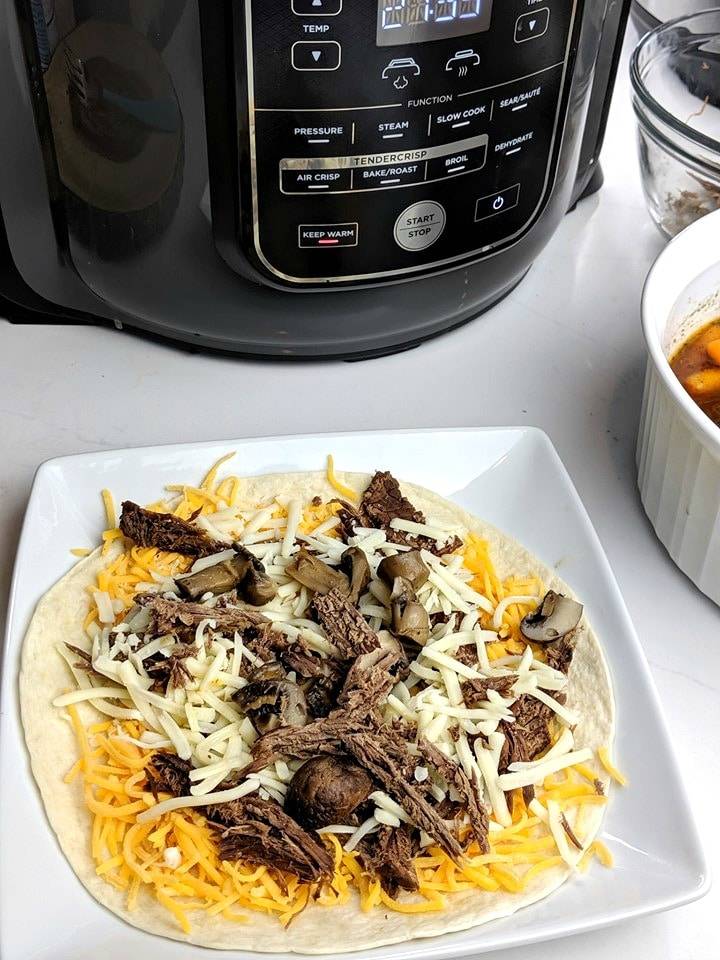 Layer your quesadilla with the meat(s) and cheese(es) of your choice. Don't skimp on the cheese!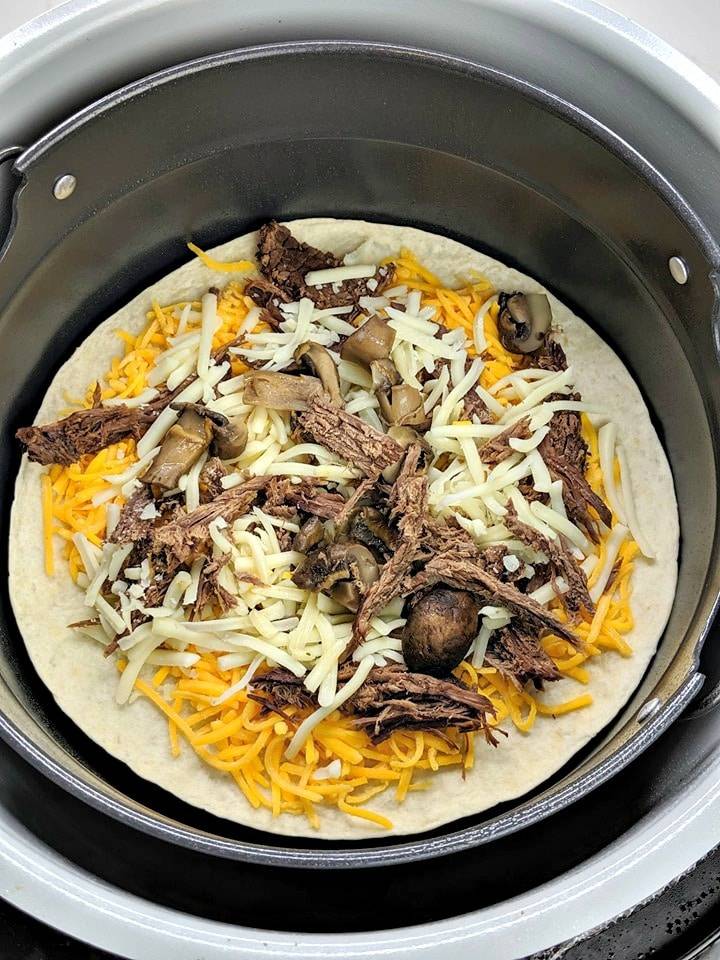 It doesn't take long for the cheese to melt, but I like to cook mine so the tortilla is a little crispy. How do you like your tortillas? Leave a comment and let me know!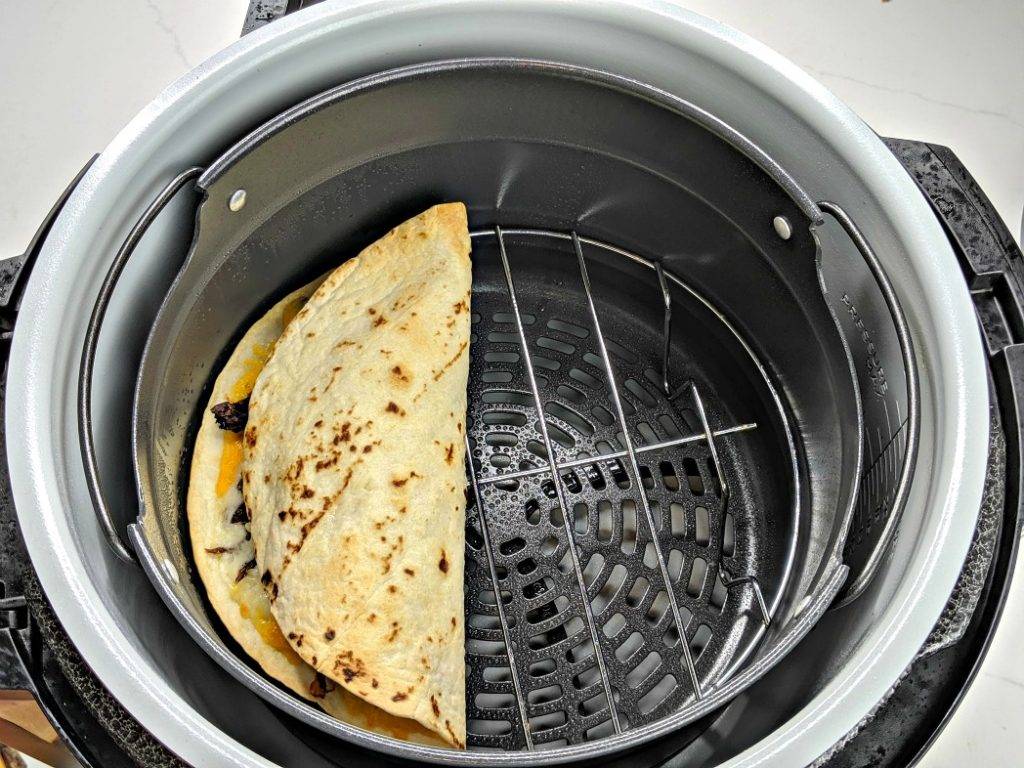 Quesadillas are so versatile – almost as versatile as the Ninja Foodi is! 😉 Seriously though, you can stack these bad boys up layer by layer (think Taco Bell but tastier!) or you can keep it simple.
Like it spicy? Add some crushed red pepper, or make your own sriracha mayo sauce (super easy: sriracha + mayo). Like it creamy? Add some ranch. Don't like beef? Swap it for chicken. Seriously, the possibilities are endless. Oh! You could even make a pizza quesadilla. I think I might try that next. With or without sauce? Hmmm.
You can also make this lunch in the Air Fryer – same temperature, same time!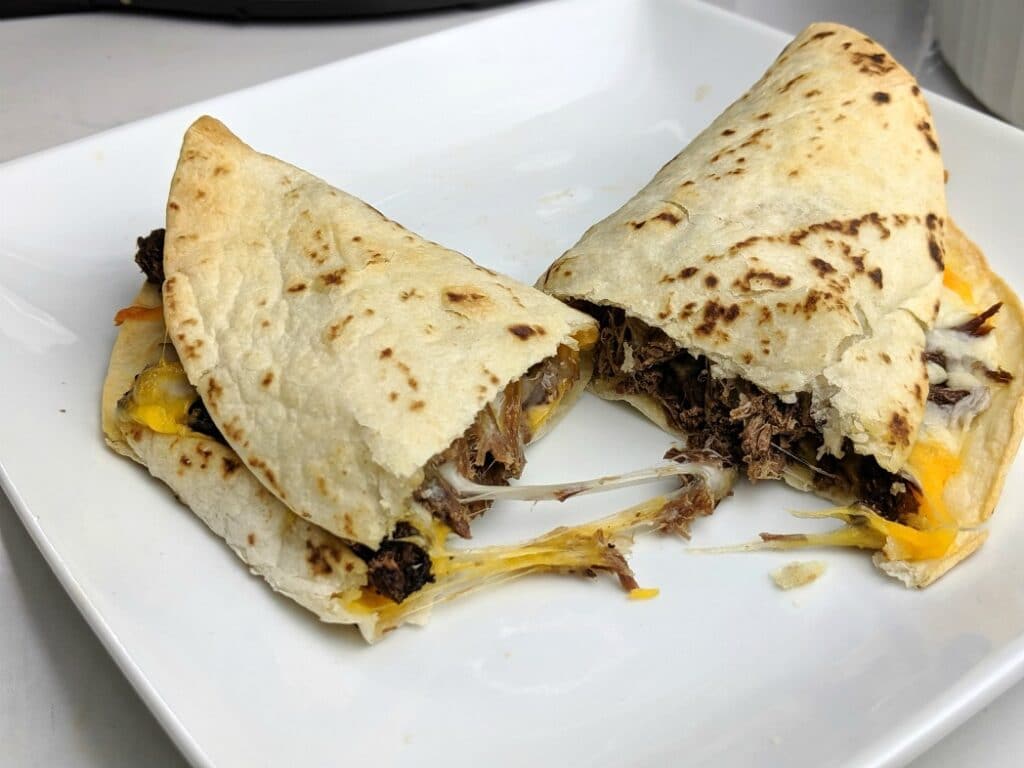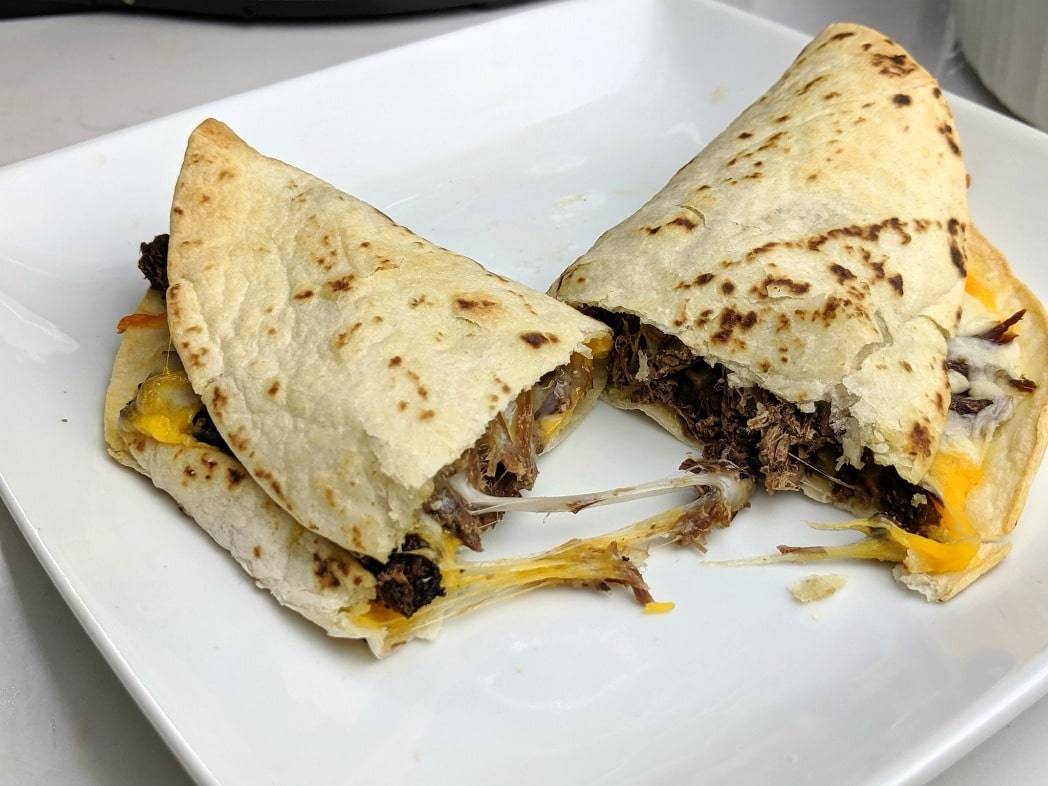 How to Make Quesadillas in the Air Fryer or Ninja Foodi
Shredded Beef Quesadillas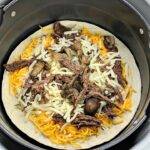 Easy Ninja Foodi lunch/dinner recipe using shredded beef
1 pound shredded beef
2 cups shredded cheese
1 tablespoon your choice of dressing
Ninja Foodi or Air Fryer to 400*.

Place metal rack inside, then place quesadilla on top.

Cook for 10 minutes or until crispiness you prefer is achieved. I folded mine in half, halfway through.

Quesadilla is a tortilla, cheese, and beef. Add the sauce when it's finished cooking.
These quesadillas are best served with a delicious, refreshing drink!
— Peach Iced Tea
— Watermelon Kiwi Spritzer
— Fizzy Peach Bourbon