This post may contain affiliate links which means I receive a small commission at no cost to you when you make a purchase. As an Amazon Associate, I earn from qualifying purchases.
The holidays are upon us and that means food, food, food. Yasssss! This year, in the food department, I am kicking it up a notch and making the holidays a little spicier with my Spicy Italian Sausage and Apple Stuffing.
Spicy Italian Sausage And Apple Stuffing
Stuffing or technically, dressing because it doesn't go in the bird, is one of my favorite Thanksgiving sides! Now, my tastes have matured as I have grown and so have my recipes! I love this one because it doesn't use as much bread and it has a great kick to it from the Italian sausage and bell peppers!
I like to start off by prepping my ingredients. Dice my apples, peppers and green onions, brown my spicy Italian sausage, measure out my chicken broth and put my bread cubes in a bowl. (I use a pre-seasoned, pre-cubed, but you can make your own as well!)
I love serving this dish with refreshing peach iced tea. If you're dealing with relatives and need something a little stronger, I recommend a delicious margarita!
Spicy Italian Sausage And Apple Stuffing Ingredients
Once your prep work is done, you can build your stuffing. It's all about layering the ingredients…
Just kidding, I just toss 'em in one at a time and then, gently toss it as you add the chicken broth.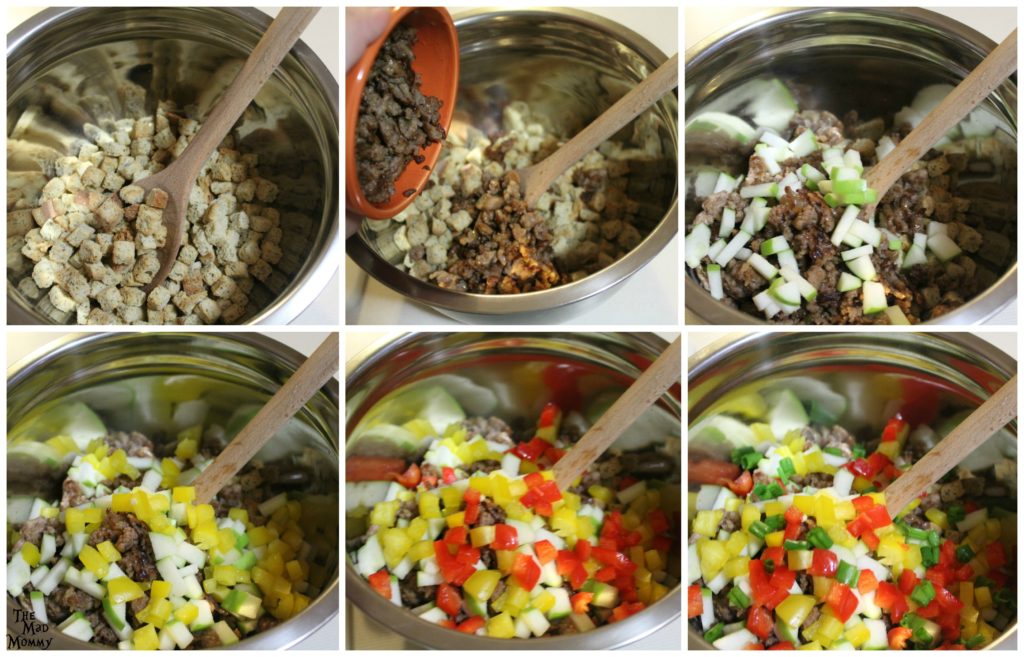 Spicy Italian Sausage And Apple Stuffing Directions
You want the stuffing to be moist, but not drenched. You want the bread and other ingredients to soak up all of the broth, so don't pour it all in at once. I like to do it in thirds, but it takes about 2 cups of broth for this recipe.
This recipe makes about 8 servings, you can bake it in one pan or, like I did, in mini loaf pans! However you bake it, it takes about an hour in a 400 degree oven. Just make sure it is heated through and the top is nice and crispy. (That is my husband's favorite part!)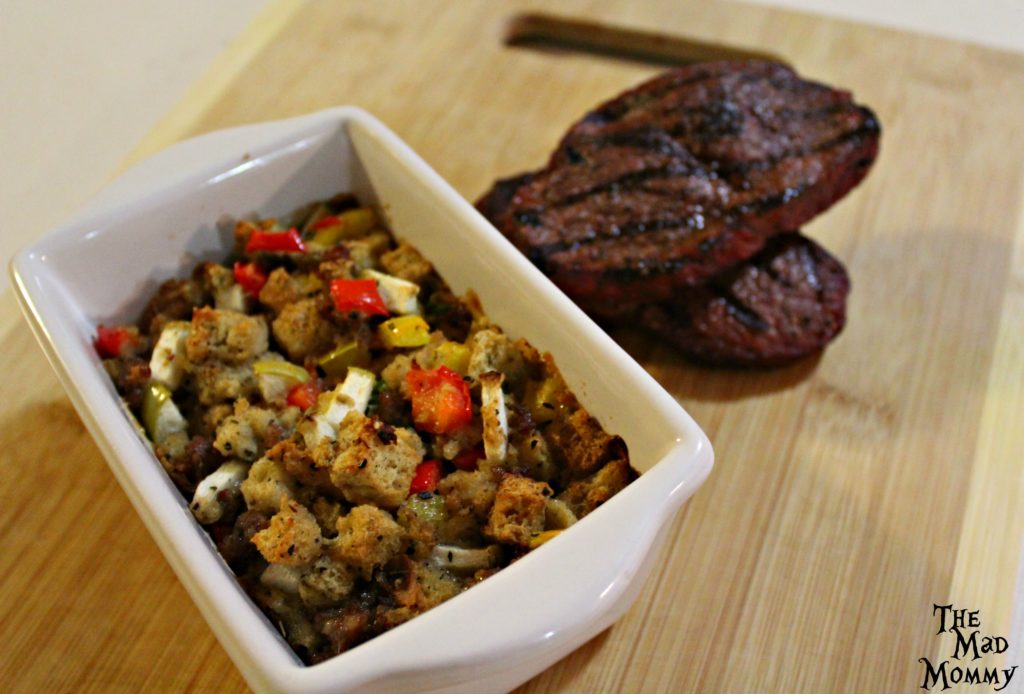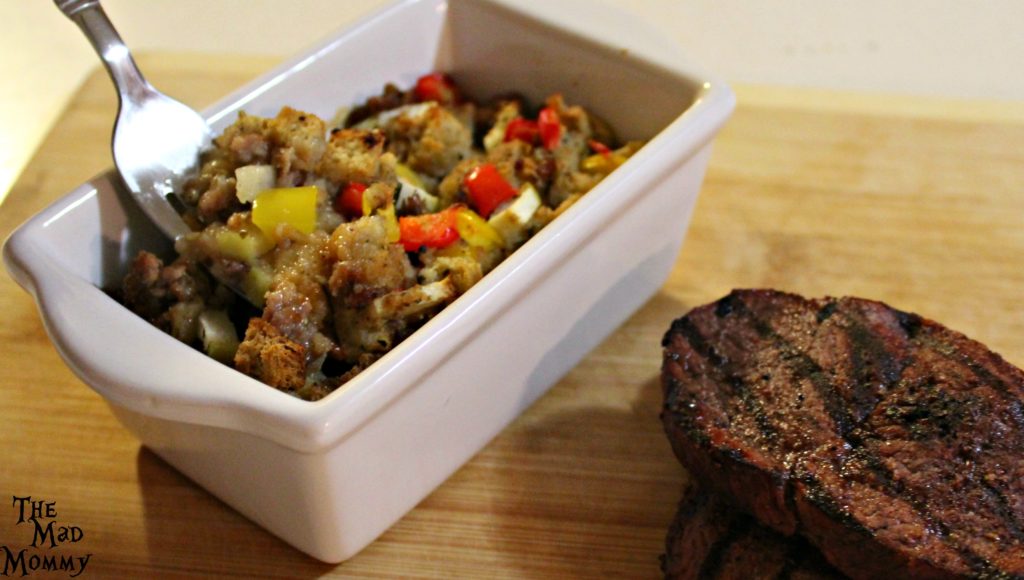 Spicy Italian Sausage And Apple Stuffing
2 cups cubed (dried bread)
6 ounces browned Spicy Italian Sausage
1 granny smith apple (diced)
1/2 red bell pepper (diced)
1/2 yellow bell pepper (diced)
2 cups chicken broth
2 green onion (diced)
1 tsp Italian Seasoning
1 tsp garlic powder
Salt and Pepper
Combine all the ingredients into a mixing bowl.
Slowly add chicken broth until the stuffing has absorbed the moisture, but is not drenched.
Place mixture into baking dish.
Bake in a 400 degree oven for 1 hour or until heated through and crispy on top.
Amazon and the Amazon logo are trademarks of Amazon.com, Inc, or its affiliates.