This post may contain affiliate links which means I receive a small commission at no cost to you when you make a purchase. As an Amazon Associate, I earn from qualifying purchases.
When I was a kid, I was obsessed with learning the states and capitals. I was the first kid in my class to memorize them all, and I was proud of learning all of the state abbreviations without prompting. I copied facts about every state out of the encyclopedia, and made my own little booklets about each one.
As I began homeschooling, I hoped my children would match my enthusiasm about learning this topic, but they didn't LOL. Now, I have a 13 year old who is finally ready to learn about them, so we are digging in… deep! I wrote this post to share the resources we've found to help your kiddos learn the states and capitals. I'm also working on a series of workbooks for each state, so be sure to check back for those. So far, I've got Alabama ready for ya.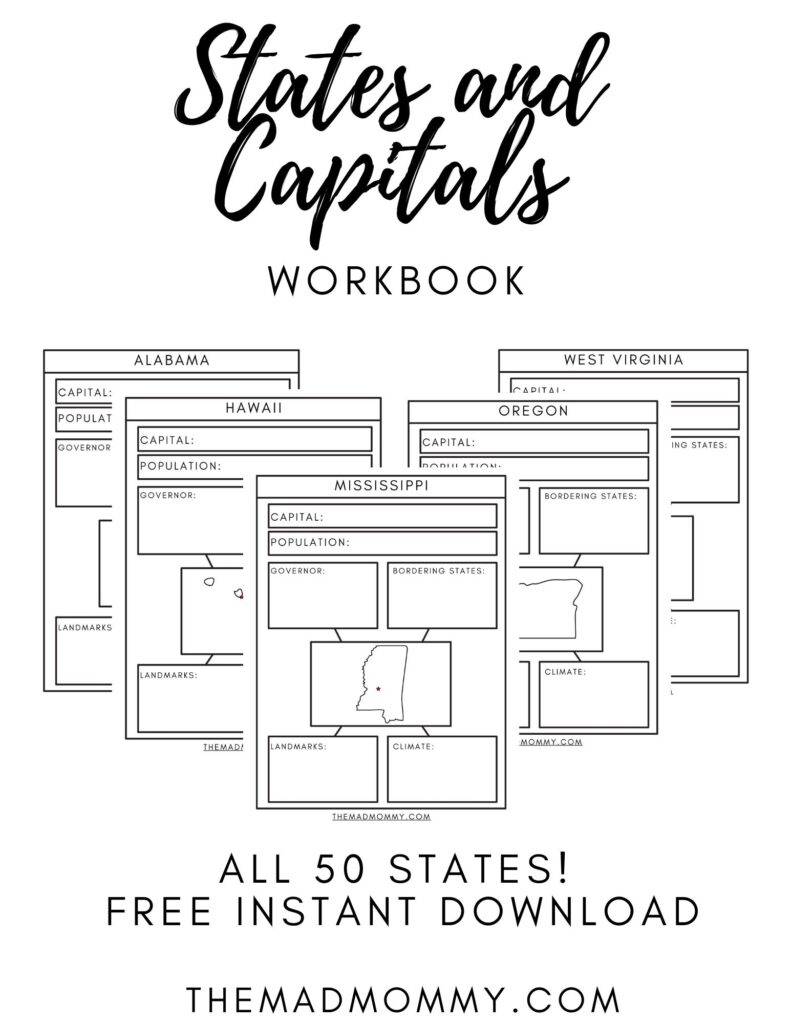 States and Capitals Free Printable Workbook
I put together this awesome workbook so you can learn about the states and capitals. Put it in a binder (inside protective sleeves or hole punched), or in a folder. Use the individual state workbooks to create a lapbook (folder for each) or a huge binder… the choice is yours! 🙂
Research and fill in on each page:
landmarks
climate
capital
population
governor
bordering states
It's easy to download, simply click the DOWNLOAD button below. No email sign up required! 🙂 If you'd like to PREVIEW before downloading, click "FREE INSTANT DOWNLOAD", and you will open the PDF you can then print.
Save it for later by PINNING any image in this post! 🙂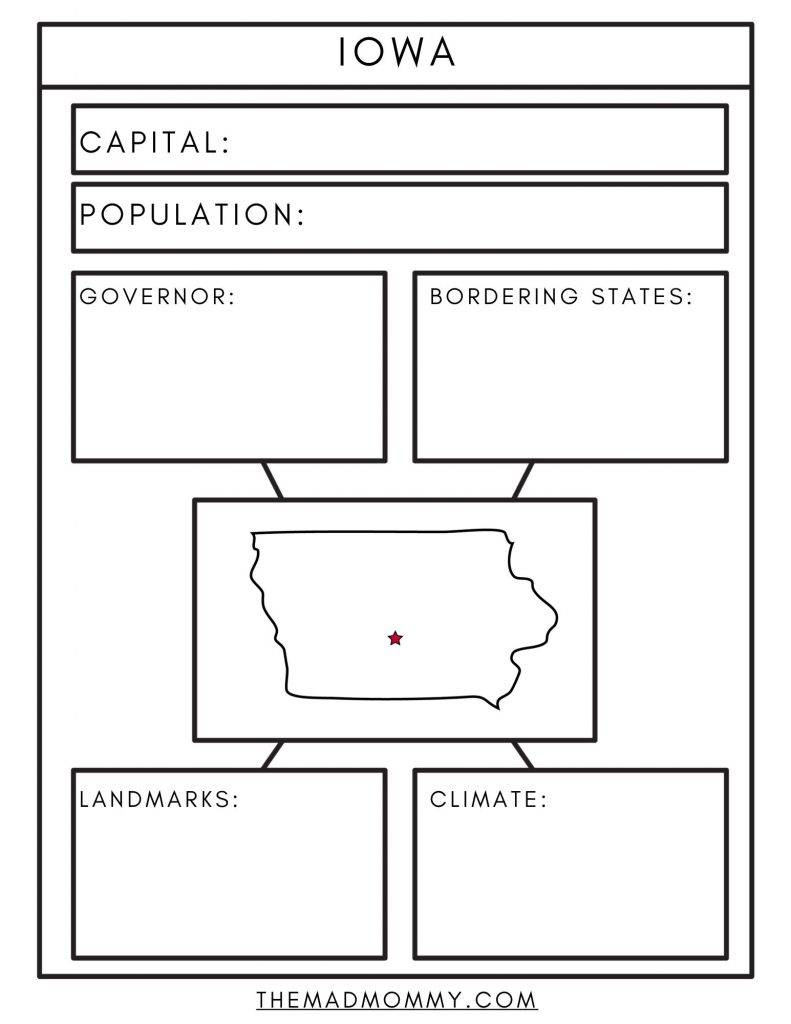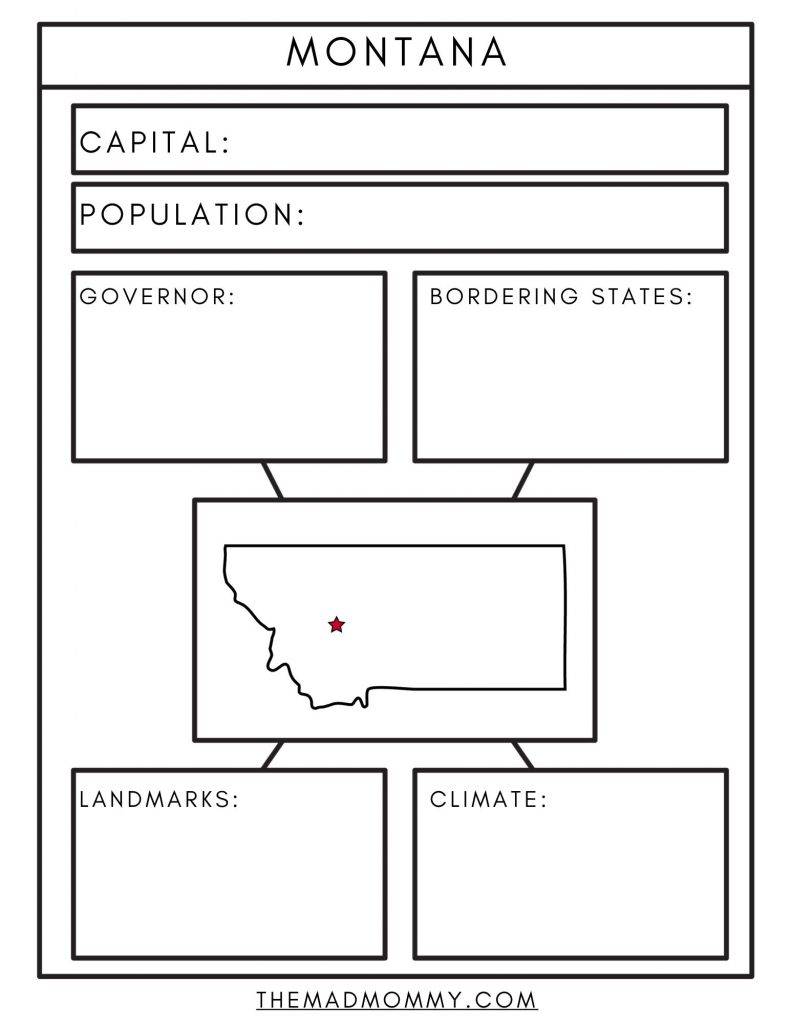 Amazon and the Amazon logo are trademarks of Amazon.com, Inc, or its affiliates.