This post may contain affiliate links which means I receive a small commission at no cost to you when you make a purchase. As an Amazon Associate, I earn from qualifying purchases.
Whether the kids are home on break from school, or are home 24/7 like ours are, drawing tutorials can be a useful tool in your day to day life to keep the kids busy without letting them veg out on trash TV. We are all about sneaking those educational opportunities in whenever we can! 😉
Don't miss our FREE DRAWING GRIDS printable!
Drawing Tutorials to Keep Kids Busy for Hours
Before you get started, be sure to watch 25 easy drawing tricks for beginners!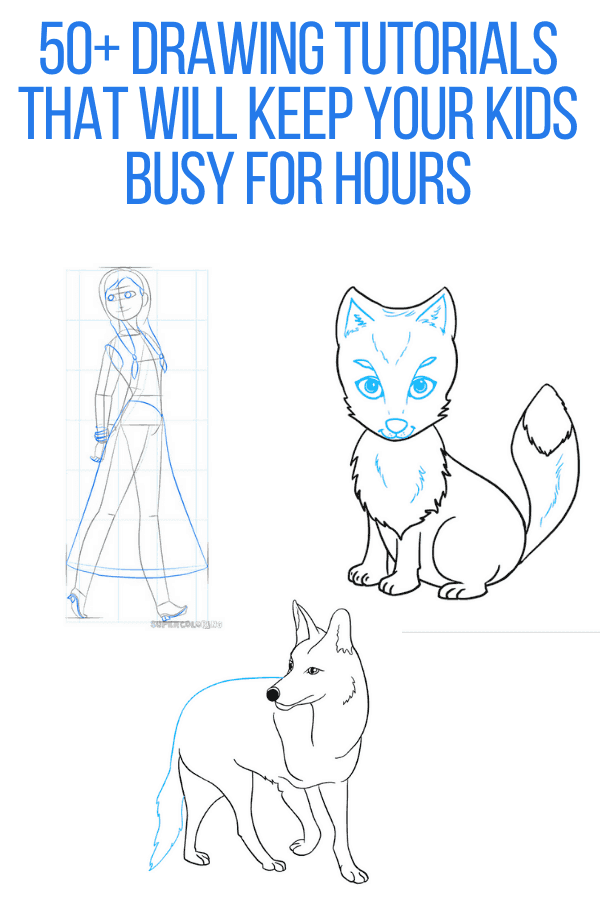 Benefits of drawing
Drawing has many benefits, it's not just for fun! Drawing can:
enhance creativity
improve mood
improve focus
help coordination
increase problem solving abilities
improve analytic skills
help with relaxation
Drawing can even strengthen your memory!
Jobs that use drawing
Many jobs use drawing skills. If the job title has "designer" in it, chances are you'll be doing a lot of drawing. Drawing is a valuable skill to have!
Animator
Architect
Art Director
Artist
Art Teacher
Art Therapist
Costume Designer
Fashion Designer
Game Designer
Graphic Designer
Illustrator
Industrial Designer
Interior Designer
Makeup Artist
Painter
Tattoo Artist
Anatomy drawing tutorials
How to draw animals
Disney Drawing Tutorials
Landscape and outdoors drawing tutorials
Drawing Optical Illusions
YouTube Drawing channels
Do you enjoy drawing? Do your kids? What's your best drawing tip? Let us know in the comments below! 🙂
Amazon and the Amazon logo are trademarks of Amazon.com, Inc, or its affiliates.