13 Ways to Take Action Against Racism
This post may contain affiliate links which means I receive a small commission at no cost to you when you make a purchase. As an Amazon Associate, I earn from qualifying purchases.
Racism is a topic that white people are taught not talk about. It's often seen as taboo or an issue that doesn't exist anymore because "we live in a post-racial society." However, racism does still exist and though you may think it has been getting worse in the past few years, the reality is, we are just seeing it filmed more often.
13 Actions to Take Against Racism
This is one of the best articles I've read on combating racism. And here's another on anti-racist actions you can take at work every day. Please read them! 🙂
Links in this post are affiliate links. Every month, I donate my Amazon affiliate earnings to nonprofits like The Bail Project.
Check your privilege. Contrary to what you may think, white privilege is not about wealth. And, chances are, white privilege isn't the only type of privilege you're benefiting from. Acknowledging the layers of privilege and listening to Black and Brown voices is crucial in order for any progress to be made. Systemic racism goes beyond police brutality, it's woven into every fiber of our country.
Just listen. This is worth repeating again and again – and comes before "say something" on the list because it's important to listen more than we talk. I'm a writer; I always have a LOT to say. But this isn't my time or space. Listen to Black and Brown voices without arguing, without centering, without any ifs, ands, or buts. Just shut up and listen.
Don't ask your Black friends. It's very tempting to turn to Black friends when you want help and advice on your anti-racism journey, but please don't. They're tired – tired of fighting for their lives in a world that considers them inferior or dangerous at every opportunity.
That doesn't mean we can stop pushing back against racism – it just means there are plenty of resources out there created by Black writers and activists (like the ones I've linked) on how best to do so.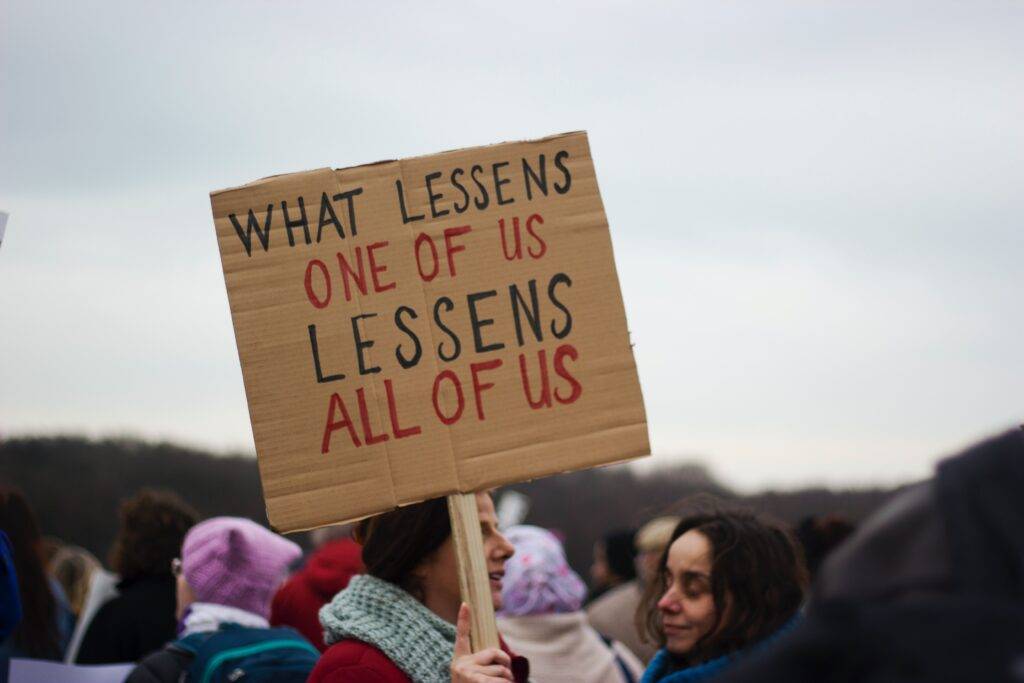 Stop pretending to be colorblind. Did you know saying you "don't see color" is actually harmful? Being colorblind is a form of injustice because it ignores the differences in people and what they face just for looking different than the majority. The problem with "not seeing color" (which is total bullshit – you see it) is that oftentimes we do not realize that there are barriers put up by race or ethnicity.
Unlearn history. What you were taught in public school about history is all a lie. The whitewashed version of it that we've been fed for years isn't the truth. There are many reasons for this, but the way to combat the fake history we've been taught is to educate yourself on what really happened.
I haven't read all of these books yet, but they've been recommended to me:
Focus on policy solutions. Campaign Zero offers a breakdown of urgency policy solutions, such as:
ending broken window policing
ending for-profit policing
limiting use of force
independent investigations
and more
Here are 9 actions you can take against racism right now, from USA Today.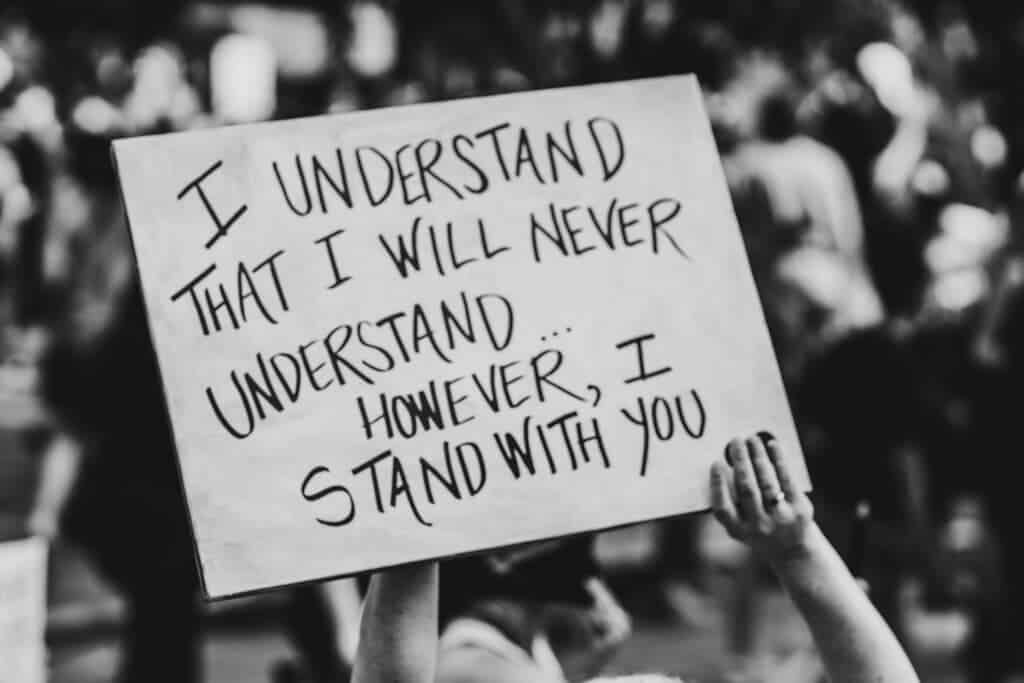 Say something (after you listen). A line has been drawn in the sand, and if you aren't anti-racist, then guess what? You're on the wrong side of history. Becoming anti-racist requires work; it's not something that we are born with, unfortunately.
People often think that being anti-racist is just about not using racial slurs and saying racist things. That's not really the case, though. In order to be an anti-racist person, you have to do a lot more than just avoid hateful words or thoughts.
Here are some books, written by People of Color, about being anti-racist:
Saying something also means no longer being quiet when racist "jokes" are told. Racism is not funny. I usually respond with "what do you mean?" or something similar when I'm within earshot of these types of conversations. Hold your friends and family accountable.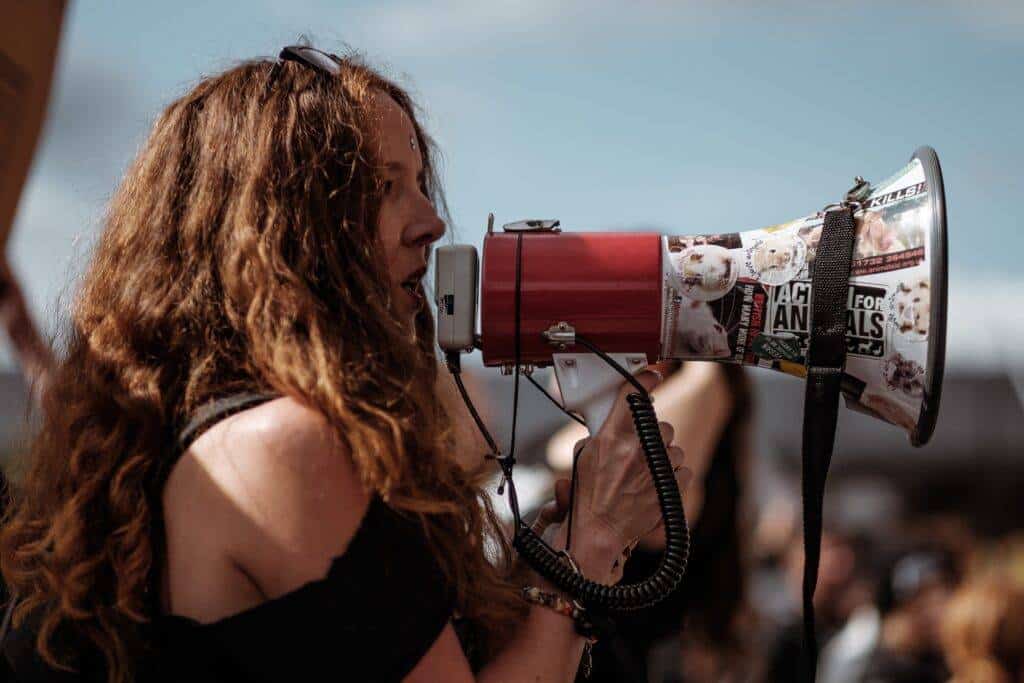 Use your platform. This goes along with "say something", but this is specifically to bloggers and other influencers who have a following. Use your platform – any platform you have – to lift Black and Brown voices.
"I will use my platform for good" – this is just one of the 18 ways Nicole Stamp outlines when it comes to combating racism. Stamps says, "if racism doesn't harm you directly, keep your temper in check, because vicious discourse around racism increases the social fallout and harm for Black people. Aim to engage patiently, factually and respectfully, and use your social media to encourage your friends to participate in concrete actions that increase equity."
I struggle with this one. Big time! I'm always so angry and I know it's not my place. I have to be conscious of this and step back, breathe, and share without the anger.
Expand your circle. Look around: do all of your friends look like you? How many movies have you watched this month where the lead characters are Black? The horror movies where they kill off Black folks in the first five minutes don't count; white savior movies, such as Blindside, don't count either.
Pssst…! Hey, you! Yeah, you. 😉 I'd love to have you over in my free Facebook group. It's called Passive Income Pathways and it's where I teach you how to make money from home – without scams, spam, or bullshit. Hope to see you there!
Here are some suggestions:
The Murder of Fred Hampton
Malcolm X
Fruitvale Station
The Hate U Give
Selma
Boss: The Black Experience in Business
Hidden Figures
American Son
Owned: A Tale of Two Americas
When They See Us
13th
Seven Seconds
Self-Made: Inspired by the Life of Madam C. J. Walker
Time: The Kalief Browder Story
Again, from Nicole Stamp: "Choose and share books, art, articles and anti-racism discourse created by Black and racialized people. You wouldn't hire a mechanic who'd never driven a car; similarly, make sure your education about race comes from people with lived experience of racism, which imparts deep and lifelong expertise about how these systems function."
If you're interested in learning more about the school-to-prison pipeline, Waiting for Superman was life-changing for me.
Shop Black. Inspired by Killer Mike, my family has designated every Friday as Black Friday. No, not the after-Thanksgiving corporate craziness: we make an effort to support Black-owned businesses on a regular basis but will be supporting a different Black-owned business every Friday.
The key here? We are also posting about it on social media, to inspire others to do the same. When you don't know what else to do, put your money where your mouth is and shop Black.
Be sure to check out this list of more than 1,500 Black-owned Etsy shops! Even if you don't have $$ to shop, you can SHARE individual shops and help them get sales. 🙂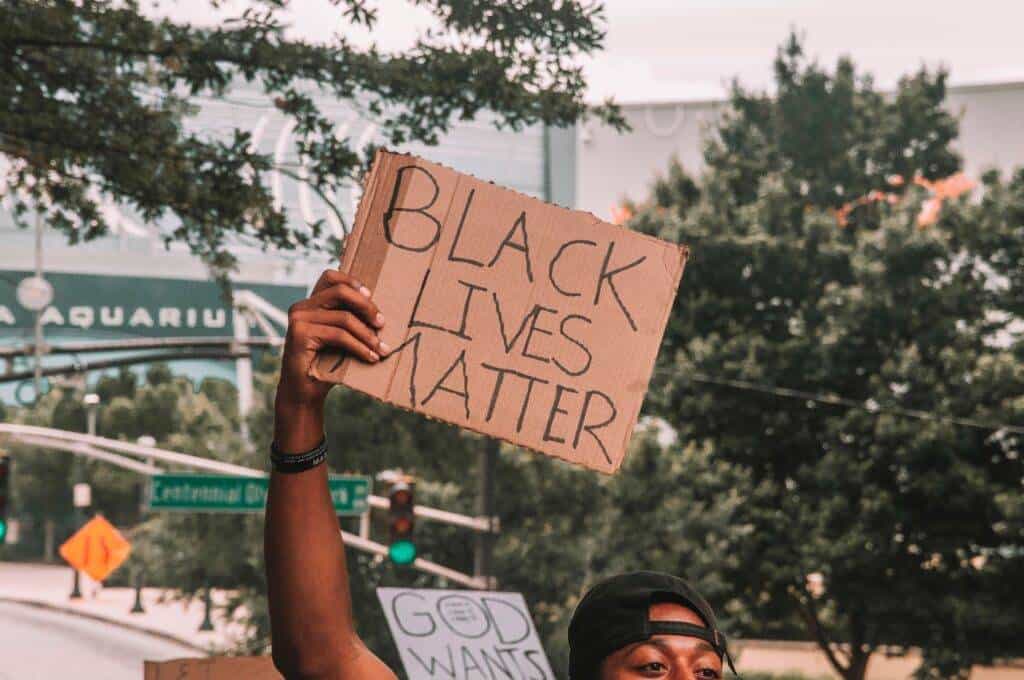 Donate. Speaking of putting money up, donate to the following non-profits as you're able:
The Bail Project
Southern Poverty Law Center
Don't have money? You can donate your time! Use your social media pages to share Black-owned businesses!
Vote, and help people register to vote. I don't have the energy tonight to get into why this is important, or how messed up our voting system is, but please vote – and help others get registered to vote. Ben & Jerry's even wrote about how to make voting more accessible. When an ice cream company has to get involved in activism… whew.
Stop calling the police. Gasp. What?! Stop clutching your pearls; I'm not telling you to forgo calling the police all together. However, when incidents involve Black or Brown people, walking away from the situation may be a better choice.
Unless it's a life or death matter, I don't call the police. Why? Because if a Black person is involved, chances are, the police will turn it into a life or death matter. Think about it before picking up the phone.
PLEASE PIN THIS USING AN IMAGE BELOW! Share anti-racism articles and resources on Pinterest, Twitter, Facebook, etc!