This post may contain affiliate links which means I receive a small commission at no cost to you when you make a purchase. As an Amazon Associate, I earn from qualifying purchases.
Has your child ever wondered what worms do all day? Well, now you can get crafty and show them the ways of the worm with this DIY Wormery Project. You can show your kids how worms move through different layers of the Earth and how they help with composting.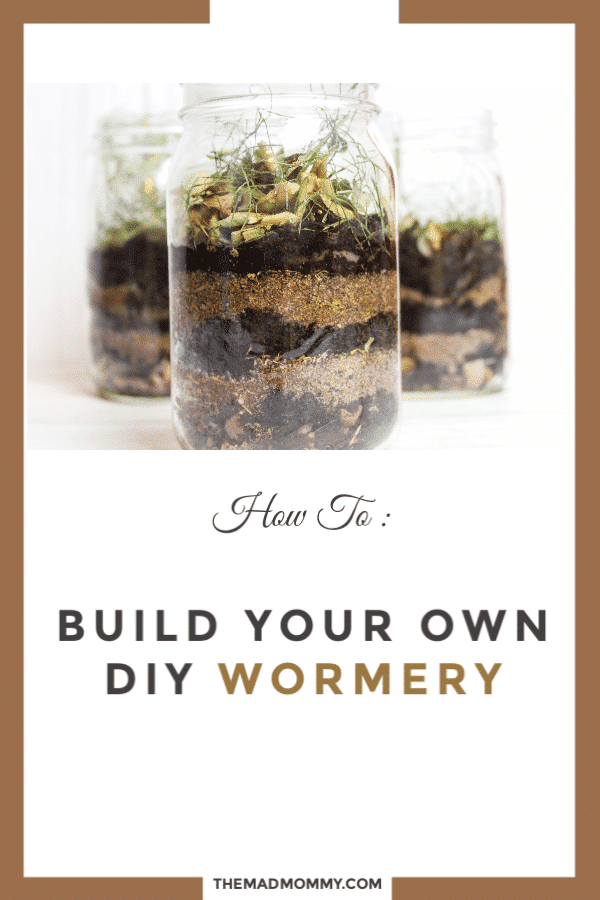 The DIY Wormery Project:
What Is A Wormery?
A Wormery is an easy, efficient system of converting ordinary kitchen food waste into liquid feed and rich organic compost through the natural action of worms. They are wonderful to have in your backyard to help with your garden. Our wormery is small scale, but you can find instructions for larger wormeries here.
To make your own wormery, you will need:
An empty jar (like a glass mason jar)
1/4 cup of gravel per jar
dirt
sand
leaves and grass clippings
1 TBS of water
and of course, WORMS! Earth and Gummy!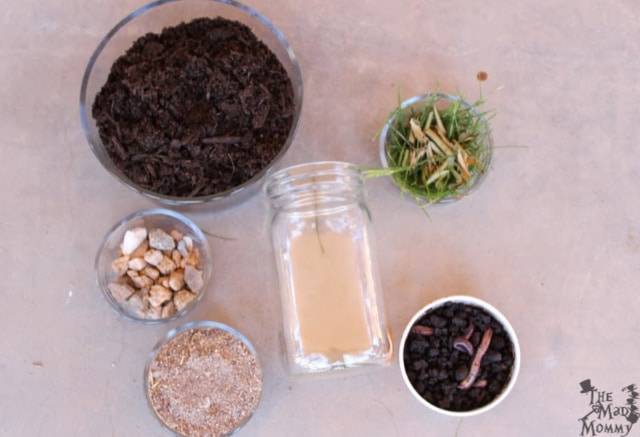 Here is how to assemble your wormery:
Place the gravel in the bottom of the jar and then, alternate with layers of dirt and sand. (about an inch per layer) The last layer of dirt should be 2 – 3 inches to give the worms room to start.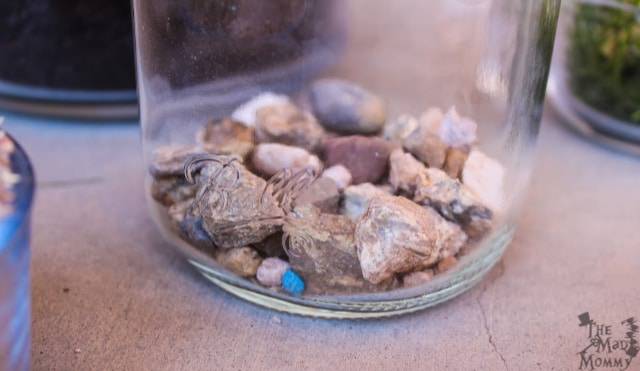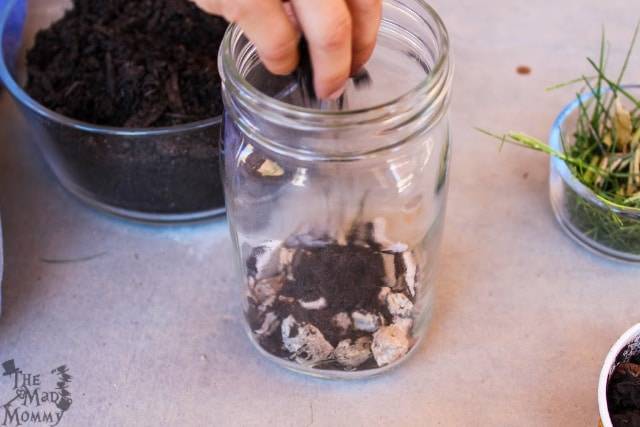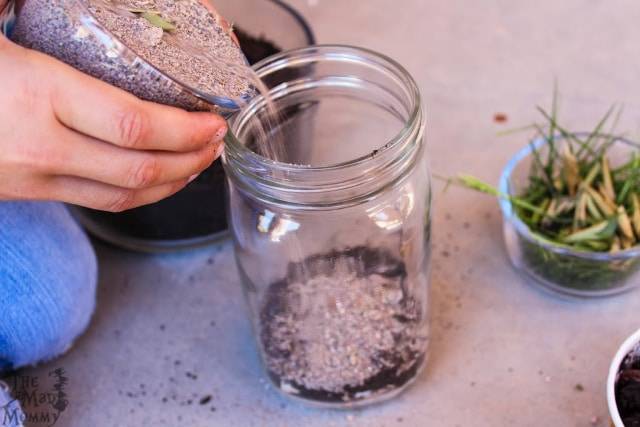 After you have made your layers, drizzle the water all over the top layer of dirt.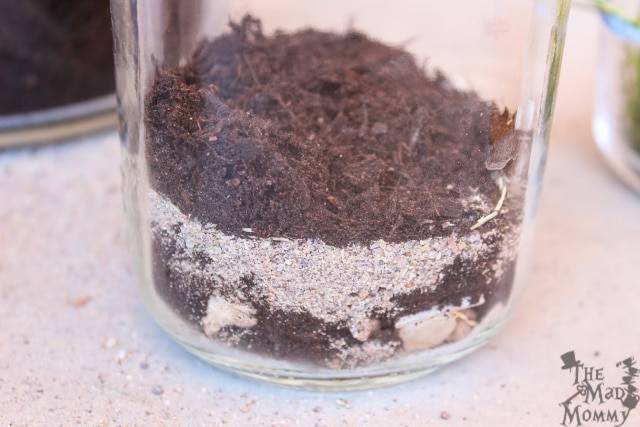 Now, add your worms. I suggest only 3 to 4 worms for this size wormery.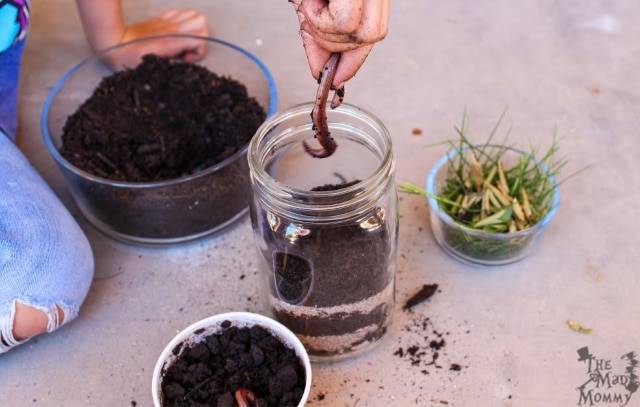 Once your worms are in, gently place the leaves and grass on top and then, put on your lid. Please make sure that there are air holes in your lid!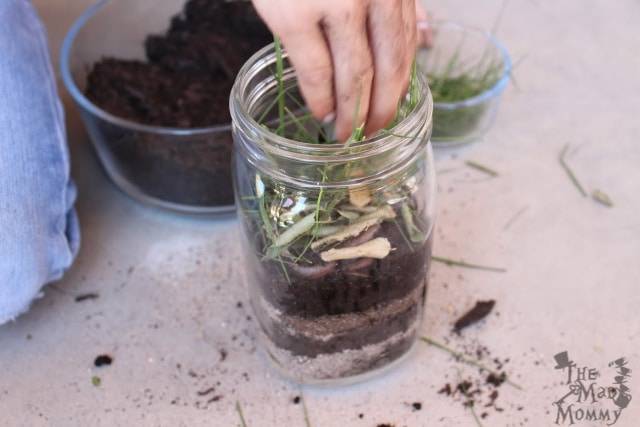 Place your wormery in a cool, dark place. We have ours in a cabinet in the basement. You can check on it and make observations every few days.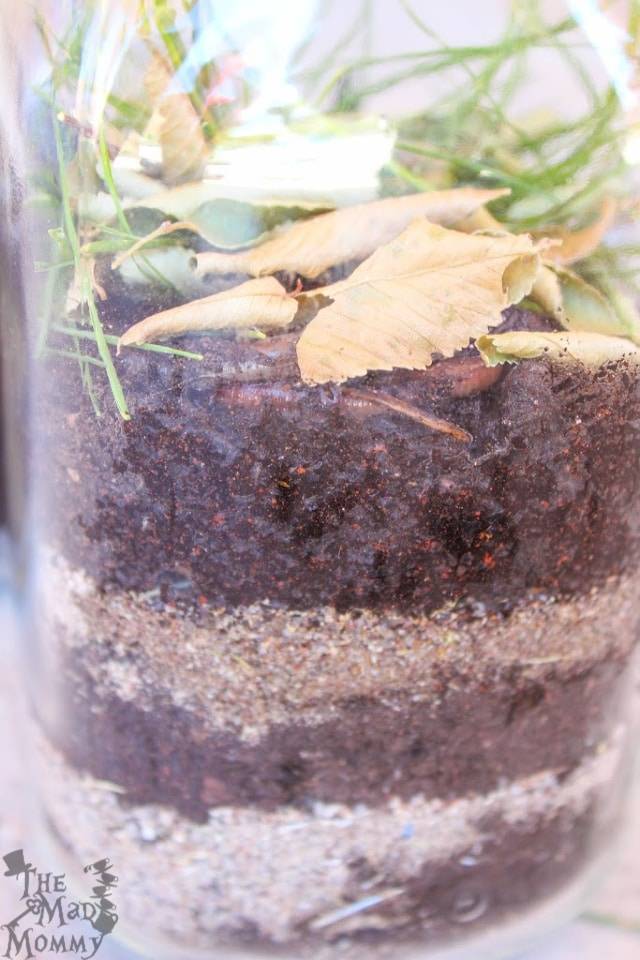 You can also add small, compost-able items to your wormery. Things like an apple peel, orange peel, a bit of lettuce stem and watch the worms work!
On the day we made our wormeries, we had Worm School!
We were lucky enough to have everything we needed for our wormeries right in the back yard. It was fun to send the kids out on a worm/scavenger hunt!
We did a few things with our worms before we put them in our wormeries. We looked at all of their parts, we compared them to gummy worms, we observed them in wet and dry situations.
Looking for more fun science experiments?
Would you like to build your own wormery? Pin it for later!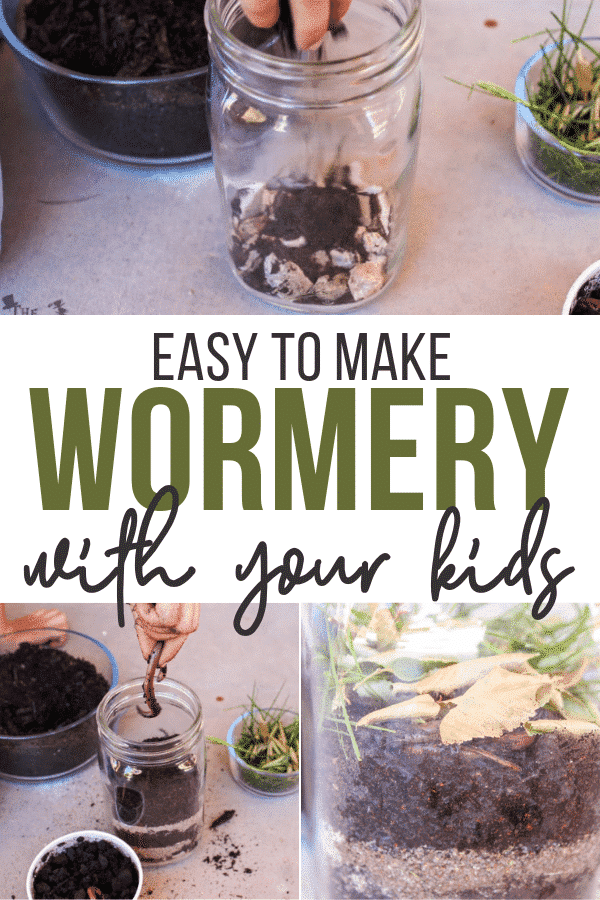 Amazon and the Amazon logo are trademarks of Amazon.com, Inc, or its affiliates.