This post may contain affiliate links which means I receive a small commission at no cost to you when you make a purchase. As an Amazon Associate, I earn from qualifying purchases.
Whether you have neurotypical kids or kiddos on the spectrum like I do (or maybe you're on the spectrum like I am, too! :)), sensory play is fun for everyone. It's one of those things we work into our homeschool on a weekly if not daily basis, because it's also educational. I'll be writing up more posts about sensory play in the future, so be sure to check back. 🙂
Sensory Play
Sensory play has many benefits, but it can be messy. If you're looking for a non-messy sensory idea, sensory bottles like these are perfect! You pretty much have free reign to make them however you want. The key is to remember to seal them so they don't end up making a huge mess. 🙂
Benefits of sensory bottles:
easy and inexpensive
can be used on the go, in the car or at doctor's appointments
helps some kids calm down (I have one in my calm down box)
For more benefits of sensory play, check out this article from The Chaos and The Clutter.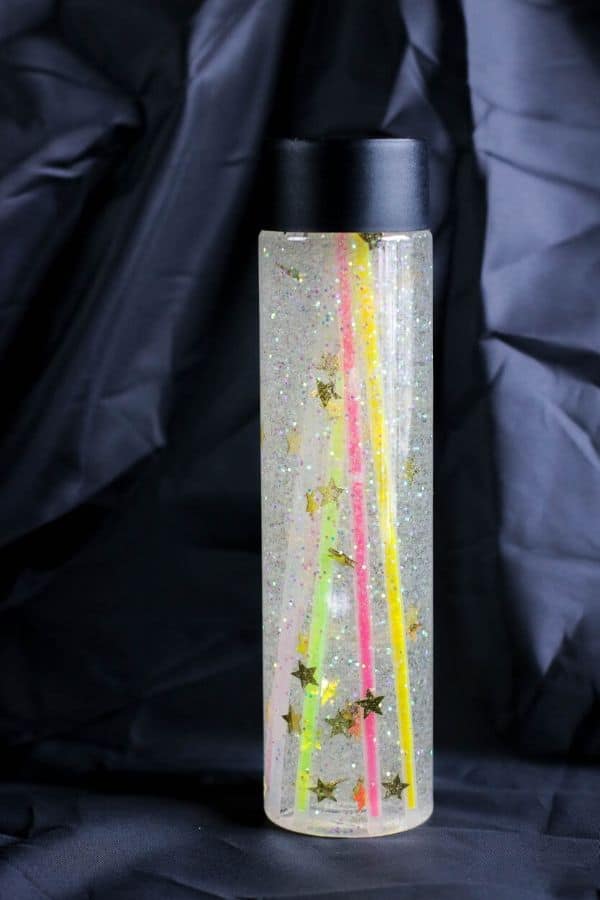 Affiliate links are used in this post. 🙂 Oh, and if you're looking for more fun… I mean, messy play ideas, check out our exploding volcanos!
Supplies and directions
Empty one bottle of glue into the bottle. Fill the empty glue bottle about half full with warm water (about ¼ cup) and seal with the lid. Shake well to combine the remaining glue with the water. Pour into jar with glue and shake or stir to combine.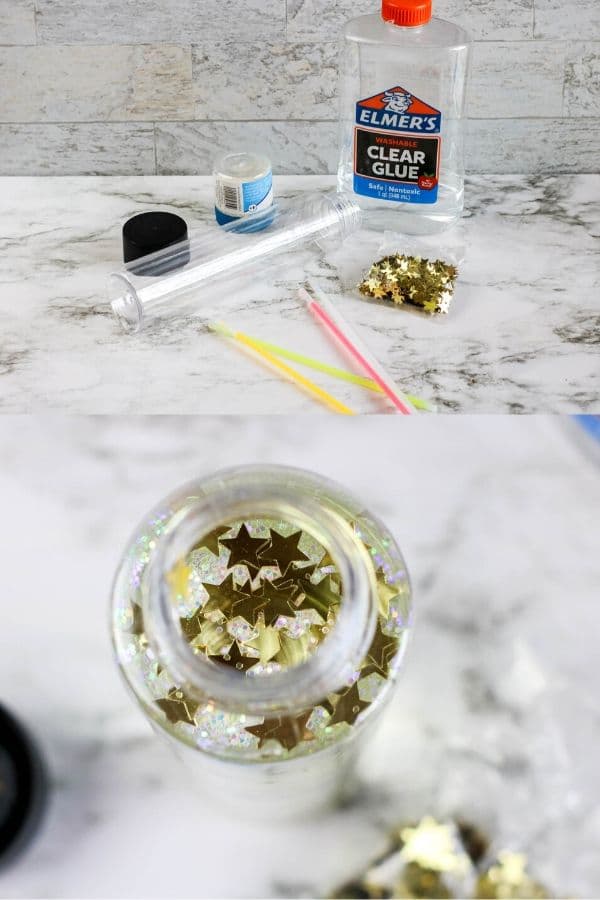 If you are adding glitter or toys, you can add part of the glitter and toys into the glue mixture.
Seal the jar and shake well.
Troubleshooting: If the glitter or confetti does not move easily, add more warm water. If the glitter or confetti moves too quickly, add additional glue.
Continue adding in layers with the glitter and toys until you achieve the desired consistency.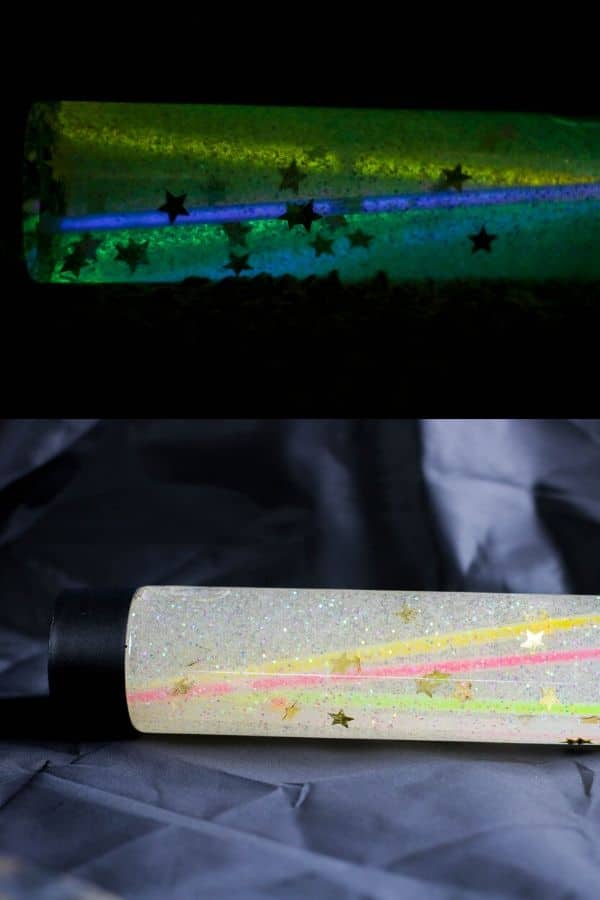 Once you get the consistency you'd like, and the bottle is nearly full, seal the bottle and glue the lid closed to avoid spills.
For extra protection, cover the lid with duct tape. You can also add additional decorations.
Love this? Save it for later by PINNING it! 🙂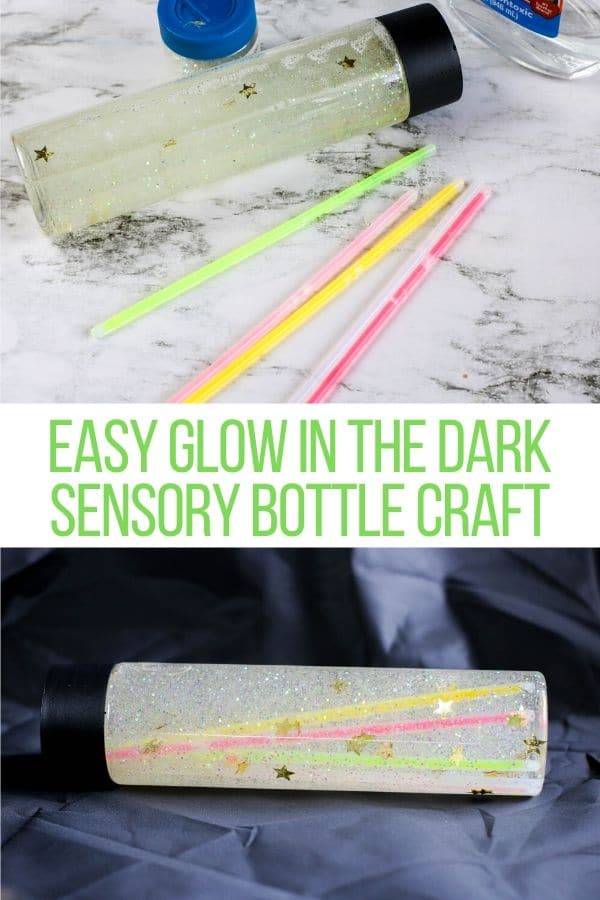 Amazon and the Amazon logo are trademarks of Amazon.com, Inc, or its affiliates.