How to Create Letters from Santa in Canva + Free Templates to Get You Started
This post may contain affiliate links which means I receive a small commission at no cost to you when you make a purchase. As an Amazon Associate, I earn from qualifying purchases.
Christmas is right around the corner and this year, it's more important than ever for us to make it magical! Magic means different things to each family, of course, but you can create letters from Santa in Canva for FREE… so everyone can participate! 🙂
These free personalized letters from Santa are sure to help make your holiday season full of magic!
How to write a letter from Santa in Canva
I am obsessed with Canva, as most of you know by now! 🙂 I created a quick video as well as a few templates that you can use to write your own "letters from Santa" for your kiddos!
Of course not everyone believes in Santa, or does Christmas, so it's totally okay to use these templates for any event (like birthdays). I just love creating everything in Canva and I hope you do, too! 🙂
Customize and print letters from Santa
You can write one letter to all of your kiddos at once, or give each kid their own letter. Either way, start by having them write a letter to Santa first.
After they've written and "mailed" their letter to Santa, you can wait a few days and get working on writing them back.
Customize and print your Santa letters by adding your child's name(s), favorite toy(s), gifts they requested, and more. Some of the templates even have friend's names and home addresses in there to make them super personalized.
Print on cardstock or add a parchment paper background to the letter (may want to change the font or make it white), and then print. Seal it in an envelope and place it where you know your child will find it.
Templates for Letters from Santa
If you don't have Canva yet, use my referral link to sign up (it's free!). Then, click this link to grab my Santa Letter Templates. You can edit them as you wish, and you can even sell them if you'd like! Talk about a fun side hustle! 🙂 All I ask is that you do not resell them as templates.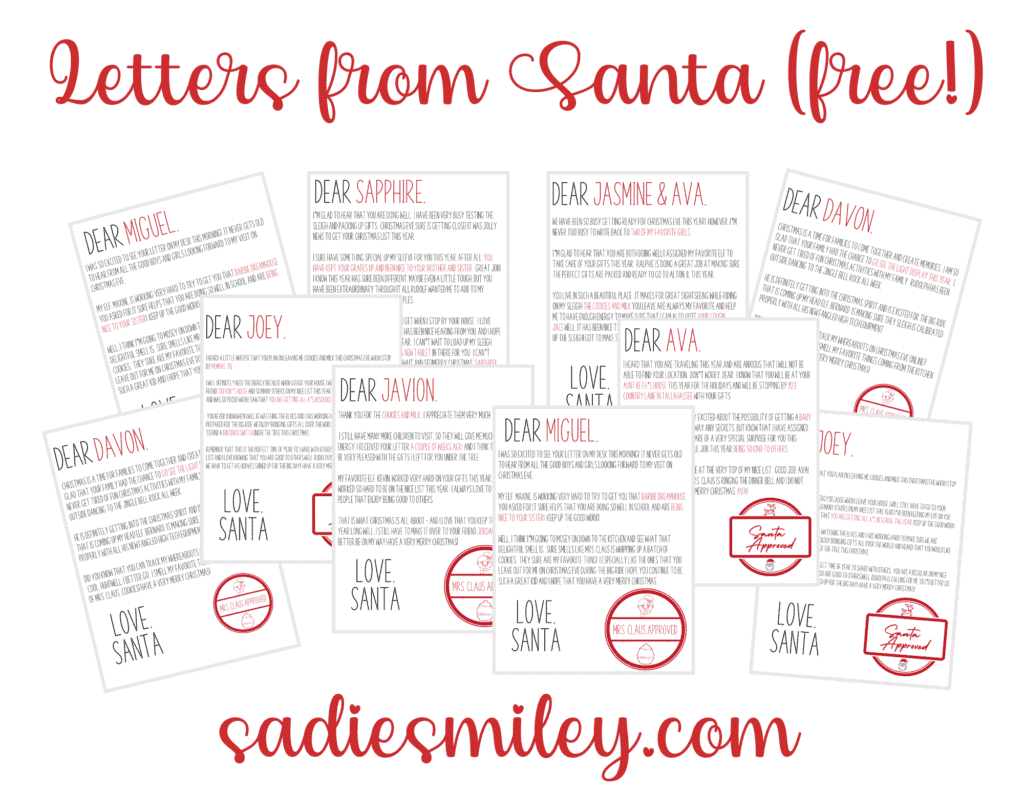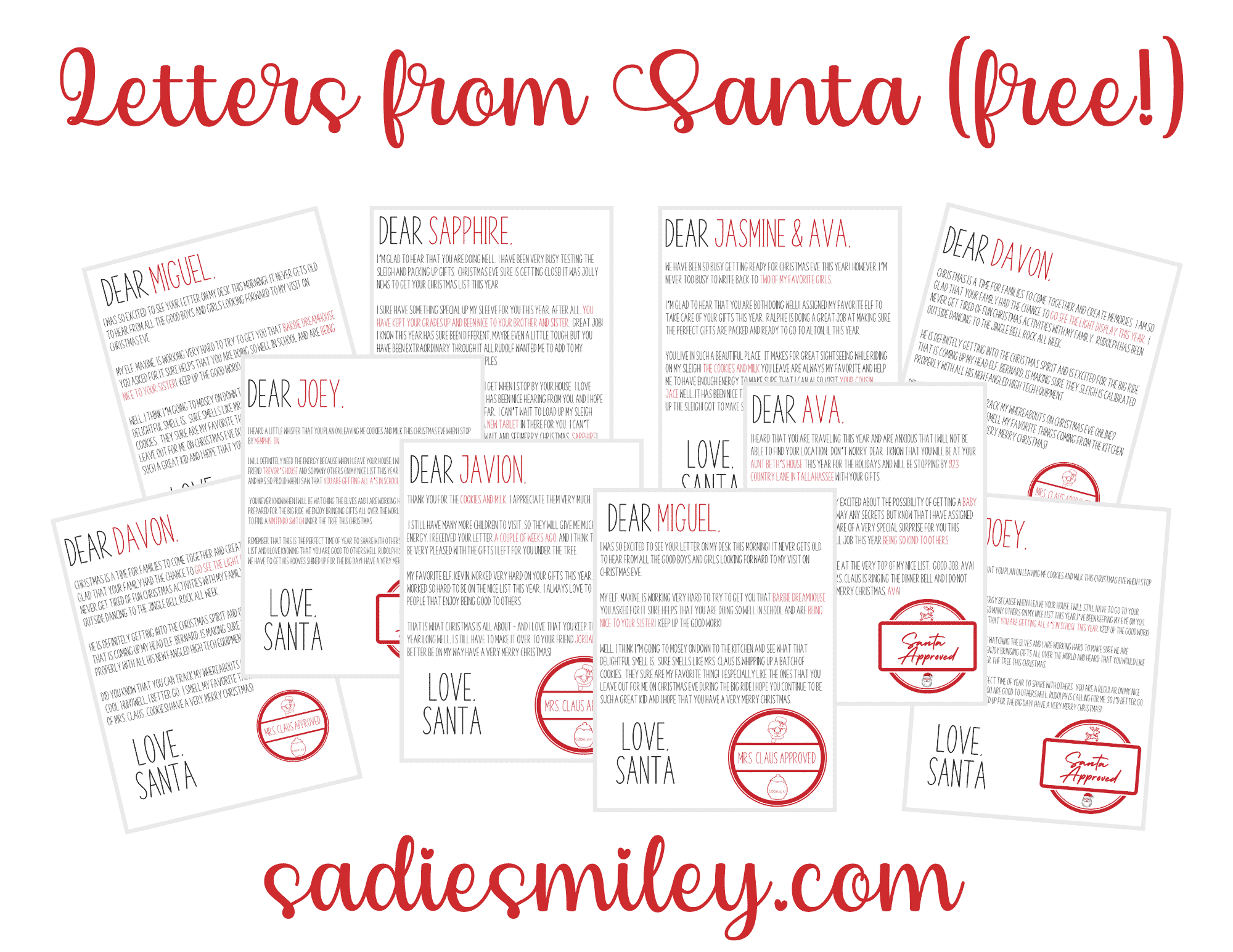 Getting a reply from Santa
The USPS has a program where your child can get a "reply from Santa", but with the way the postal service is doing this year, I don't recommend using this option unless you also write your own as a backup and save it.
Pssst…! Hey, you! Yeah, you. 😉 I'd love to have you over in my free Facebook group. It's called Passive Income Pathways and it's where I teach you how to make money from home – without scams, spam, or bullshit. Hope to see you there!
You can use a seal in Canva to create an envelope that looks like it came from Santa, and use one of these letters to put in it! 🙂
Autism-Friendly Christmas Series

– How to Plan an Autism-Friendly Christmas
– Christmas Word Searches
– Best Christmas Websites for Kids
– The Christmas Shake
– 13 Fun Christmas Tree Facts